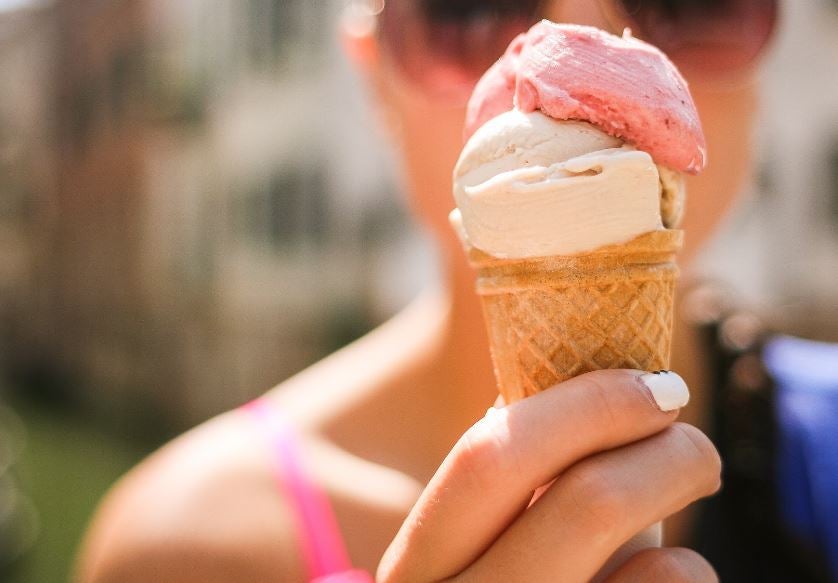 German start-up Spoontainable is tackling plastic waste with the launch of its edible ice-cream spoons – Spoonies.
Ice cream parlours are a feature of most German high streets, with the average German consuming more than four servings each year – equivalent to a pile of 360 million spoons.
The team at Spoontainable have come up with an innovative way of tackling the plastics crisis: the spoons manufactured by Spoontainable do not simply reduce the amount of plastic waste — they are actually made from a waste product from cocoa manufacturing.
Due to their origins as part of the cocoa manufacturing process, when eaten after the consumer has finished their ice cream, Spoonies actually taste of chocolate. However, the clever use of a coating means that they have a neutral taste when being used as spoons.
The coating also protects the spoons from moisture, meaning that they can be exposed to ice cream for up to an hour before they risk starting to become soggy, and they do not melt as chocolate spoons would.
The rise in concern about the persistence of plastics in the environment, especially in the oceans, has resulted in an upsurge in interest in less harmful alternatives. Spoontainable has benefited from this, gaining €20,000 in crowdfunding which has allowed the founders – Amelie Vermeer, Julia Piechotta and Anja Wildermuth – to take the idea from prototype to production within less than a year.
The novelty of being edible, the sustainable raw materials sourcing, the absence of waste disposal/transport cost and the fact that the spoons have a high fibre content and contain no sugar, are likely to be sufficient to counter the slightly higher cost of Spoonies in comparison with plastic cutlery.
Moreover, this move is timely – by 2021 the use of single-use plastic cutlery will be banned by the European Union, meaning that all catering establishments will be on the look-out for suitable alternatives. And this will not just be in Germany, but throughout the EU area.
This innovation should also act as an example to all ingredients processors and food manufacturers, encouraging them to look at every part of their production process to identify innovative/novel uses for bi-products to reduce demand for virgin raw materials.