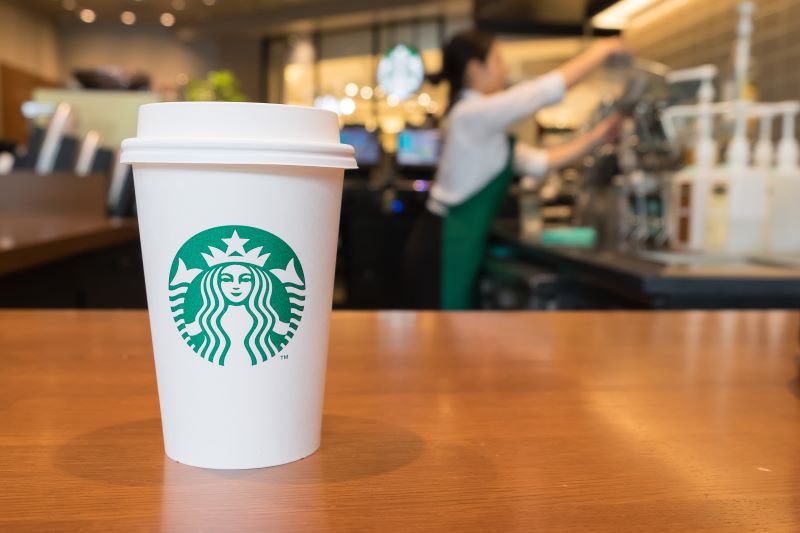 The double threat of inflation and the Covid-19 pandemic undoubtedly continues to present challenges for hospitality and foodservice operators such as Starbucks. However, it is possible to minimise this damage by resolving the labour shortages affecting these industries.
Improving the workforce structure at Starbucks, and the wider industry, will not only help businesses to run smoother in this period of uncertainty, but also win favour with consumers if companies are seen to take better care of their staff.  GlobalData's Q3 2021 consumer survey revealed that 54%* of consumers globally agree they are more loyal to brands that support social or human rights matters. Starbucks' Q1 2022 trading update was a mixed bag, showing that inflation and the new Covid-19 variant, Omicron, were putting pressure on the business, although consumer demand remained high, buoying the company's sales figures. Starbucks also notes that it is struggling with a "tight labour market". Meanwhile, its employees have been garnering media attention in recent weeks by protesting the working conditions in South Korea and unionising in various outlets across the US.
Issues such as lockdowns and inflation are mostly out of the industry's control. However, the currently unsustainable model for its jobs market is within the power of the businesses to revitalise. In 2022 and beyond, the industry will have to come up with new systems that encourage workers to enter and remain there.
LeBlanc + Smith Restaurant Group in New Orleans is one of a few businesses pioneering new ways to employ staff. The company claims its model, which requires each employee to work in a variety of roles at its restaurants instead of one, is cutting the number of positions required, therefore allowing them to pay each employee a higher wage and have an equal share of tips. Moreover, having been trained in multiple roles means that the employees have more opportunities for professional development, as well as ensuring restaurants can run smoothly when an employee is unable to come in to work. This is just one possible model that could help resolve the issue, but it effectively demonstrates the symbiotic relationship that a fulfilled and satisfied workforce has with an efficiently run business. 
The majority of consumers now are scrutinising the social responsibility that companies in all industries have. In Q1 of 2021, 76%** of people globally agreed that how ethical, environmentally friendly, or socially responsible a product or service is influenced their choice. Labour shortages aren't going away, so companies driving positive social change to tackle this in their industries now will get ahead of competitors, by ensuring the sustainability of their businesses, and by building consumer trust and approval of their brand.
* GlobalData's 2021 Q3 global consumer survey, "Completely agree" and "Somewhat agree" responses combined.
** GlobalData's 2021 Q1 global consumer survey, "Always", "Often", "Somewhat" responses combined.