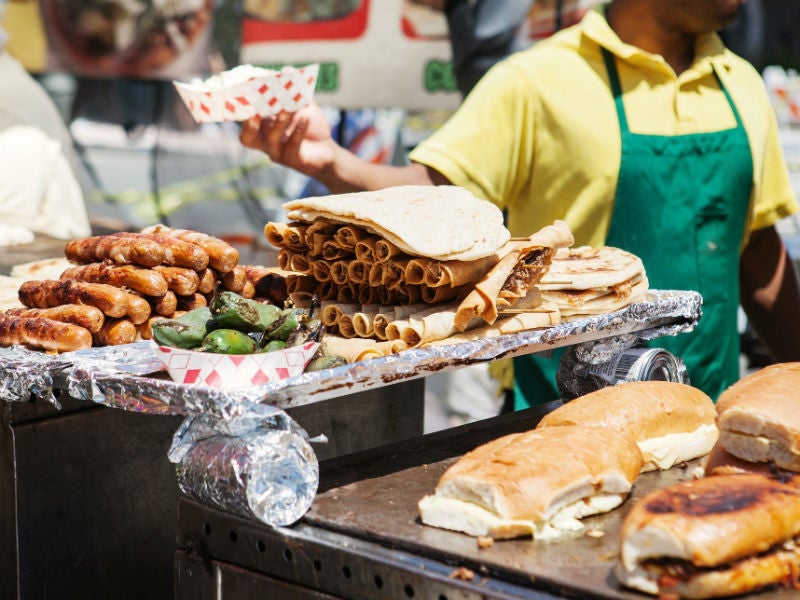 Food delivery and street-food startups received a huge boost in the UK as records show that 53% more take-away food shops and mobile street vendors opened than licensed restaurants in 2019.
The records published by Companies House show that 14,363 takeaway and mobile foodservice businesses were registered in 2019, compared to 9,405 licensed restaurants.
Street food in particular has been the source of great influence for both foodservice and retail in recent years, and this will continue to grow as increased access to these types of retailers shape consumers' consumption habits.
In its Q4 2019 consumer survey, GlobalData found that 33% of global consumers state that street food inspires them to try new food and drinks flavours.
The shift towards this format of food outlet comes as retailers are investing less in bricks and mortar stores and consumers are seeking out increasingly unique and experiential ways in which they consume food and drink products.
Many brands and manufacturers are also trying to capitalise on this in grocery offerings with launches such as Patak's Street Food range and Street Kitchen's meal kits. These types of products cannot recreate the experience of al fresco dining in the same way but it is clear that they are taking the key flavour and ingredient trends from these outlets.
Due to its agility, street food is often at the forefront of innovation as it allows new and smaller brands to disrupt the market with original recipe ideas and ingredients. It is also now often seen by councils and developers as a way to revive an area, with increased space being given over to these types of retailers.
As further evidence of the success of this style of dining in the UK, the Street Feast festival will be launching in Manchester this year, as well as having already established a strong position in the London foodie scene. This will give yet more street food brands a platform on which to showcase their creations and innovations this year.