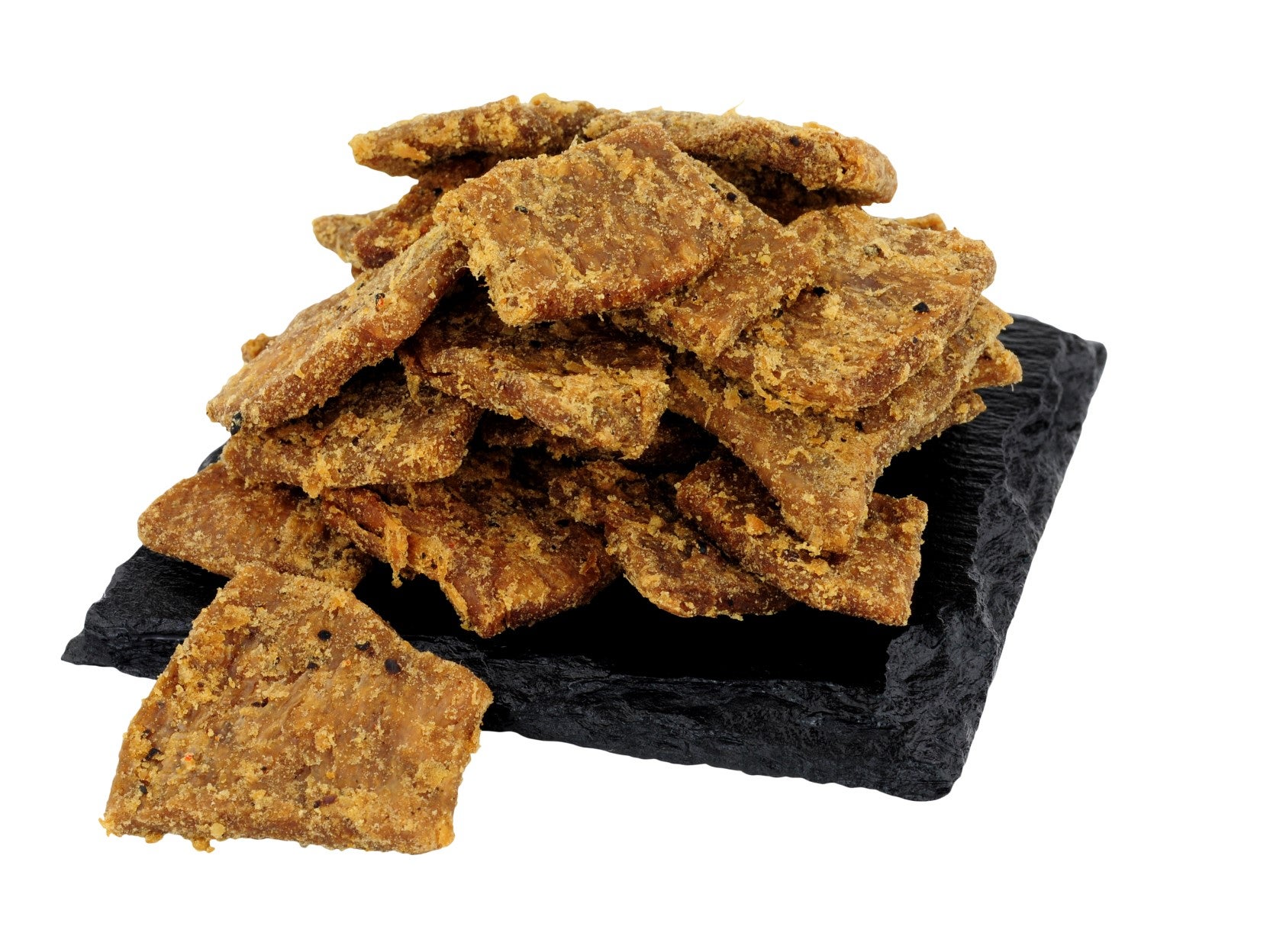 Nestlé-owned Sweet Earth Foods announced a plant-based alternative to jerky. This new launch is said to mirror the same unique and meaty taste as the traditional. It also comes in two flavours. The brand is departing from the frozen and refrigerated section to the snacking aisle in high-street supermarkets. With this product, Nestlé aims to capitalise on the consumer adoption of vegan and flexitarian diets into their traditional food plans amid the health concerns with meat consumption. According to GlobalData's 2021 Q1 consumer survey, this aligns with the 22% of US consumers now consuming plant-based foods more frequently.
This release comes in two flavours, Spicy Kung Pao and Sweet Korean BBQ. Spicy Kung Pao Jerky is produced with unique flavours of the Szechuan Province, including fiery-cracked red peppercorns and spicy ginger. Available later this year, Sweet Earth Foods will launch its Sweet Korean BBQ Jerky, which will feature sweet soy sauce and gochujang peppers. Notably, there are no artificial flavours or colouring included in the production process, aligning to consumer demand for natural products which are perceived as healthier. This, combined with the sensory and indulgent flavours, will resonate with 28% of US consumers who consider unique formulation as an essential influence towards purchasing decisions*. Sara Wheeler, Sweet Earth's general manager, has stated that the blends in the two flavours are said to produce the "same mouth-watering meaty taste and texture as traditional jerky".
Sweet Earth's plant-based jerky is available in the snacking aisle in supermarkets – the same section where traditional jerky varieties are located. Rather than separating the two jerky variants, which would highlight the faux meat as different or 'fake' to meat-eaters, placing them side by side reiterates their similarities in taste and texture, and could subconsciously incentivise the consumer to go for the perceived healthier option, in this case, the plant-based variety.
This plant-based meat contains high protein content of 13g per serving. This was a timely innovation for the brand to launch a product that consumers perceive to yield health benefits alongside unique and unusual flavours. This reassures consumers that the plant-based aspect of the snack is not being compromised by taste and will resonate with 61% of US consumers who perceive health as the main factor for consuming plant-based alternatives to meat or dairy products*. Consumers will follow the moderation and avoidance trend as they are becoming increasingly aware of the health issues surrounding meat consumption in their diet.
The brand has also emphasised the accessibility of the product. Wheeler mentioned going 'beyond the bun' to provide plant-based offerings for different occasions, and that the product addresses flexitarian consumers' requirements for a tasty and convenient plant-protein.
*All data is sourced from: GlobalData's Q1 2021 Global Consumer Survey (March 2021)