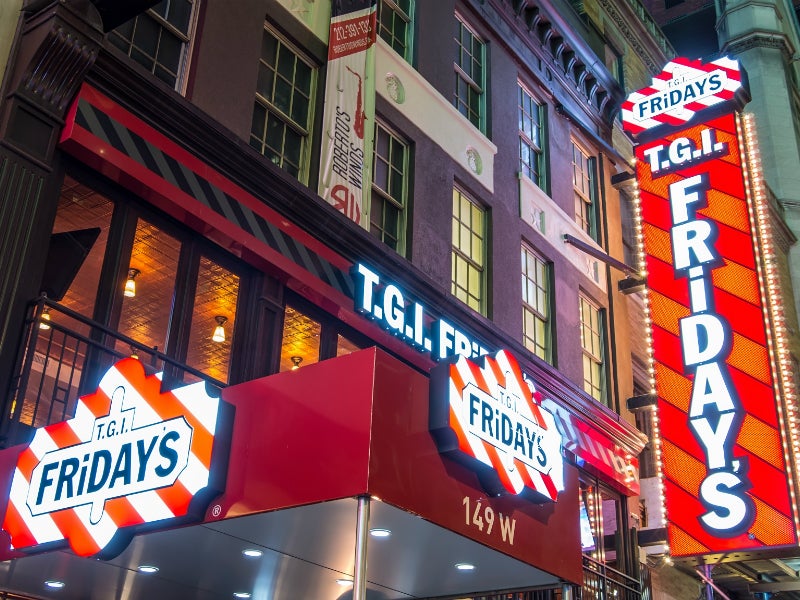 Casual dining restaurant chain TGI Fridays has warned that 76 of its US restaurants are at risk of permanent closure. According to the company's CEO Ray Blanchette, the brand is trialling new measures expected to run for a month to see if the company can attract new diners and subsequently turn a profit. The announcement comes at a time when some states, including Georgia, Oklahoma, Alaska and South Carolina, are allowing businesses to reopen, which will lead to a greater opportunity for sales from commuters and weekly shoppers. The brand is hoping that the relaxation will lead to the return of regular customers looking for a familiar, family-friendly American dining experience.
TGI Fridays is headquartered in Texas, US, and can be found in 60 countries. Since its inception, its classic American style has targeted customers in a number of diverse locations such as shopping malls, roadsides and train stations. Now that exposure to its homely brand is limited, it must alter its approach to retain the customer base. Restaurants around the world have adapted to the current restrictions by offering takeaway and TGI has followed this strategy by setting up drive-thru services. The company has also set up party tents at some locations, which will help to maintain the restaurant's sociable atmosphere, albeit outside.
TGI's key customers are typically looking for a relaxed dining experience. American-style bars can be found at many of their locations and its typically a place for larger groups to dine together. Reaction to the gradual re-opening of the US restaurants has been mixed due to significant hesitation from some customers regarding the safety of communal dining during the Covid-19 pandemic.
There has been an increasing trend in home cooking and baking, as well as video call services seeing exponential growth as the prime alternative to enjoy group celebrations. Although TGI's party tents may offer reasonable space for customers to distance themselves from each other, cautionary behaviour from consumers may lead to a preference for well-established takeaway service instead. For the customer, this equates to buying a similarly valued product with the assurance of better protection from Covid-19.
Blanchette commented on the chain's initial fallout from the crisis, saying that TGI's sales dropped by approximately 80% almost immediately. With uncertainty linked to the gradual lift in lockdown between states, other country-wide and international chains could also consider a similar move to downsize their US presence. Currently, service industries across the world are suffering from the economic pressure caused by Covid-19. A knock-on impact may well be seen with farmers and ranchers who rely on these chains for a steady income.