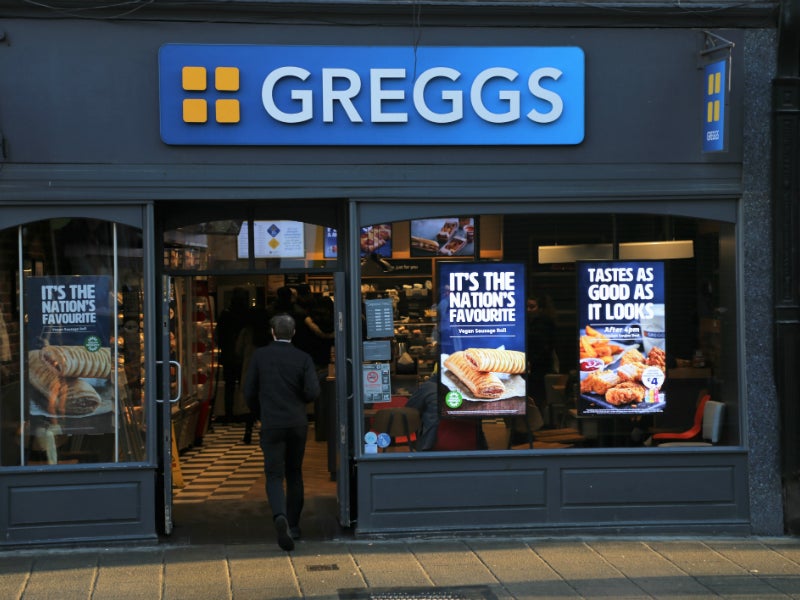 As much of the UK's high street picks back up, the nation's favourite bakery Greggs has announced plans to reopen 800 stores across the UK for a takeaway by 18 June.
However, while the news will surely have many Brits buzzing with excitement, the chain may see significant hurdles in the form of evolving consumer dining habits and the implementation of the two-metre rule, which will disrupt its future sales going forward.
Even as the economy begins to reopen and businesses resume operations, the restrictions in sales caused by Covid-19 prevention measures will further exasperate the situation, meaning recovery will be slow. This is a challenge presented by many such outlets, chains and independents alike. Physically small premises will be a difficult hurdle to overcome, particularly if the two-metre rule is maintained, and this will likely continue to put a damper on the foodservice industry's overall recovery. Operators must, in this case, look for new ways to streamline their operations around an efficient and safe click-and-collect model that limits in-store time. Increased reliance on app-based and automated solutions may do just that.
Notably, Greggs' stores will not be accepting physical cash payments as part of its Covid-19 prevention measures. This plays into a growing preference for contactless solutions, with 59% of consumers in the UK stating that they prefer using card payments. While it seems like only a small change, in the grand scheme of things, it may usher in a new era of digital currency in the UK as even consumers not familiar with such payment types must become accustomed to it under the current circumstances.
Yet, a barrier remains in the UK publics' willingness to adopt these technologies. Unlike some other markets such as Norway, which have already made a seamless transition to contactless societies, many older generations in the UK prefer simple and traditional offerings. The fear is, should consumers prove adverse to these solutions, operators like Greggs may struggle to achieve a steady flow of sales throughout 2020.
That aside, the brand is driving a click-and-collect and delivery format that in the long term could lead to an end to its dine-in services altogether. Initially, much of Greggs patrons were office workers or students. However, as these consumers grow accustomed to working from home, there will be less need for casual outlets like Greggs to operate an obsolete seating area, particularly while only one person is permitted on premise.
Ultimately, Greggs and other operators need to recognise and adapt their business models to the 'new convenient' – that is delivery, efficiency and safety. Greggs immense success was from leveraging the dominant trends of the 2010s that are now under threat as consumers adopt a more home-centric lifestyle. It is interesting how the company's social distancing policies could reflect a new normal for foodservice going forward.