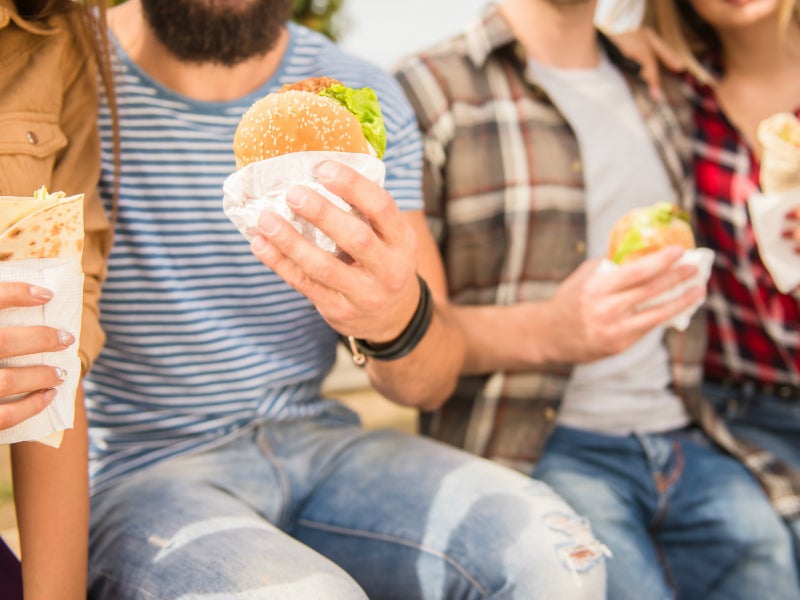 Leading fast-food chains shut amidst the growing seriousness of coronavirus pandemic in the country.
McDonald's confirmed in a statement that it would close all 1,300 of its UK outlets by 7 pm on Monday, 23 March.
The fast food chain had previously closed its seating areas on 17 March but continued to offer drive-thru and delivery services.
However, McDonald's UK CEO Paul Pomroy said that "maintaining safe social distancing whilst operating busy takeaway and drive-thru restaurants is increasingly difficult". As a result, the decision to close all services was made.
Nando's also announced the closure its 400 UK branches until further notice and itsu and Pret a Manger have also followed suit.
Considering the public health concerns and government advice, these measures had to be taken but there will undoubtedly be economic repercussions. While these large companies may be able to absorb the financial problems, independent foodservice companies will suffer with many forced to stay open in altered formats to stay afloat.
Concerns have been raised over the impact of closures on workers
There are approximately 135,000 McDonald's employees in the UK, many of which are on zero-hour contracts.
However, the company has allayed concerns stating that workers would be paid in full up until 5 April in accordance with their scheduled hours. While there has been no official word from Nando's, which has 20,000 UK staff, there's been rumours that staff will also be paid in full for a short period.
It is expected the government financial aid package should be in place within a fortnight, where 80% of wages will be covered to a maximum of £2,500 a month.
However, the package does not cover the majority of self-employed or 'gig economy' workers, unless they are paid through their employer's PAYE system. McDonald's workers are paid through the PAYE system but McDonald's franchises follow their own pay policies. However, it is expected that franchises will act in the same way.
Once again, it will be employees of smaller independent companies who suffer, with temporary or zero-hours workers likely to be on flexible contracts and not through the PAYE system. With many of the companies having to lay off workers to survive, these workers will be unprotected.
An untimely blow for UK foodservice companies with future uncertain.
Consumer demand had slowed recently in the UK hospitality industry but this outbreak has put businesses under significantly increased pressure.
While the new government support package has provided some hope to businesses, the uncertainty of the length of these measures will have a devastating effect on the industry.
Furthermore, the economic effects of the pandemic mean that when businesses do reopen, the demand for the industry is likely to be low.