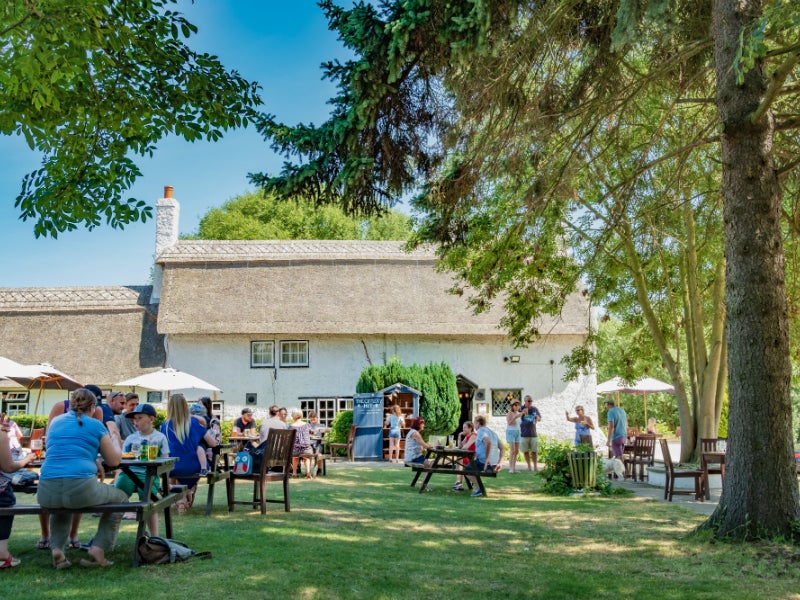 The British public likely rejoiced at the government's recent announcement that it reportedly plans to reopen the hospitality sector on 22 June as part of its 'Save the Summer' plan. The decision was penned after experts warned that a staggering three million jobs were at risk in the country's hospitality sector, should it remain closed off.
And, perhaps most importantly for many Brits, beer gardens are a key point of focus, likely as they are by nature well-suited to an outdoor, socially distanced business model. However, although this move will certainly go a long way in replenishing the peoples' spirits, especially those that have been longing for a cheeky pint in the sun, it is not without risks.
While it is no secret that the UK pubs are in dire need of saving grace, rushing to reopen the sector could lead to another spike in infections and prolong the closure of these and other vital businesses further. The earmarked date for the grand reopening is, at the time of writing, just two weeks away. Doesn't give much time for operators to get their ducks in a row, now does it?
Firstly, there is speculation as to whether bars and pubs will be able to successfully operate if the two-metre social distancing rule must be maintained – premises that are physically small or narrow may struggle to adapt their operations and also be profitable. Moreover, for many operators, adjusting their services to outdoor spaces, while also embodying a sociable and safe atmosphere presents whole new challenges in itself. These changes take time, can be costly and may require a creative flair in order to encourage return visits, all of which is hard to achieve within a two-week window.
This also begs the question: are these temporary Covid-19 measures worth it? When operators are concerned that they may not be profitable upon reopening if they align with social distancing rules, they may be reluctant to spend the limited cash they have on equipment and restructuring that is expected to be short term.
That said, it is imperative that pubs and bars receive a lifeline soon as they face additional and different challenges in adopting delivery compared to a restaurant. Indeed, as of GlobalData's latest weekly Covid-19 tracker survey, published on 3 June, 90% of the UK consumers are either visiting less or do not visit pubs and bars altogether as a result of lockdown measures.
Should the sector reopen as planned, the seasonal weather and restlessness from consumers will drive immediate sales. However, for long-term sustainability, operators must understand consumers concerns and design creative and safe solutions that comply with current social distancing measures. During this time, clarity and decisiveness are needed from the government so that operators and consumers alike can plan ahead and incorporate safe practices into their routines.