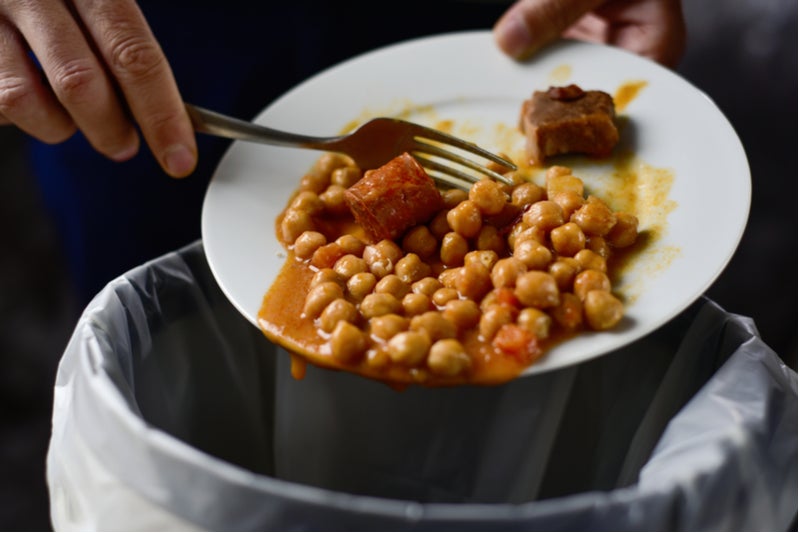 Food waste has been targeted for termination by London-based tech company Winnow, but is this an aim worth pursuing?
The threat posed by unbridled artificial intelligence (AI) has been seen by US neurologist and philosopher Sam Harris as one of the most pressing issues of our time. Indeed, some observers have argued that if and when AI is able to design itself and surpass human intelligence, the result could be both unpredictable and may threaten the human race.
Using AI to reduce food waste
However, food waste is one of the largest ethical and economic inefficiency issues facing the planet right now, and it's becoming increasingly clear that AI will be key to solving it.
Currently, over one-third of all food produced goes to waste, weighing approximately 1.3 billion tons, the annual value of which is US$1 trillion. Cumulatively, the area that grows all this wasted food is larger than China, and this accounts for 25% of the world's fresh water supply.
Approximately all of the world's hungry people could be fed on less than a quarter of the food that is wasted in the US, the UK and Europe alone. This is a strong argument against being hyper-cautious about the employment of AI – food waste is an existing problem with real-world consequences, and the application of AI may help us turn the tide.
In an effort by Intercontinental Hotels Group (IHG) to combat food waste in its kitchens, the group has joined forces with Winnow in a bid to reduce the food waste it produces by 30% in the near future.
Winnow says its Vision AI technology provides hotels with better information to shape menus and hone food preparation techniques, making more predictive and useful information available for food procurement.
Winnow says its technology is better able at identifying food waste than humans, requires no staff training or data entry and automates the evaluative process for streamlined waste reduction.
The cutting-edge technology achieves this by combining data from intelligent cameras, smart scales and meters to allow for analysis of the ingredients used and the plates returned to the kitchen.
Quantity of food waste is then assessed which is then conveyed to those making business decisions for the food sector in question. Winnow's AI has already been installed in seven IHG properties in Europe, the Middle East, Asia and Africa, with 30 more scheduled.
This follows a pilot trial at the Intercontinental Fujairah Resort, where the application of AI has led to a food waste reduction of over 50%. With 5,665 IHG hotels comprising 842,749 guest rooms across the world, it is in both the hoteliers' interest and the world's that food waste in the hospitality industry be reduced.
Caution over AI control of key industries and military hardware is, of course, prudent, but on an industrial scale like this, fears about rogue AI is outweighed by the potential benefits when dealing with clear and present dangers to life, industry and the environment from the overproduction of waste in the supply chain.