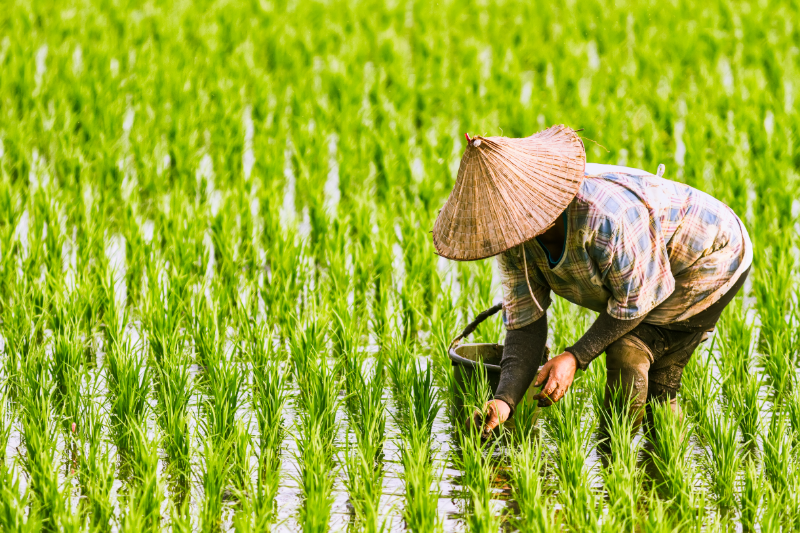 In the past decade, consumers have looked to technological innovations that progress and improve their lifestyle. In 2020, the global pandemic has highlighted how important it is to have access to the simple things: food, water and shelter. However, in some countries, accessing those necessities has been a challenge. In Ho Chi Minh, Vietnam, an entrepreneur launched what is being called the "rice ATM," available 24/7 for those who are in need of free rice. Customers stand in a line, 6 feet apart on orange squares and must use hand sanitiser. There are people hired as monitors to ensure people get enough of what they need. The project is expanding across the country.
As developed countries like the UK or Germany have faced economic strain, many consumers are learning what it is like to deal with food insecurity. And this is changing the way that they are seeing the world.
According to a YouGov poll taken this week, 42% of UK participants said that the virus has led them to value food and essentials more than before.
However, for those in developing countries, food insecurity is not new.
Vietnam has been under lockdown for over two weeks and as a result, most small businesses have had to shut their doors. In a country that is still under development, but has seen impressive growth in the last two decades, this shock to the country could have devastating long term effects.
Experts have been attempting to predict the long term effects by looking at countries like China as they are on the path to recovery. What is clear though is that the shift in priorities in terms of consumer spending will have a negative effect on the overall economy.
In Vietnam, this has a circular impact. As small or informal businesses are closed, those shop owners are struggling to make ends meet. And when things do open up, their regular clients might be spending less. As a result, these store owners are also spending less, creating a snowball effect on the economy. The consumer's role cannot be understated.
The advantage of developing countries—particularly in Asia—is that they are a clean slate without the institutional legacy of European nations. As a result, they are very agile and constantly innovating and redesigning the society they want to live in. This ingenuity is why the country has 20 different types of e-wallet offerings—even small market stalls accept contactless payments. By using services outside of the traditional banking structure, more accessibility to the economy is granted to consumers.
Now back to the rice ATM. This is another case of ingenuity granting access to a vulnerable population. Free rice is not about charity. Instead, it is about satisfying a basic need for consumers so that they may focus on other needs and eventually prop up the economy when things turn back to normal. By putting the consumer first, this approach will help smooth the recovery process and encourage innovation as a way to improve the economy.