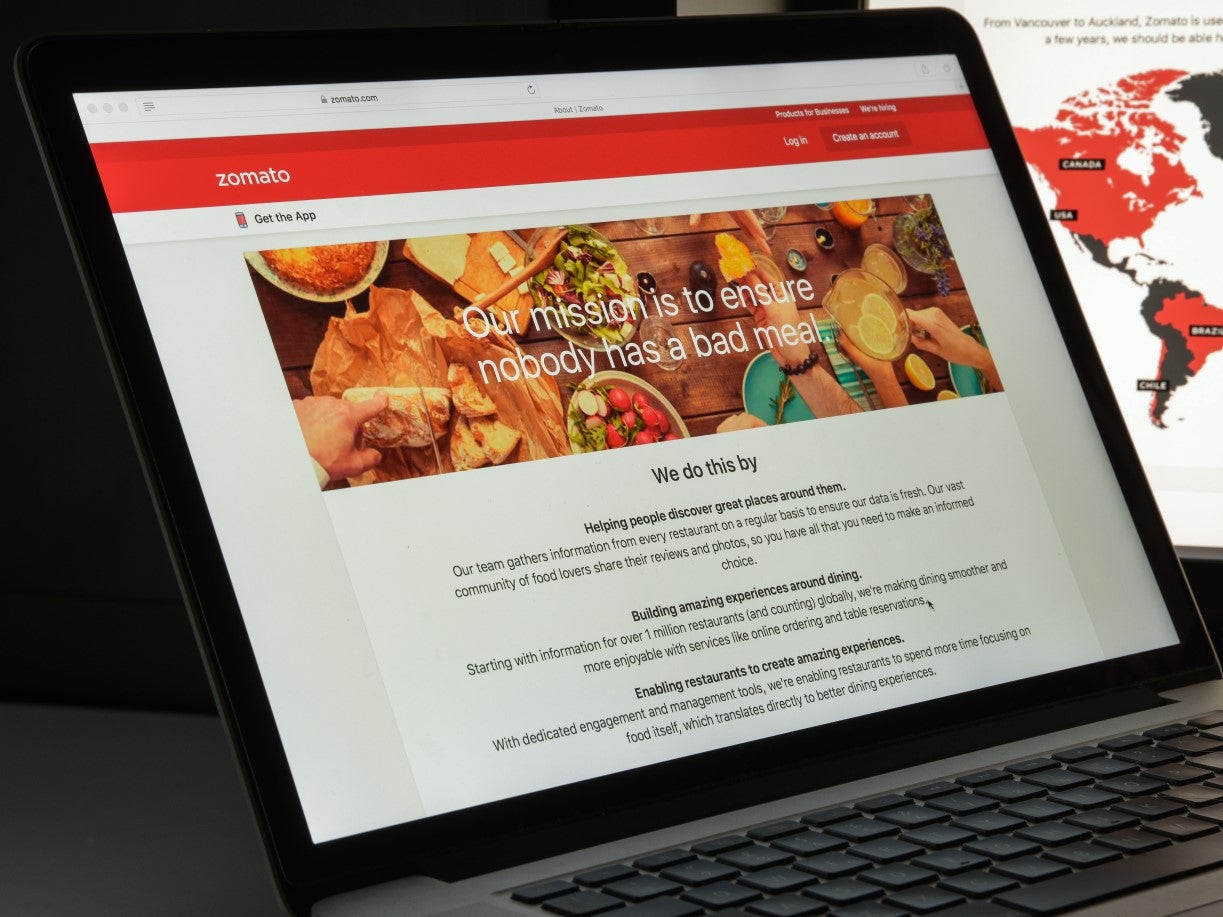 One of India's most successful start-ups, Zomato, made global headlines when it acquired the Indian unit of Uber Eats. Through the transaction, Uber Eats received 10% equity stake in Zomato. Established in 2008, Zomato's foodtech platform operates in more than 20 countries across the world, reaching approximately 10,000 cities through its workforce of more than 5,000 employees. The company aims to raise Rs82.5bn ($1.1bn) through the IPO to fund its growth.
While the pandemic driven restrictions appeared to derail the company's growth at the beginning, Zomato saw its fortunes turn around when it adopted COVID safety measures and rolled out marketing campaigns to assure consumers about the safety of ordering in. The measures paid off, with Zomato claiming that it received its highest ever gross order value in the last quarter of 2020. This is attributed to customers increasingly ordering food online to reduce their household chores and maintain their work-life balance as they continue to work remotely amid the pandemic. This trend resonates with GlobaData's findings that 26% of Indians preferred to buy prepared meals through delivery aggregators* even as the COVID-19 pandemic ebbed and flowed.
As the second wave of COVID-19 continues to spread throughout the nation, Indian urbanites are poised to continue to order-in instead of venturing out and risking infections or being apprehended by security forces enforcing the lockdown and related restrictions. The Indian foodservice industry, which is one of the worst-hit sectors during the pandemic, is expected to post strong growth in food takeaways and home deliveries in the coming years, as online food delivery becomes the norm even in the post-pandemic phase.
With Zomato seen as a frontrunner in changing food business environment in India, the company's IPO filing holds high expectations, despite the Deliveroo IPO fiasco in London when stocks crashed over 26% in early trading on 31 March 2021, wiping out nearly $2.8bn of initial market capitalisation. A successful listing for Zomato could encourage more Indian start-ups to tap into the growing global food delivery space. However, Indian food delivery operators such as Swiggy and Zomato continue to bleed revenues, with the latter reporting Rs6.82bn ($92.1m) in net loss against Rs13.01bn ($175.7m) in revenues for the nine months ending December 2020.
*GlobalData 2021 Q1 Consumer Survey Results – India published in March 2021