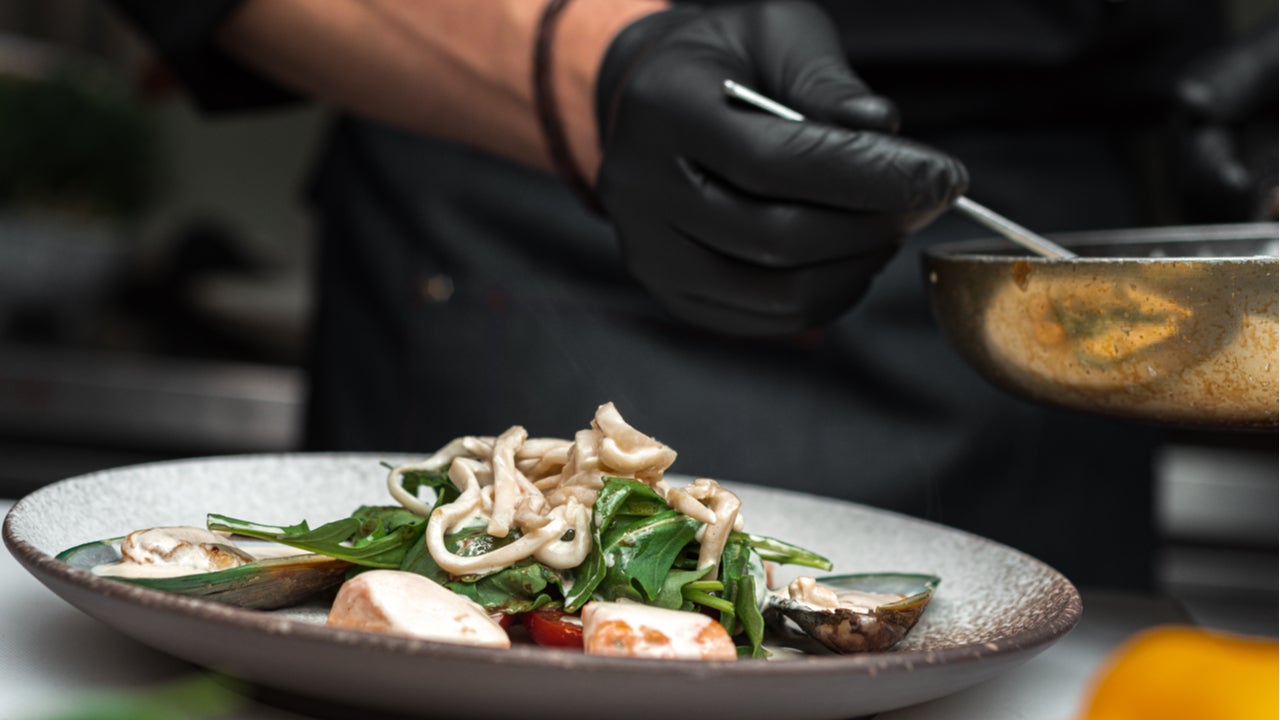 GlobalData research has found the biggest Foodservice critics influencers based on their performance and engagement online. Using research from GlobalData's Influencer platform, Food Service has named ten of the most influential foodservice critics on Twitter during Q3 2020.
Biggest foodservice critics influencers: The top ten in Q3 2020
Best Recipes UK is a food blog founded in 2011 by Victoria Fox, a food and cooking enthusiast. The blog caters to all the food connoisseurs and is maintained by a team of experts from the restaurant industry. It offers various recipes including, barbecue, baking, breakfast, desserts and comfort food.
Best Recipes also reviews different types of foods including continental, Italian and English cuisines.
Twitter followers: 200,444
GlobalData influencer score: 100
#RecipeOfTheDay The Best Banana Bread

This has to be the BEST banana bread I have ever tasted.  It is very easy to make with perfect results every time…

Check out the recipe https://t.co/BkCQdxt7k8#recipes #bananabread #baking #homemade #banana

— Best Recipes UK (@BestRecipesUK) September 28, 2020
Louisa Clements is the founder of Canadian food blog livinglou.com. She is also a marketing manager at Key, a real estate and fintech company. She is passionate about food and enjoys both eating and cooking, while creating simple and tasty recipes.
Clements also contributes food articles for newspapers and has a year's experience in the test kitchen of Canada's most famous women's lifestyle magazine.
Twitter followers: 22,038
GlobalData influencer score: 91
Enjoy my #vegetarian recipe – a DELICIOUS stir fry!

It uses tofu, green + red peppers, garlic, ginger, onion, hoisin, and soy sauce. Serve over rice. 💕https://t.co/uA5IfWu5bx#recipe #homecooking pic.twitter.com/vQumGGOLny

— Louisa Clements (@Living_Lou) September 15, 2020
Kimberly Toureiro is a food, wine and culinary specialist. She owns and maintains the blog thekitchensprout.wordpress.com, where she shares her wine and culinary knowledge, along with football related articles.
Toureiro also contributes fan articles for Our Turf Football, an all-women football club.
Twitter followers: 11,714
GlobalData influencer score: 66
When you're the BACON 🥓
It's all about self love ❤️ https://t.co/wgeSFAehOf pic.twitter.com/AGI6Z4PFJR

— Kimberly Toureiro (@KitchenSprout) September 10, 2020
Niamh Shields is a food and travel writer at www.eatlikeagirl.com, a food and travel blog launched in 2007. Her blog has been listed as one of the top food blogs in the Times, and the Telegraph.
Shields is also a recipe developer and is the author of a cooking book containing roughly 160 recipes. She specialises in drink, travel, writing and food and conducts cooking classes.
Twitter followers: 48,151
GlobalData influencer score: 63
A speedy snap in terrible light before devouring. You will forgive me! Leftover beet, puy lentil and damson plum gorgeousness (which I had with the duck), given an extra boost of more sage from the garden, spring onions and some chilli. Torn sausages cooked with. In duck fat! 😍 pic.twitter.com/JJGaeZJoLM

— Niamh Shields (@eatlikeagirl) September 3, 2020
Arie Parikesit is the founder and chief culinary officer at Kelanarasa Culinary Solutions, a culinary event and media management company. He also owns and maintains the blog kelan-rasa.blogspot.com, where he shares his food and dining experiences.
Parikesit worked as chief logistician at USAID – East Timor Transition Project. He is a former international development professional and has hosted the food programme on Kelana Rasa on Trans TV, a YouTube channel.
Twitter followers: 152,184
GlobalData influencer score: 60
Ready Stock
– Oseng Mercon sandung lamur & sengkel
– Ayam n bebek ungkep
– #Unagi kabayaki
– Totebag n pouch
– Molen cokelat #MolCok
– Bakso Pontianak
– Abon, srundeng, pothil, roti kecik, emping manis, Teh Jowo, Jahe Keraton

Order
klik >https://t.co/7RWUmFjn2e pic.twitter.com/xKvAt3MZyn

— #KelanaRasa (@arieparikesit) September 1, 2020
Karen Booth is a food and travel writer who founded the website lavenderandlovage.com, a food-based website. She is a member of The Guild of Food Writers apart from being a recipe developer, consultant chef, food stylist, photographer and travel enthusiast.
Booth is an expert in culinary travel, baking, eclectic recipes, seasonal ingredients and British cuisine. She has worked as a writer with various companies including Waitrose & Partners and Tesco.
Twitter followers: 19,197
GlobalData influencer score: 52
What do you think about this jigsaw puzzle tea lovers? 😱🤣😍 #TeaHour @TeaHourUK are you a jigsaw puzzle addict? pic.twitter.com/o3sXCwd9t2

— @Lavender and Lovage (@KarenBurnsBooth) September 1, 2020
Robyn Eckhardt is a food and travel journalist, author, recipe developer and educator based out of Italy. She contributes articles to top global publications including Wall Street Journal, The Economist, The New York Times, Food & Wine, Gastronomica among others.
Eckhardt also developed recipes for American and European food and beverage producers. She has written many essays on Asian street food culture for a National Geographic publication named Food Journeys of a Lifetime.
Twitter followers: 54,166
GlobalData influencer score: 51
What a 'Piemontese' packs home from a road trip to Trentino-Alto Adige and Veneto: pickles, caraway seeds, bratwurst and ham steaks, butter, TrentinoGrano DOP, olive oil, dried cranberries and hard apples, pomegranates and of course… pic.twitter.com/67oyatlFsC

— Robyn Eckhardt (@EatingAsia) September 28, 2020
Alejandra Ramos is a TV Host, and food and lifestyle writer. She founded AlwaysOrderDessert.com, a food and entertainment blog. She contributes periodically to different publications including The Huffington Post, the Oprah Magazine and The New York Post to name a few.
Ramos is also a culinary professional with interest in original recipes and has collaborated on recipes with top clients including Netflix, Target, Starbucks and Sara Lee.
Twitter followers: 14,715
GlobalData influencer score: 51
I'll be on @TODAYshow @HodaAndJenna tomorrow AM sharing little tricks to make your homemade food taste better and more chef-y! Hopefully Jojo won't knock the camera over again this time. pic.twitter.com/pxdPQ53ZG1

— Alejandra Ramos (@alwaysalejandra) September 15, 2020
9. Kavita Favelle (@kavey)
Kavita Favelle is the founder of kaveyeats.com, a food and travel blog focused on experiencing life. She has contributed more than 40 food and travel articles to a luxury magazine and writes content for various websites.
Favelle is also a travel enthusiast and has been globetrotting for the past two and a half decades to countries such as Argentina, Canada, Croatia, France and Lebanon.
Twitter followers: 10,822
GlobalData influencer score: 51
Look what arrived in the post for me today! So excited to start reading @romygill_'s Zaika, full of vegan recipes from India! 😁 pic.twitter.com/f1aFhcRu79

— Kavey (@Kavey) September 10, 2020
Julie Van Rosendaal is a food columnist on CBC radio and a contributing food editor for Globe and Mail. She is a cook and author, who founded the blog dinnerwithjulie.com, which provides information on recipes, cookbooks and events.
Rosendaal previously owned a catering business and bakery and has been sharing recipes for more than a decade.
Twitter followers: 26,803
GlobalData influencer score: 51
Here's a tip: if you want to bake cookies but your butter is cold and you don't have a microwave (or don't want to use one), grate it into the bowl, and it will evenly come to room temperature in no time! pic.twitter.com/OSRoTUBZGt

— Julie Van Rosendaal (@dinnerwithjulie) September 12, 2020
Methodology
GlobalData's influencer identification framework identifies influencers based on relevance; size of network, connections and followers; engagement levels with their content and analysis and input from sector experts. Influencers are then evaluated on a series of specific topic-related keywords used over the period and weighted by engagement metrics.