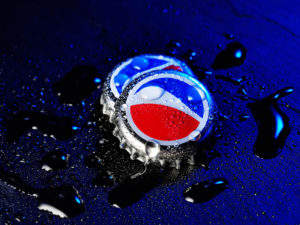 As fizzy drinks face another challenging year amid ongoing negativity and looming sugar taxes (e.g. UK), Pepsi are hoping to remind consumers why they fell in love with cola in the first place.
The new Pepsi Generations campaign is being rolled out across 55 countries globally, and includes a limited edition "retro" pack design, a new version of a classic 1992 Pepsi commercial featuring Cindy Crawford, and the reintroduction of the Pepsi Stuff loyalty scheme first launched in 1996.
Pepsi's retro campaign comes at a time when consumers have become increasingly sceptical of modern grocery products. According to GlobalData's 2016 Q3 consumer survey, 52% of consumers agree that grocery products from the past are better than those available today; up from 46% in 2014.
As the sugar backlash rages, brands are increasingly turning to reformulation to improve health credentials, but this inevitably impacts the taste. Earlier this month, consumers started panic buying Irn Bru ahead of a recipe change that will see sugar slashed in half and replaced with sweeteners.
As recipes change, consumers find themselves longing for the products they remember more positively from the past, however much sugar or artificial ingredients they may have contained.
Pepsi's latest move shifts focus away from sugar by tapping into the Retrophilia trend. It will remind consumers that the original Pepsi still exists, and tastes just as they remember. Focusing on the recent past – the 1990s – is an especially smart move given the particularly strong fondness younger generations express for retro products.
Millennials in particular will feel more engaged with the time period, which may help reconnect them with the category and boost consumption, at least in the short term.
https://www.globaldata.com/store/report/cs1733ct–trendsights-analysis-retrophilia-a-longing-for-the-past-as-an-antidote-to-the-present-and-future/