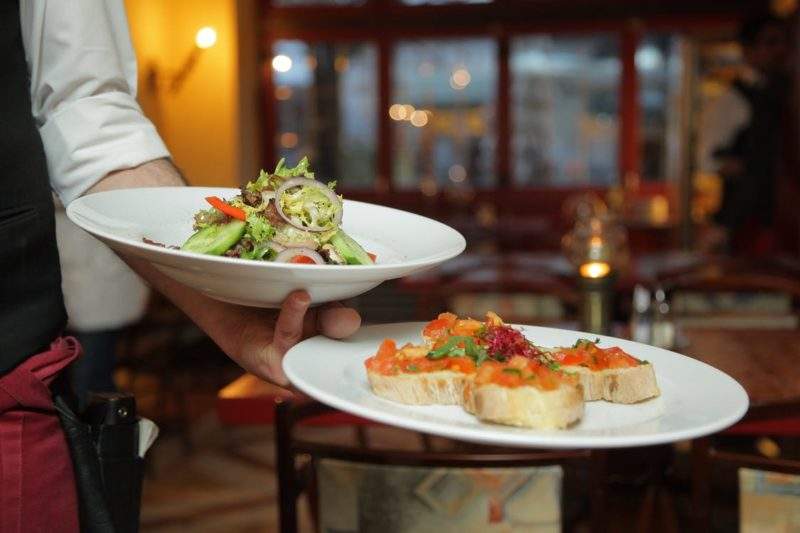 The hospitality industry employs massive numbers of people in a huge variety of different roles. However, not all careers in food are well known or easy to get into. From food stylists to food tasters, here are some of the most desirable and lesser known jobs in the foodservice industry.
Food tasters
Getting paid to eat would be anyone's dream job and food tasters, or taste testers as they're also known, get to do just that. There are two types of food tasters; professionals who are often food technicians or food scientists and consumers who are recruited on a part-time basis. Research company MMR frequently recruits what they call sensory panellists for the food and drink industry. However, tasting can be tiring as it requires constant evaluation of a single type of food, rather than just consuming a plateful and giving dishes a thumbs up or down.
Asian-inspired restaurant chain Wagamama is currently recruiting tasters to try a range of dishes for its new summer menu including crispy fried squid balls and tama squid. Its new vegan katsu curry is also available to sample.
Restaurant food critic
Similar to food tasters, critics taste a variety of dishes at restaurants and review them. However, these reviews factor in the quality of food, its presentation, restaurant ambience and level of service for other diners to evaluate before visiting. According to employment agency Reed, food critics tend to freelance rather than work full-time, providing reviews for a multitude of publications. Michelin star critic Andy Hayler is a well-known freelancer who has been eating and reviewing for over 20 years. In 2014, he ate in every three-star Michelin restaurant in the world at the time, proving that becoming a critic can be quite glamorous for careers in food.
Molecular gastronomy
This term refers to the science behind what makes food taste nice and how to manipulate those flavours and textures during preparation. It is used to describe the methods used by chefs who explore culinary possibilities and create innovative dishes like transparent ravioli, saffron tagliatelle and clear canapés. While chefs like Heston Blumenthal don't agree with the term, due to it sounding "elitist and inaccessible", this experimental cooking method allows chefs to explore a large variety of ingredients and create unexpected dishes.
Food stylist
For those wishing to merge food and the arts, food styling, which refers to the way food is arranged to look appealing, is an attractive avenue. Food that is being photographed is usually styled, for example dishes on restaurant menus, and in magazines and advertisements. According to creative community The Art Career Project, being a food stylist is all about the illusion. Tricks to make the food look better for photography include adding putty or wax between the food and a hard surface to hold it in place. Dye and paint are also used to make the food look more colourful and in some cases, undercooked meat is preferred as meat tends to lose its moisture and look smaller if well done.
Master sommelier
A sommelier is a French term which translates to wine waiter or wine steward. Sommeliers are known for tasting wines and advising customers on the best wine pairings for a particular meal on the menu. However, they also have knowledge on vineyards, managing wine cellars, wine storage and stock levels. A master sommelier has "achieved the highest level of proficiency and knowledge" in their profession, according to culinary and hospitality school Le Cordon Bleu.
Le Cordon Bleu notes that: "Master sommeliers are experts in sales as they use their professionalism to encourage customers to purchase recommended beverages and thus increase sales. They are confident in their craft and also ensure they leave a good impression on customers so that they return."
Food runner
A food runner is the middleman between the diners, servers and kitchen staff. The role consists of a variation of tasks including getting the right dish to a diner on time and responding to guests' needs.
Educational technology company OpenSesame says: "A food runner can make up for a server's shortfalls and make the difference between a great experience and a poor one in the foodservice industry."
This job comes with a great deal of responsibility and is portrayed as the key component that keeps a restaurant running efficiently.