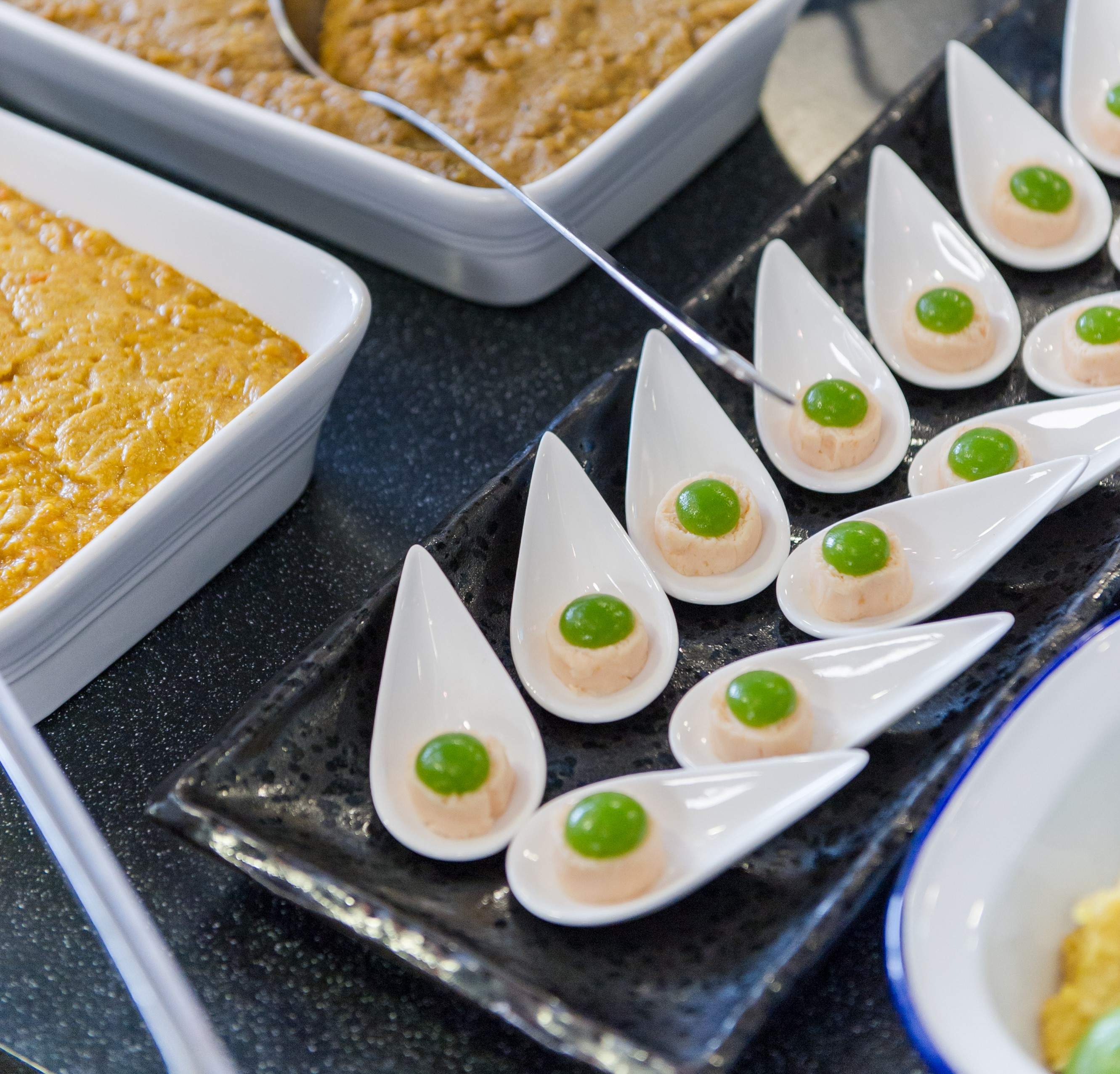 A new, internationally agreed system for texture modified foods is being rolled out. One of the early adopters is Premier Foods which has updated and developed its advice and resources for caterers.
The International Dysphagia Diet Standardisation Initiative (IDDSI), developed to bring consistency and ease-of-use to texture modified foods, has begun an international implementation programme that will see it increasingly adopted over the next three years.
The IDDSI testing system aims to provide a comprehensive way for caterers to assess the texture of the food they prepare for people with dysphagia (swallowing difficulties).
It runs from liquid to solid on an eight-point scale from 0-7, along the way using such techniques as the 'fork drip test' and the 'fork pressure test' to accurately assess the consistency of the food.
The new categories will supercede existing descriptors that use a B-E scale or phrases such as 'thin puree' or 'pre-mashed', providing a single, internationally recognised systems.
Coinciding with moves to give start using the new IDDSI descriptors, Premier Foods introduced the second phase of its Dysphagia Solutions Programme, a guide to creating nutritious, safe and appetising meals.
Mark Taylor, foodservice channel controller at Premier Foods, says: "Following the launch of the IDDSI in the UK, we wanted to help demystify the new framework and help caterers and chefs begin creating and using recipes suitable for their dysphagia patients and residents.
"Our programme will build on the previous success of our Healthcare Solutions programme, launched in 2012, and will include a mix of practical training, workshops, on-going advice and support to the industry to help ensure dignity in dining for people with dysphagia."
The new guide includes a series of creative and inspirational recipe ideas, alongside practical tips and training.
Recipes follow the new IDDSI standardised framework for texture modified foods.
Taylor adds: "Alongside the new guide, Premier Foods will be working with industry bodies to offer training and workshops to support chefs and caterers, as they transition towards using the new IDDSI framework within their kitchens."
The new phase follows the launch in 2012 of Premier's Healthcare Solutions Programme, which initially focused on diets required for dysphagia, but momentum gathered and solutions were also developed for dementia and diabetes sufferers.
The IDDSI was founded in 2013 with the goal of developing new global standardised terminology and definitions to describe texture modified foods and thickened liquids used for individuals with dysphagia of all ages, in all care settings, and all cultures.
Related feature in Cost Sector Catering
https://secure.viewer.zmags.com/publication/752209e3#/752209e3/76