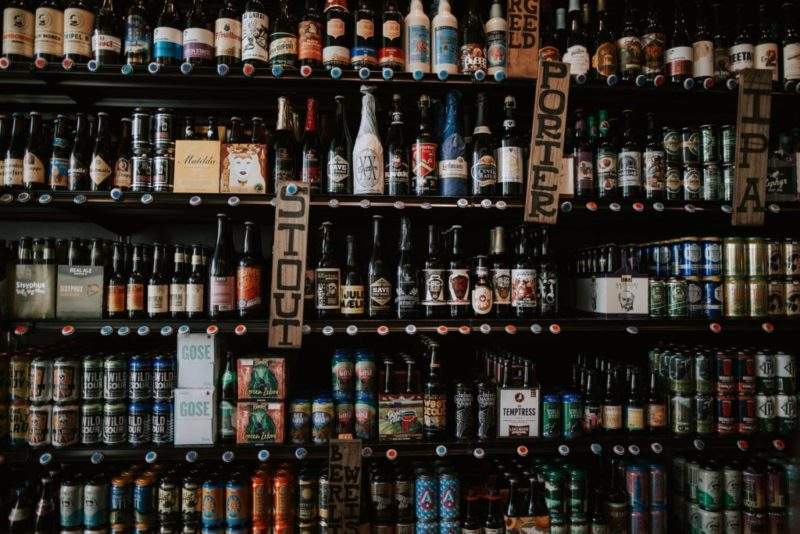 Food and drink pairings aren't solely for the upscale wine industry. With all the different kinds of beer flavours available, from hoppy and bitter to malt and sweet, choosing the right combinations can add new levels of flavour. Here are a few ideas for pairings on International Beer Day.
Pilsner
Pilsner is an ideal paring for seafood, especially salmon and white fish. However, if your meal consists of grainy foods, then Bohemian-Style Pilsner is better suited. Pork and fruity, sweet beer, as well as hoppy, bitter beer, also make for good food and drink pairings.
Examples: Vocation Brewery Yakima Pilsner, Goose Island and Meantime Pilsner
Light/pale lager
Light lager is best paired with spicy food, hot dogs and salads. Usually pale yellow in colour, light beer has been described as 'one of the most versatile' kinds of beer, according to restaurant supplies distributor WebstaurantStore.
Light lager pairs well with peppery food as it's clean and gentle on the palate, a perfect beverage to cool down with if you can't quite handle the spice and it complements lighter dishes just as well.
Examples: Coors Light, Bud Light and Corona
Dark lager
Dark lager is slightly more complex in taste than its lighter counterpart. It tends to go better with pizza, burgers and stews and one particular style is usually made with roasted malts, which gives it a nut-like flavour. In order to sweeten this beer, caramel syrup is usually added.
WebstaurantStore said: "Dark lagers are popular in Europe and for good reason. The roasted and nutty flavour of the malt makes a perfect complement to hearty sausages and heavy stews prevalent in European cuisine. The toasty elements in the beer also go well with foods that are crispy, like pizza and burgers, because the bready aspect of the beer complements the starchy crust."
Examples: Capital Brewery Garten Bräu, Thornbury Dark Horse Lager and Westmalle Dubbel
Stout
Black in colour and often roasted in flavour, stout is a very dark beer with a number of variations. The difference between this type of beer and dark lager is that stouts are typically top-fermented.
Stouts have a fairly low alcohol by volume (ABV) and certain stouts have a chocolate-like taste to them, which means they are best suited with desserts. Rich desserts in particular like chocolate fudge cake, chocolate mousse and chocolate truffles enhance a stout's sweet flavour and for the bitter stouts, dark chocolate goes hand in hand.
Examples: Guinness Draught Stout, Meantime London Stout and Fourpure Brewing Oatmeal Stout
Pale ale
There are various types of ale, which makes this beverage highly compatible with food and drink pairings. India Pale Ale in particular is amber in colour and usually bitter. It is best paired with food that has a strong flavour, like fried food, barbecue, steak, braised meats chocolate, and Mexican food. American Pale Ale is best paired with roast-like meals due to its hoppy and bitter flavour.
Examples: BrewDog Indie Pale Ale, Gipsy Hill Beatnik and Gipsy Hill Hepcat
Brown ale
Much deeper in colour, brown ale features toasted nut, caramel or chocolate, roasted coffee notes. English versions also have a dry, crisp finish. These flavours are often balanced with citrusy, earthy or spicy hops. Due to the sweet, caramel flavour, brown ale pairs well with the charred taste of grilled meat and the roasted flavour goes well with earthy vegetables like mushrooms. Therefore, brown ale blends perfectly with a balanced meal. Brown ale is also a well suited pairing with nutty, hard cheeses like Gouda or Comte.
Examples: Sweetwater Georgia Brown, Newcastle Brown Ale and Old Speckled Hen Ale