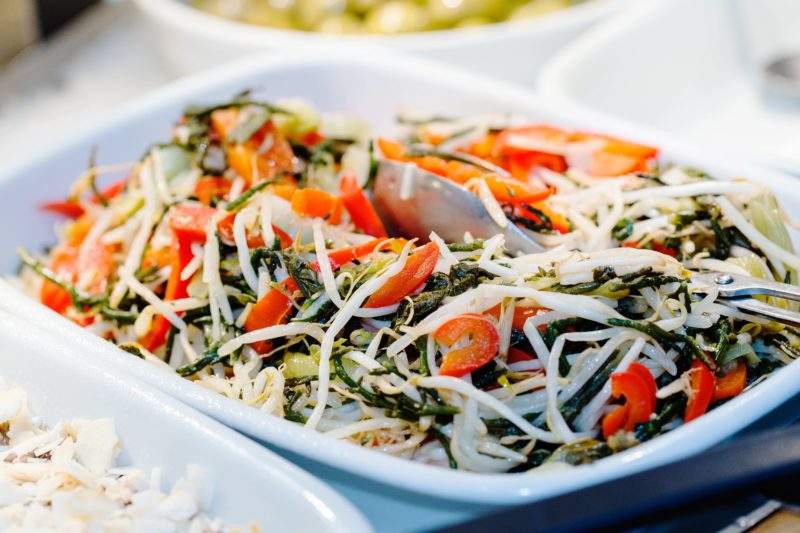 Fresh, delicious and easy going – that's tibits. The restaurant chain with the plant based menu has recently opened its second London site and is just about to launch its ninth in Switzerland. Maria Bracken met co-founder Reto Frei to find out how the capital has responded to its new venture
Health and wellbeing is becoming ever more ingrained into food and drink operators' policies, but it is a complex area which is important to get right. Frei, along with his brothers Daniel and Christian, have got it spot on with the Swiss restaurant chain. The boys founded the company 17 years ago along with Rolf Hiltl, founder of Hiltl Restaurant, the oldest vegetarian restaurant in the world.
"Our partnership with Rolf was a success from day one," explains Frei. "We all shared the same vision and principes – which was to create a place where guests would feel comfortable with good food, modern ambience and good taste." The vision was to create a modern and casual version of the Hiltl.  Fast forward 17 years, tibits offers just that. The entreprenuers have built a very successful and thriving vegetarian chain which is taking the industry by storm.
The first tibits site opened its doors in Zurich in December 2000. Five years later, the brand made its first debut in London, opening its first site on Heddon Street. Following the success of this site, tibits has transformed its new Bankside eatery into a cool, urban environment, designed to serve Londoners vegetarian food in style.
Featuring exposed brickwork and piping, living plant walls and graphic tiling, the 120-cover restaurant also has a 10-seater private dining area as well as a garden room located just behind the Tate Modern Museum. As with its other restaurants, tibits Bankside operates a pay by weight system – £2.50 per 100g at lunchtime and £2.80 per 100g at dinner – allowing customers to help themselves to as much or as little as they like.
There are over 40 homemade vegetarian and vegan salads, hot dishes, soups and freshly-pressed juices and desserts. They only cook with seasonal, high grade ingredients working with small and local suppliers as much as possible.
Hot dishes change daily, meanwhile other menu items are seasonal, created by development chef Patricia Catalano. They founders pride themselves on using organic, seasonal and local ingredients where possible. Everything on the 'food boat' is freshly homemade, several times a day.
Frei goes on to explain how tibits is all about offering that healthier lifestyle choice for diners. "There's a lot of passion behind tibits," he says. "We don't want to convert anyone to become a vegetarian, we just want to offer that option to our customers. It's a lifestyle choice. In fact, the majority of our guests aren't vegetarians. They just like our food because it is good, tasty, quick and fresh. It just happens to be vegetarian."
The concept sticks to its philosophy no matter what, and leads by example. Its four key values are – joy of living, progressiveness, trust and time.
Frei says the brand is also about trying new food combinations and creating new trends. "We want to find new raw materials. We're currently putting samphire and seawood to good use in lots of new dishes including our Spelt Risotto Marinara and Asian Samphire Salad. The samphire is rare to see and is fresh from the Portuguese coast."
Customers can also choose from a number of traditional and homeade inspired cocktails such as Pimm's and a Malibu Vanilla Matcha (Malibu, vanilla matcha, honey, syrup and lime), which start from £6.
Frei identifies takeaway as a growth opportunity for the business. "It's all about being accessible," he says. "People want the flexibility of when they eat and where. Tibits offers both of these." He also identifies recruitment as an opportunity – to be able to develop and nurture young people coming into our industry.
When asked about expansion plans, he explains: "We have a lot of fans who have bought into the brand. We are receiving a lot of requests from the likes of Brighton, Bath and Manchester. We don't want to grow too fast, but we do want to grow sustainably. If the right location comes up, then who knows. We are currently in talks with Germany, so watch this space!"