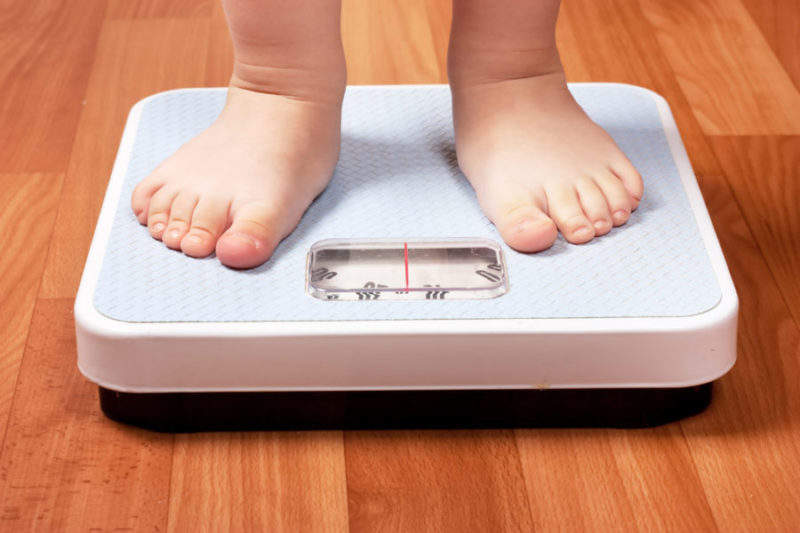 The UK's obesity levels represent the highest in Western Europe, according to the Organisation for Economic Co-Operation and Development (OECD). Verdict Foodservice asks industry experts whether we could be doing more to combat the issue of obesity following the latest figures.
The organisation's annual report (November 2017) stated that 26.9% of the UK population had a body mass index (BMI) of 30 and above, indicating obesity.
Recently, the number of severely obese children between the ages of 10 and 11 in primary school nearly doubled the number of those in reception. The Local Government Association (LGA) published figures showing over 22,000 obese children in England and Wales, and the OECD revealed that a larger proportion of 11-year-olds are obese in the UK, compared to the US.
Wan Mak, Sodexo UK & Ireland head of dietetics and nutrition
"I would say that everyone, from food manufacturers, food business operators through to the end consumer must take a share of the responsibility. For Sodexo, it's about sourcing the right ingredients as well as providing and informing the consumer of healthy choices, but the ultimate decision will lie with the consumer.
"Sodexo has been active in promoting healthy choices for many years. We aim to offer varied and balanced food options with reduced levels of salt, fat and sugar. We work with our clients across all business sectors whether that be in schools, universities, workplace settings or hospitals. It's particularly important to engage with children on nutrition and the origins of food at an early age to ensure long-term healthy habits.
"Education, particularly at a young age, is key to engaging and maintaining long-term interest in food and nutrition. Children are now getting more information relating to where their food comes from, nutrition and the benefits of a balanced diet but it's not embedded in a formal programme.
"We look to tackle the issue in many ways, from working with our supply chain, reformulating recipes as well as working with organisations such as Public Health England (PHE) on initiatives around the reduction of salt, sugar, fat and calories. In 2011, Sodexo was the founding partner of the UK Department of Health's Public Health Responsibility Deal, signing up to pledges such as removal of artificial trans fats, calorie reduction, promotion of fruit and vegetables, reduction of saturated fat, healthier staff restaurants [and] physical activity in the work place."
Joel Burgess, founder and CEO of foodservice tech provider Nutrifix
"Healthy eating when on the go is difficult. Even if you have the best intentions of eating healthily, high-street foodservice providers and restaurant meals are often laden with hidden calories – making it all too easy to eat your daily allowance in one meal. This contributes to the problem of obesity. Personalised nutrition is key for this problem to be tackled.
"It is clear that foodservice providers need to embrace technology and be transparent with their nutritional information in order to help to reduce the prevalence of obesity. Every person is different, has different BMIs, activity levels and DNA types that contribute to their calorie goal and knowing this is key to staying healthy and losing weight.
"Nutrifix are a new tech start-up aiming to help foodservice providers to be more transparent. We have created an algorithm (the Nutrifix Score) which scores a meal out of 100, based on how close a meal is to hitting a person's goals and how much sugar, fibre and saturated fat content is in a meal. We have high-street vendors such as LEON, Jamie's Italian and Nando's in our app, so customers can look at the menus of these providers and know exactly what items to order.
"Through an upcoming partnership with myDNA, the recommendations will be even more personalised, matching meals to people also according to their DNA. So even if someone has no idea what a calorie is, the score ensures they are making a healthy, informed choice."
Sam Wilbraham, director of oil treatment system FriPura
"It's clear that we consume more food than necessary on a daily basis, but the quality of what we eat is also important when it comes to adopting and sustaining a healthy lifestyle. The worrying facts speak for themselves: overweight and obese boys and girls consume up to 500 calories and 290 calories too many each day respectively. Adults consume up to 300 excess calories daily. Producing or cooking healthier food, reducing food portions and purchasing less calorific foods are all areas which need to be addressed holistically; by changes implemented via foodservice operators, government regulations and initiatives as well as consumer habits.
"The food industry has a duty to serve healthy and safe food. New innovations designed to reduce calories, minimise harmful by-products in the food as well as decrease running costs, are leading the way. A major consideration for restaurateurs and chains pertains to the type and quality of oil that they choose to use in their deep fat fryers, as it's key to preparing healthier food. In this case, tech products such as an oil tester (to ascertain how good the oil is and if it needs changing) or a top quality oil treatment device (which can help reduce calories, fat, grease and toxins) are practical steps worth investing in."
Paul Guy, Aramark Northern Europe head of marketing and communications
"With the increase in obesity and poorer health outcomes, we believe we have a duty of care to help educate and inform those we serve on nutrition and food. Sustainable, locally produced, good quality, fresh – that is what our food is about. We understand that a healthy workforce is happier and more productive and our aim is to support them in this goal.
"As a leading provider of services in the workplace, in hospitals and in educational institutions, Aramark has its finger on the nation's pulse when it comes to food. Not only do people want to know that it is healthy, but they want to know the provenance of the food they are eating. We put a strong emphasis on sourcing local produce that is in season. Our foodservices division is committed to increasing the range of healthy options across all of our restaurants and we encourage healthy eating through marketing, promotions and awareness campaigns.
"We have created, through our dedicated dietetic and culinary teams, standard and healthcare menus which meet the individual needs of all our customers. Our menus have been analysed as per best practice guidelines. We offer 'healthy for life' options on all our menus that are linked to Nutritics and offer calorie count across our estate.
"We also recently announced a new partnership with the Jamie Oliver Restaurant Group which will see the two companies work together on an exclusive basis to enhance foodservices in workplaces across five countries, including the United Kingdom.
"With this partnership we have an opportunity to set the agenda for innovative culinary development in the foodservices sector and to revolutionise productivity and health in workplaces throughout the United Kingdom."
Richard Duplock, YAZOO marketing manager at FrieslandCampina
"The ongoing sugar debate has been taking hold of the headlines for the past year, and with new Public Health England (PHE) recommended guidelines, the childhood obesity crisis has been at the forefront. With this in mind children's lunchboxes are evolving, parents are becoming more aware than ever before of what their children are eating. Likewise, schools are closely monitoring what is being consumed by pupils during school hours.
"Sugar is a concern that affects all food and drinks manufacturers. It's absolutely right that flavoured milk brands should have a reduced or no added sugar variant within their range to offer consumers the choice. Even more so with the introduction of the recent sugar levy and new PHE targets set for juice and milk drink companies.
"That's why we offer Yazoo No Added Sugar. It provides a great opportunity for retailers and for parents [as] it presents them with a choice when buying products for their children's lunchboxes.
"Parents are telling us that it can be a struggle to get children to drink milk, and Yazoo No Added Sugar is a great way from them to get the goodness of milk including protein and calcium, which are needed to maintain bones and teeth into their children's diets. We know that drinks with a high sugar content is also a concern for parents, but Yazoo No Added Sugar has no more sugar than a glass of semi-skimmed milk and contains no artificial sweeteners."
Initiatives to reduce obesity: what should be done?
"Just as there are many causes of obesity, we need multiple approaches to tackling it."
The UK government has suggested measures including a ban on cartoon/fictional characters promoting unhealthy food and a 9pm watershed for the advertisement of junk food to reduce levels of childhood obesity.
PHE, the Department of Health and Social Care agency, recently challenged the foodservice industry to reduce calories in its food by 20% by 2024.
Dr Alison Tedstone, chief nutritionist at PHE, said: "Tackling childhood obesity is everyone's business. Foodservice companies have a large influence over what we eat and drink and consumer research tells us people expect action from the industry.
"This is an opportunity for everyone to seize – retailers, manufacturers and the out of home sector can step up and deliver what consumers want."
Following this, global fast food chain KFC announced its plan to take on-board the 20% calorie reduction target for its UK menus by 2025. The fried chicken chain aims to provide lunch and dinner options for under 600 calories by 2021, which adheres to PHE's tip for an intake of 400 calories for breakfast and 600 for lunch and dinner.
PHE also announced its sugar reduction programme to encourage foodservice sectors to reduce sugar levels in foods that children consume by 20% by 2020.
PHE explained its calorie limit introduction in a statement, which said: "When it comes to tackling the obesity crisis, change won't happen overnight – it will take the efforts of many and a range of initiatives until we really see improvements. Just as there are many causes of obesity, we need multiple approaches to tackling it.
"We know through our National Diet and Nutrition Survey (NDNS) that our nation's diet is not what it should be. Children are consuming around three times more sugar than needed and only a quarter of adults achieve their 5 A Day. Around a quarter of adults' calories come from food eaten outside the home.
"That's why we're working with the food and drink industry to improve the products we all buy. Our work with industry initially focused on reducing sugar – now that's underway, we're extending our work to reduce the calories people consume overall.
"At its core, consuming more calories than necessary is what drives weight gain. Since last summer, we've been looking at the evidence behind children's calorie consumption and have now published this with further details on our calorie reduction programme."