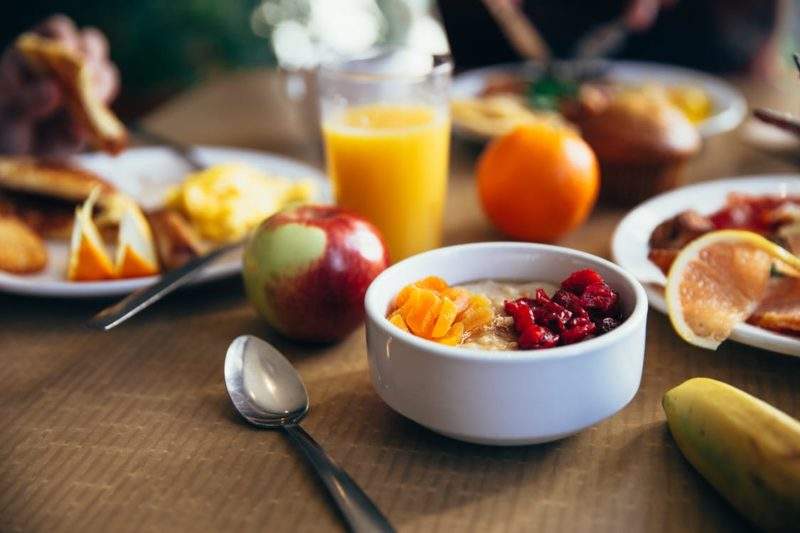 Breakfast, it's said, is the most important meal of the day, however busy schedules and rushed mornings can make consumers less likely to worry about healthy offerings and more about fast service. Some restaurant chains, however, offer both in the form of healthy fast food breakfast, from low calorie choices and egg whites to smoothie bowls.
According to GlobalData research, 53% of global consumers like to indulge when eating out-of-home. While more traditional fast casual chains don't tend to be perceived as having healthy fast food breakfast, these chains are attempting to cater to consumers.
Morgane Richert, senior foodservice analyst at GlobalData said: "While fast casual chains also include the more 'indulgent' breakfast options, like egg and bacon bagels or sausage and egg muffins, they also typically offer a wide range of items that are genuinely perceived as healthy by consumers – like porridge and granola & acai pots or poached egg and smoked salmon pots. These fast casual operators therefore have the advantage of being appealing to both indulgence-seeking and health-seeing consumers."
Here are five healthy fast food breakfast providers currently out there.
McDonald's – protein filled Egg McMuffin's
This global fast food giant wouldn't usually be a go-to for healthy breakfast offerings, however McDonald's has been watching its calorie servings this year.  Low-calorie breakfast items (400kcal or under) available on the menu, include the Egg McMuffin, which avoids meat and contains 17g of protein, 12g of fat and 29g of carbs. McDonald's US egg white delight contains 280 calories and more than half the protein of an egg is found in the egg white.
LEON – breakfast that benefits the gut
The naturally fast food chain offers a vast range of healthy breakfast choices designed to promote  good gut bacteria for digestion and weight regulation. Leon is big on offerings that are 'good for your gut', from muffins to full English pots, a few options include porridge with banana and cinnamon, porridge with blueberries, honey and toasted seeds, yoghurt sundae's, truffle mushroom poached egg pot and the smashed avocado and halloumi muffin.
The chain recently opened its first US location in Washington D.C. this month.
Jamba Juice – vitamin-filled smoothie bowls
According to the Juice It Up franchise, the juice and smoothie bar market is worth $2.2bn nationwide. Market research company Technavio states that the smoothie industry in particular is expected to grow by at least 8% by 2020. Smoothies couldn't be a better healthy, on-the-go offering and US-based Jamba Juice's smoothie bowls provide nutritious value. The nutty almond butter bowl contains mono-unsaturated fats, 10g of protein and two servings of fruit and Jamba's peachy green goodness bowl also features two servings of fruit, as well as 1.5 servings of vegetables, vitamin K, 210% of the recommended vitamin C and a 240% value of vitamin A.
Jamba Juice also offers freshly blended whole fruit and vegetable smoothies, cold-pressed shots, and meal replacements at more than 800 locations worldwide.
Panera Bread  – move over bacon sandwiches
US-based bakery-café chain Panera offers several healthy breakfast choices other than the typical bacon sandwich. The fast casual chain's Mediterranean veggie sandwich includes piquant peppers, feta cheese, cucumbers, lettuce, tomatoes, onions, and cilantro-jalapeno hummus on thin-sliced tomato basil bread. NBC News claims that swapping the cheese for avocado and bread for sourdough reduces the sodium and increases the fibre intake of the sandwich.
Panera's avocado, egg white and spinach 'power' sandwich also provides nutritious value. The chain offers more than one egg white breakfast choice with its egg white bowl with roasted turkey.
Pret – popular breakfast pots
The UK-based offers a wide range of healthy bowls and yoghurts. The chain's sunshine bowl is a blend of mango, banana, coconut milk, turmeric, gluten-free granola, blueberries and coconut chips, although Pret is most popular for its breakfast pots, like honey granola and five berry. At 370 calories, the Independent listed the Southwestern breakfast hot wrap as the chain's healthiest breakfast item, prioritising whole food ingredients and protein.