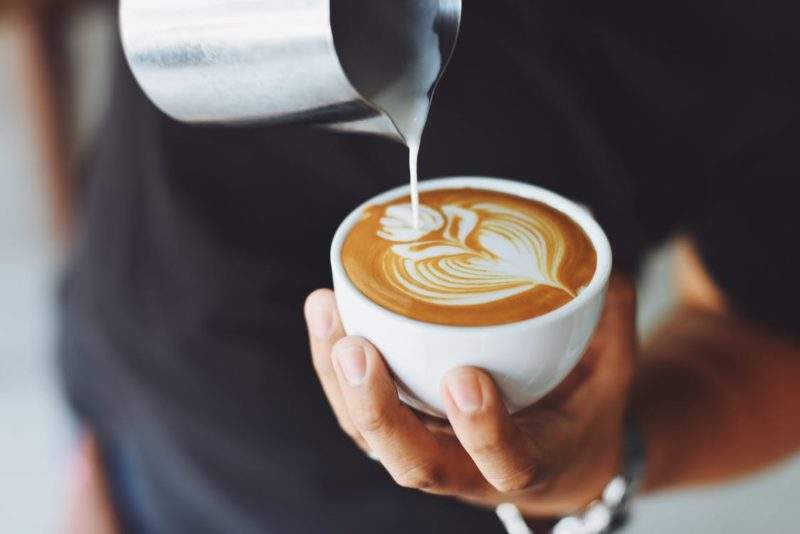 Future economic growth is expected to be robust in Indonesia. Despite infrastructural issues throttling growth in the country, the overall forecast sees Indonesia nonetheless growing over the coming years, with The Economist Intelligence Unit forecasting average growth of 5.1% a year between 2018 and 2022. Despite growing inequality, the middle class has continued to grow, pushing growth in foodservice.
While the country needs to support the growth of higher income industries, it also needs to improve access to education, which has been another area where the country is struggling to deliver. The government plans to deliver a large number of infrastructure projects over the next five years, including major railway, road and power plant projects. This should help to keep the momentum on urbanization, which has been a major driver of growth in foodservice over the last two decades.
Profit sector summary
Profit sector growth, while fairly strong when measured in IDR, has fallen since 2013 when measured in USD. This is largely due to economic difficulties brought on by falling commodity prices, as well as the slowdown of China's economy. However, when measured in transactions, it is clear that most channels in Indonesia still saw levels of footfall rise over this period. Until 2021, this growth is expected to hold steady in most channels. Most channels have also seen outlet growth, albeit at a slower rate.
The notable exception is QSR, which has struggled to increase its outlet footprint. This can be viewed as a result of the need for improved infrastructure. However, it is also reflective of consumers becoming increasingly concerned with the quality and healthiness of the food they eat. FSR is expected to continue dominating the market and is also forecast to see value growth at the fastest rate in the profit sector.
Quick service restaurants summary
In 2016, QSR represented 5.8% of profit sector sales. Although growth is expected at a CAGR of 4.9% until 2021, this will mostly reflect rising prices and inflation, with increases in average transaction prices accounting for most of the value growth. Meanwhile, growth in transactions and outlets will remain subdued over the period.
The market incumbents include large international operators such as KFC and McDonald's . However, there are also a number of local and regional operators, such as HokBen and Es Teler 77. These chains continue to put pressure on the market leaders, often benefitting from a greater focus on, and understanding of, the local market, allowing them to be reactive to the demands of their consumers.
Indonesia sees a fairly high number of consumers visiting QSR for the same reasons they might an FSR, albeit at a lower price point, with family meals quite popular. Unsurprisingly, QSR's core benefit of convenience chimes better in urban areas, where the majority of fast food outlets can be found. Interestingly, females were more likely to report eating recently at QSR, compared to the majority of other channels, where male consumers were more dominant.
As is common throughout the region, chicken is the dominant protein type, being fairly cheap and with many Indonesians abstaining from pork. Visits to QSR were often driven by brand familiarity, as well as children's 'pester power'. With fast food often linked to poor hygiene and quality, brands were often preferred, being viewed as more reputable when compared to local independents.
Growth is expected to remain steady to 2021. However, the channel will continue to struggle in comparison to FSR, especially if infrastructural issues continue to hamper the growth of urban areas and especially new mall spaces, where many fast food establishments are based.
Full service restaurants summary
FSR is Indonesia's largest foodservice profit sector channel by revenue, generating sales of IDR 380.7 trillion in 2016 or 60.5% of overall sales in the sector. Transactions are driving this, with growth in the number of transactions forecast to continue at a CAGR of 3.6% until 2021. This is the fastest growth in footfall of any profit sector channel, once again demonstrating the advantage the channel has in the market.
The channel is led by Yum! Brands' Pizza Hut. However, the remaining four operators in the top 5 FSR chains are local or regional players. In 2016, these five leading players accounted for just 1.9% of the market, leaving space for expansion and further consolidation.
Affluent consumer segments over-trade in FSR, with the channel often aimed at offering a more refined and as a result, expensive, experience when compared to channels such as coffee & tea shops or QSR. This more traditional, full service take on foodservice is likely to benefit from new areas of growth such as tourism and MICE industries. It is also more likely to succeed in rural areas, with urban areas struggling to grow due to poor infrastructure, making commutes difficult and slowing city expansion.
Evenings and weekends are the most popular times to visit, often with family. Surveyed FSR consumers were also notably more likely to report feeling concerned with the healthiness of their food, reflecting both the growing interest in health & wellness, but also the limited availability of healthy options in other channels.
During 2016-2021, FSR is expected to enjoy the fastest growth of all profit sector channels, at a CAGR of 5.6%. It is also expected that, in response to the rise of enhanced QSR concepts, growth will be focused on more streamlined, casual formats, especially in urban areas.
Coffee and tea shops summary
Despite a surge in interest in higher end coffee shops over the last 15 years, spurred on by the entrance of Starbucks into the market in 2002, the channel remains fairly small. In 2016, coffee and tea shops generated sales of IDR 5.2 trillion, or just under 1% of overall profit sector revenue However, the channel is expected to see transaction numbers rise at a CAGR of 1.6%, compared to 1.0% in QSR.
Starbucks commanded an impressive 29.6% share of the coffee and tea shop market in 2016. There are also a number of local and regional players operating in the channel, including J.CO Donuts & Coffee and Excelso Coffee. Along with The Coffee Bean and Tea Leaf and Dunkin' Donuts, the top 5 players have a combined market share of 66.8%, making coffee & tea shops one of the most consolidated channels in Indonesia.
The channel proved to have a broad appeal, with influential consumer segments such as frugal convenience seekers and time-poor experimenters having a lower share of transactions. However, by and large, these affluent and busy consumers continue to over-trade in transactions in the channel.
Following on from the example of Starbucks and other international brands, bread and other baked goods are a dominant product category in the channel, while coffee, tea and juice make up the majority of drink sales. However, as is fairly common in Asia, many operators also offer more substantial dishes for consumers looking for a traditional sit-down meals, with rice and noodle dishes quite common.
As in QSR, value was a key driver of decision-making in the channel. Atmosphere was another critical factor when consumers were picking which outlet to visit. Value growth is expected to continue over the next five years, with sales forecast to reach IDR 6.2 trillion by 2021.
https://consumer.globaldata.com/Analysis/details/indonesia—the-future-of-foodservice-to-2021