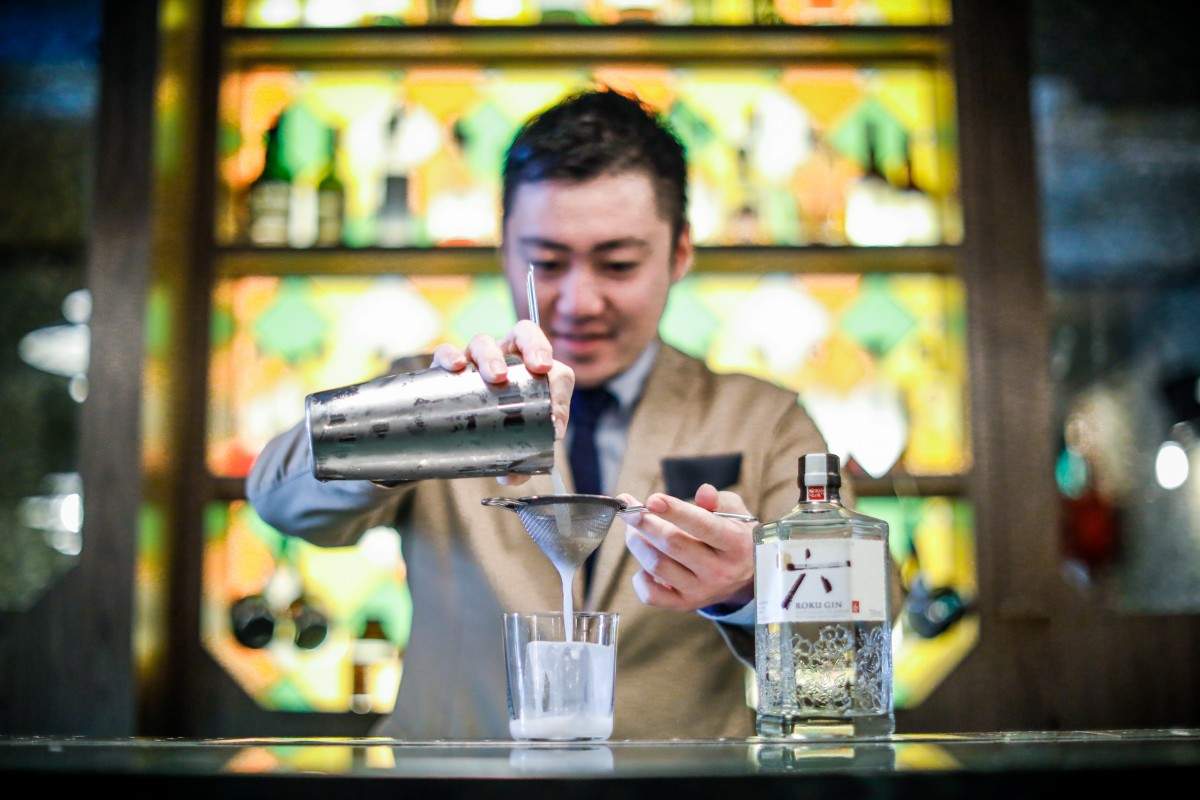 When we think of whiskey, most minds turn to the UK. Specifically, Scotland and Ireland. The tradition of Scotch whiskey dates back to the late 15th Century, and perhaps even earlier. In Ireland, records show whiskey distillation was taking place in the 12th Century.
Both countries are widely regarded as the masters of whiskey distillation.
From there, the process of whiskey distillation has spread further, first to the UK and then beyond.
However, one of the latest countries jumping on the whiskey trend is Japan. Despite Japanese whiskey being less than a century old, it is making serious waves in the alcohol industry.
Commercial whiskey distillation in Japan began in 1924. After finding success with importing European liquor Shinjiro Torii founded the first commercial whiskey distillery in Japan.
The Yamazaki distillery still operates to this day. It was placed in the Kyoto suburb of Yamazaki for the area's well-known excellent water. Torii hired 30-year-old Masataka Taketsuru to actually create the whiskey.
Taketsuru studied at the University Of Glasgow and had completed an apprenticeship at Longmorn distillery in Strathspey, Scotland, where he learned to distil whiskey.
The Japanese whiskey Taketsuru and Torii created was a huge success.
Torii eventually renamed his company Suntory, while Taketsuru created his own company which eventually came to be known as Nikka.
Nowadays, Nikka and Suntory are two of the biggest drinks brands in Japan. Both produce a range of Japanese whiskies as well as other popular spirits.
Despite their popularity domestically, it wasn't until 2001 when Japanese whiskies started to make waves internationally.
In that year, Nikka's 10-year Yoichi single malt won Best of the Best at Whisky Magazine's awards. In the intervening years, some of the snobbery around Japanese-made Scotch whiskies started to dissipate.
Now Nikka and Suntory whiskies have won plenty of awards and they often out-perform their Scottish counterparts in blind taste tests.
However, as Japanese whiskies start to become more established in the drinks market, that gives their creators a bit more leeway to branch out into other avenues too.
Japanese gin
The story of gin's growing popularity in Japan is almost an exact recreation of the modern gin craze in the UK.
In both cases, a prominent whiskey business, Number One Drinks in Japan and William Grant And Sons in the UK, having found success with whiskey distillation decided to branch out a little further.
The result in Japan was Ki No Bi from the Kyoto Distillery. Like traditional Western gins, Ki No Bi is distilled with distinctive local botanicals. These include orris root, hinoki (cypress), various citrus fruits, and kinome (Japanese pepper leaf).
The Japan Times reported that the Kyoto Distillery was on track to create 60,000 bottles of their gin in their first year of business, back in 2016. By 2017, Ki No Bi gin was winning major awards.
It wasn't long before the big drinks players started to pay attention. Suntory purchased London gin distillery Sipsmith in 2016, and by 2017 it had launched its own Roku gin.
Roku is actually the second Suntory gin, after it released Hermes gin in 1936. Unlike Hermes though, Roku is becoming a global phenomenon.
The height of Japanese gin
In terms of taste, Suntory's gin really does stand out as the pinnacle of Japanese gin.
The name of the drink, Roku, is the Japanese word for the number six. Likewise, the bottle is hexagonal, and decorated with etched cherry blossoms.
For gin collectors, the bottle certainly makes an attractive addition to any drinks cabinet.
The interest in the number six is because the gin itself is distilled with six authentic Japanese botanicals: cherry blossom, cherry leaves, green tea (sencha), refined green tea (gyokuro), Japanese pepper and yuzu (a citrus fruit found in parts of east Asia).
There are also more traditional gin botanicals such as juniper, orange peel, lemon peel, coriander and cinnamon.
The joy of craft gin is that the distillation process allows craft producers to infuse their gins with local tastes and flavours. This means that each craft gin tells a unique story.
Roku's story is boldly Japanese, completely unique, and very different to traditional Western gins.
The nose of Roku is buttery and warm, but the taste is earthy and floral. There's a sweet, light tea sensibility that comes through without losing the distinctive gin taste. The finish of Roku is actually sweet and a little peppery.
As it stands, Roku definitely does seem to set the benchmark for Japanese gins. It is both distinctly gin-like and brazenly Japanese. The result is a gin which other Japanese distillers should definitely be aspiring towards.
Craft spirits spurring excitement in alcohol trends
There has been a renewed interest in Japanese spirits since critic Jim Murray's Whiskey Bible 2015 named Yamazaki Single Malt Sherry Cask 2013 whiskey the World Whisky of the Year.
As a result sales of Japanese whiskey skyrocketed. In the US consumption increased 802% between 2011 and 2015.
The gin trend makes sense for whiskey distillers watching their bottom line. As gin doesn't have to age in barrels for years, it can be an easy way to top up earnings.
At the moment, there's a shortage of Japanese whiskey due to its immense popularity in 2015, so making gins is an increasingly wise strategy.
Charles Sissens, associate consumer analyst at GlobalData told Verdict: "As the craft movement in the West continues to prosper, the drinks market in Asia is booming. For many drinkers in the West, the pursuit to go beyond conventional boundaries is complex, thus consumers seek foreign offerings which allow for the spirit of adventure to continue.
"Unfamiliar production methods and ingredients transport the drinker to a whole new location – something that is increasingly popular to whiskey connoisseurs. It should be noted that there are two powerful players leading the way; Nikka and Suntory.
"Both distilleries target the young and experimental – taking inspration from Scottish and Irish methods and constantly innovating."
However, according to Sissens just as there is Western interest in Japanese alcohols, there is also Japanese interest in Western brands: "As these foreign offerings make their way here, exports of Scotch are growing massively in the Far East. Indeed, Craft Beer Clan Scotland, have signed a number of deals with Japanese importers allowing 20 craft distilleries to export Despite major global players, the craft industry spurs excitement both among local importers and consumers."
The other side of the cultural exchange
Kanpai is a London-based company which claims to be the UK's first sake brewery. It opened its doors in February 2017.
Sake is a traditional Japanese alcohol. It is a rice wine, but brewed similarly to Western beers. The finished drink is generally much more alcoholic than most Western wines, but is often diluted. Sake is often consumed before or during a meal.
According to Kanpai spokeswoman, Lucy Wilson, Kanpai is proving popular with British consumers: "The response to our sake has been fantastic. The sake scene is growing in London.
"And we take a craft-brewing inspired approach to our sake – making fresh and new batches – this appeals to craft beer drinkers and curious foodies." However, just as Japanese gins and whiskies have taken on their own unique shapes, Kanpai have had to adapt sake for a Western palette: "In our experience, Japanese drinks offer an amazingly huge and diverse range and often have many added experimental flavours. We have also found Japanese drinks to often be a lot sweeter than we have here.
"That's why our sake is purposefully drier to appeal to palettes here and stand up to our spicy and flavoursome dishes we enjoy." Sissens added that it may not be long before sake becomes a staple drink in the West: "Japanese sakes are becoming the popular import, especially here in the UK.
"This is mostly due to more experienced spirit drinkers (such as those who purchase craft offerings) making the conscious decision to be more adventurous and seek traditional spirits from abroad."
As the world gets smaller, no doubt alcohol drinkers will see more of this cross-cultural exchange. What will make Japanese drinks stand out is creating a unique taste and heritage of their own.
Related feature on the Verdict site