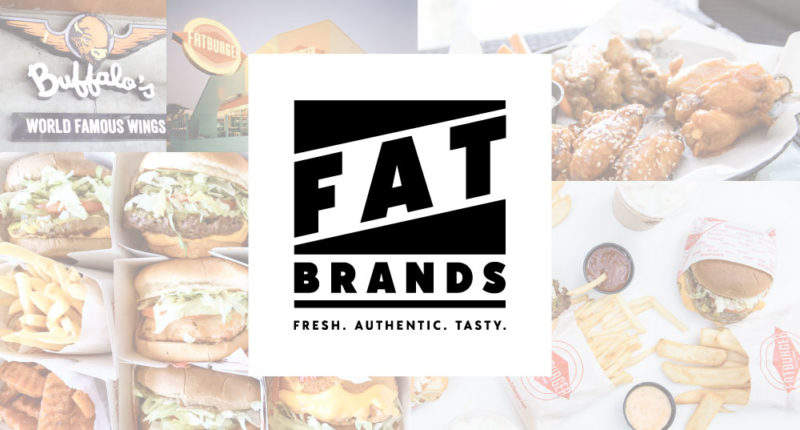 Some of the big boys in our industry have been busy announcing expansion plans over the last few weeks. Here's a round up of a few of them…
Bad Daddy's Burger Bar brings craft burgers & local brews to Smyrna
Good Times Restaurants Inc has announced the opening of its 29th Bad Daddy's Burger Bar restaurant located at the Jonquil Shopping Center in Smyrna, Georgia.
Boyd Hoback, the company's president and CEO, said: "We love the friendly people of Georgia and are thrilled to be part of the Smyrna community. We experienced such a warm welcome at our first Georgia location in Chamblee and Smyrna has been a repeat of that with both restaurants exceeding our expectations."
The company has two more Bad Daddy's Georgia locations under construction at Roswell Marketplace and North Decatur Square with planned openings in the fall of 2018."
Bad Daddy's Burger Bar is a full service, upscale, "small box" restaurant concept featuring a chef driven menu of gourmet signature burgers, chopped salads, appetizers and sandwiches with a full bar and a focus on a selection of craft microbrew beers in a high energy atmosphere that appeals to a broad consumer base.
Bottle & Bond Kitchen and Bar officially opens at the Bardstown Bourbon Company
The Bardstown Bourbon Company, the largest new distillery in America, has unveiled the opening of Bottle & Bond Kitchen and Bar, the first full-service Kentucky Bourbon Trail restaurant and bar in a distillery.
Located on 100 acres of active farmland inside one of the world's most modern and technically advanced whiskey distilleries, Bottle & Bond's scratch kitchen combines seasonal and local ingredients. Dishes include comfort food, salads, and farm fresh meats and cheeses along with a craft cocktail program, one-of-a-kind whiskey and vintage spirits library, curated wine collection, and a selection of local draft beers.
The company assembled a highly experienced food and beverage team, led by John Donnelly, BBCo's executive director of food & beverage. Most recently, JD was the director of new restaurant openings for the Matchbox Food Group, where he was responsible for opening 15 restaurants, developing a culture of hospitality, and ensuring the highest quality experience for guests.
"We practice refined simplicity," said Donnelly. "Our dishes are simple, yet exceptional and made with the finest ingredients sourced from the highest quality vendors. At the end of the day, our number one job is to ensure that each and every guest returns to Bottle & Bond."
FAT Brands announces expansion of Fatburger and Buffalo's Express across Indonesia
FAT Brands Inc, parent company of Fatburger, The Last Great Hamburger Stand, and Buffalo's Express, has announced that the company has signed a new development international agreement with existing partner PT Global Food Indonesia which will see at least five co-branded Fatburger and Buffalo's Express restaurants open in Bali and Jakarta.
"We've loved every aspect of growing in the Indonesia marketplace. Fatburger and Buffalo's Express are thriving members of their respective communities, and we can only continue to grow on this strong foundation," said Andy Wiederhorn, CEO of FAT Brands. "What sets apart our co-branded Fatburger locations is their appeal to every member of a family or dining party. We truly have something for everyone."
To date, the burger and chicken brands have over 200 locations open or under construction in 32 different countries with recent openings in Southern California, Japan and Canada.
Local entrepreneur brings Dickey's Barbecue Pit to Las Vegas
Local Dickey's Barbecue Pit franchisee, Ed Ciampa, plans to open his first Dickey's location in Meadows Mall in Las Vegas this Summer.
Though he is new to the Dickey's family, Ed has over 30 years of franchising experience that he brings to the brand.
"At Dickey's Barbecue Pit, we pride ourselves on serving each and every guest authentic, Texas-style barbecue," says Laura Rea Dickey, CEO of Dickey's Barbecue Restaurants, Inc. "With new franchisees such as Ed that have extensive franchising experience, we can continue to grow our brand and more importantly continue serving our guests delicious barbecue."
"After deciding to take on a new restaurant concept, I knew barbecue was the perfect fit for my area because we have so few barbecue options in Las Vegas," says Ed. "From there, Dickey's was the easy answer, they have a great product, great franchisee support and are well known brand across the nation."
Captain D's expands footprint In Tennessee, US
Captain D's, one of the nation's leading fast casual seafood restaurants, announced the opening of its newest franchised location in White House, Tennessee in the US.
Located at 631 TN Highway 76 East, this new restaurant marks the brand's 72nd location in the state and emphasises Captain D's accelerated development plans for Tennessee. The new White House Captain D's is owned by first-time Captain D's franchisee Neil Meraiya, with his business partner Harry Patel managing day-to-day operations.
"There are countless fast casual franchise opportunities available, but when we were introduced to Captain D's in 2014, we were immediately drawn to its unique niche within the industry and impressed by its wide variety of menu offerings," said Meraiya.
"Harry and I look forward to welcoming the White House community into our new restaurant and are confident Captain D's exceptional dining experience will resonate as well with guests as it did with us."
Alain Ducasse to open first chocolate shop in London
Celebrated French chef Alain Ducasse is to open his first chocolate shop in London this October, it was announced yesterday (14 June).
Located at Coal Drops Yard in King's Cross, the shop – as with all Le Chocolat Alain Ducasse – will sell the brand's single-origin and flavoured ganaches, pralinés 'à l'ancienne,' chocolate bars and more.
It comes as Ducasse was named the Craft Guild of Chef's 2018 International Chef of the Year earlier this month (4 June) – the attention to detail in his signature chocolate brand a testament to this.
'Born from the desire to return to the source,' all products sold at Le Chocolat Alain Ducasse 'are made traditionally in Paris,' with the entire process overseen by artisan chocolate maker, Nicolas Berger.
Together, Ducasse and Berger source cocoa beans from around the world before adjusting, adapting, tasting and "fine-tuning them to create chocolates that best express their origins and character."