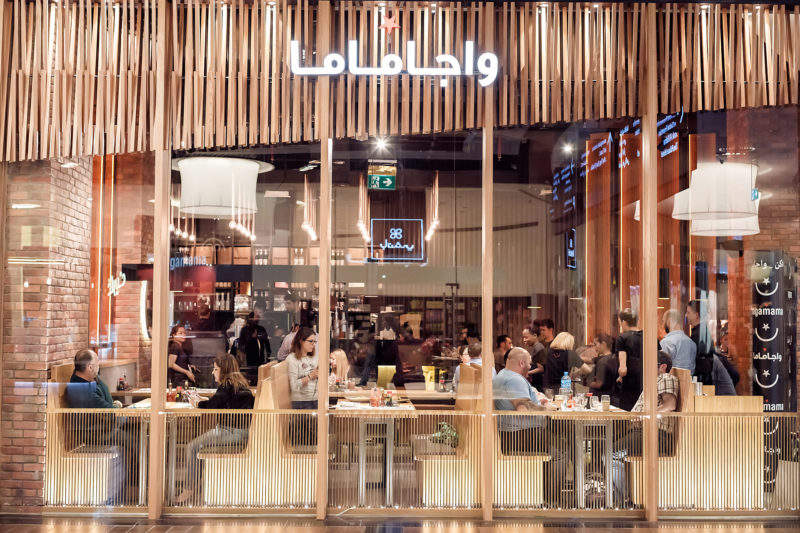 The number of people following a vegan diet continues to rise and is making big foodservice companies sit up and take notice. According to The Vegan Society, some of the big chains on the high street are really tapping into this trend and doing a good job in satisfying consumer demands. Here are its top 10 vegan friendly restaurants along with some firm favourites on the menu.
1. Zizzi
Vegan/non-dairy rustica zucca Vegan/non dairy margherita rustica pizza Vegan/non dairy spaghetti pomodoro Vegan dessert calzone
2. Wagamama
Vegatsu Yas ai samala curry Kare burosu ramen
3. YO! Sushi
Yasai roll Mango ice cream mocha Avocado maki Tofu katsu curry
4. PizzaExpress
Leggera vegan giardiniera Artichoke & spinach risotto Gluten free veneziana
5. Wetherspoons
Five bean chilli Teriyaki noodles Sweet potato, chickpea and spinach curry Quinoa salad
6. Bella Italia
Lenticchie Funghi rigatoni quattro formaggi pizza Risotto funghi
7. Harvester
Stuffed red pepper Aubergine & red lentil tagine Coconut & raspberry rice pudding
8. Toby Carvery
Grilled aubergine stack Portobello mushroom bullseye tart Root vegetable roast
9. Pizza Hut
Epic veggie Virtuous veg Heavenly veg Margherita
10. Subway
The veggie delite sub The veggie patty Roasted garlic bread
Dominika Piasecka, spokeswoman for The Vegan Society, said: "People now closely associate veganism with health, fitness and wellbeing. You can walk into any supermarket and be greeted by a huge range of vegan-friendly products or walk into any restaurant and be presented with an exciting vegan menu. There has never been a better time to be vegan.
"Vegan products are not exclusively for vegans; in fact, they're suitable for most diets and religions, and often constitute a safe food option for all. The Vegan Society's Catering for Everyone campaign is calling for good vegan food on public sector menus every day and offers practical advice to caterers on its website."