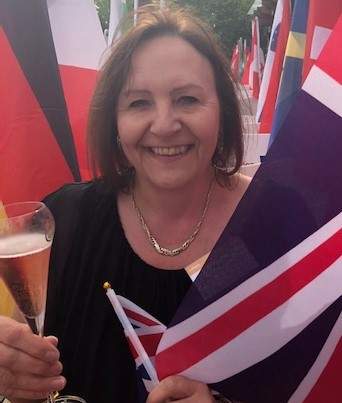 A book on Chinese food inspired by a TUCO study trip has been awarded a world book prize.
The Gourmand World Cookbook Awards has awarded top prize in the World category to a book on Chinese cuisine and culture in an initiative that grew out of a The University Caterers Organisation (TUCO) study tour.
Julie Barker, former TUCO chair and one of the co-hosts of the tour, went to Yantai in China to collect the prize at an awards ceremony.
She says: "I hosted a tour in 2016 to China with a number of TUCO colleagues where we toured the breadth of the country, visiting a number of universities and trendy eateries.
"We studied, ate and looked at a large number of the cuisines across the country of China; there are a lot of regional cuisines.
"We wanted to understand the food culture to enable UK universities to understand how we best can provide services to students in the UK – to try and bring some home comforts into what we provide, and to understand more of what students want, need and would expect.
"We were so inspired by what we saw and learnt that we decided to put our learning points into a book – to be used by members, almost as a toolbox.
"We wanted it to inform their thinking, planning and understanding of Chinese cuisine.
"We also included a number of recipes in the book, which writer Richard McComb put together from the diaries and thoughts of those who took part in the tour.
Barker concludes: "You can imagine how thrilled I was when I was contacted last year to be advised that the book had been shortlisted in the Gourmand World Cookbook Awards."
Bidfood sponsored the publication. Gayle Hunt, national account manager and partner adviser for TUCO, adds: "We were delighted to sponsor the TUCO cookbook and help the talented chefs at UK universities prepare fresh and authentic Chinese dishes.
"The recent Gourmand World Cookbook Award is testament to the hard work that has gone into this fantastic project and we couldn't be more thrilled with its success."
Related feature in Cost Sector Catering
https://secure.viewer.zmags.com/publication/c05981b9#/c05981b9/88