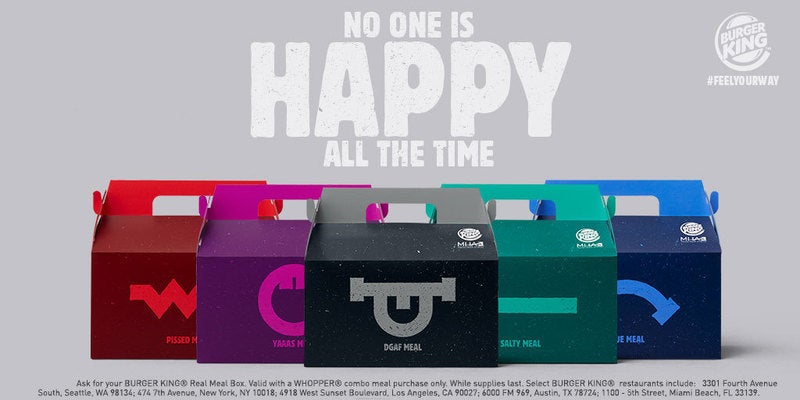 Burger King Restaurants has introduced Real Meal boxes in select cities across the US, featuring five new meal boxes depending on consumers' mood.
The company is allowing customers to choose how they feel, as it says no one is happy all the time.
The new meal boxes can be ordered with the purchase of a Whopper meal, which includes the company's Whopper sandwich, with French fries and a drink.
BK guests can find the limited-edition meals at select restaurants in Austin, Seattle, Miami, Los Angeles and New York City.
"Khalid al-Falih gave his strongest hint yet that exiting the current supply agreement is unlikely to be on the agenda this year."
Burger King chose May to launch the Real Meal boxes as it is the Mental Health Awareness month.
The Burger King brand partnered with Mental Health America on the campaign. The community-based non-profit is dedicated to addressing the needs of those living with mental illness and to promoting the overall mental health of all Americans.
The Burger King brand, which was founded in 1954, is claimed to be the second largest fast food hamburger chain in the world.
The original Home of The Whopper, the Burger King system operates over 17,700 locations in more than 100 countries and US territories.
Independent franchisees own and operate nearly 100% of Burger King restaurants.