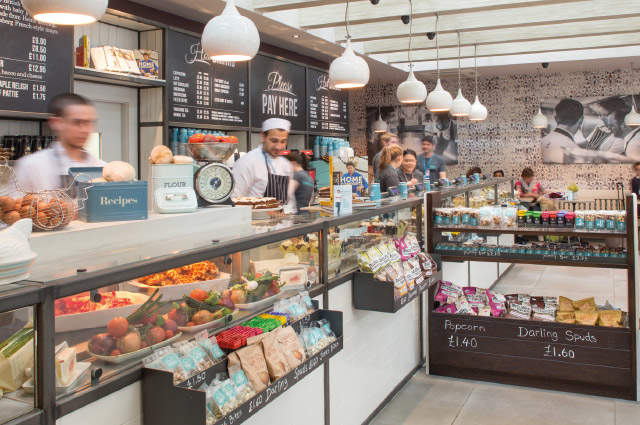 Global food and drink travel operator, SSP Group, announced that profits are up by 33% to £55 million for the six months to 31 March, in its H1 financial results published today (16 May).
While revenue also increased by 12% – from circa £1m in H1 2017 to £1.2m this year – like-for-like sales growth remained pretty constant from +2.9% to +2.8%.
Accounting the earlier timing of Easter for its sales growth, the company also said that "sales in the air sector grew more strongly than in rail – driven by the continued growth in air passenger numbers.
"Looking ahead, with the current level of economic and geopolitical uncertainty, we anticipate like-for-like sales to remain in the region of 2% to 3%."
Despite 'strong performances' in North America and the rest of the world, and an 'encouraging' pipeline of new openings, SSP said it "anticipates on-going inflationary pressure on food and labour costs (in H2 2018).
"However, with our broad range of strategic initiatives, SSP is well placed to mitigate these costs and hence, we expect to see similar trends in operating margin growth to those seen in the first half of the year."
Chief executive Kate Swann added: "SSP has delivered another strong performance in the first half of 2018.
"Operating profit was up 32.6% at constant currency, driven by good like-for-like sales growth, significant new contract openings and further operational improvements.
"We have continued to grow our presence across the world, particularly in North America and Asia, and our new business in India is performing well.
"Looking forward, the second half has started in line with our expectations and while a degree of uncertainty always exists around passenger numbers in the short term, we continue to be well placed to benefit from the structural growth opportunities in our markets and our programme of operational improvements."