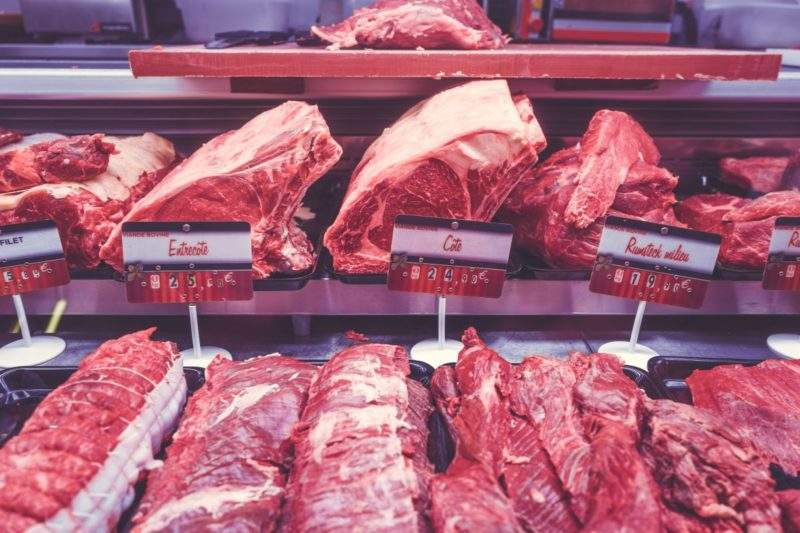 As the UK government consults on a post-Brexit food and farming strategy, campaign group Eating Better has today (19 April) launched a report claiming that consumers need to "eat less and better quality meat and dairy."
Compiled by Eating Better and 52 partnering organisations, including Friends of the Earth, Sustain, World Wide Fund for Nature (WWF) and Compassion in World Farming, 'Principles for Eating Meat and Dairy More Sustainably: the "less and better"' lays out a plan for eating more sustainably.
As well as a guide on assurance and labeling schemes and practical advice to help policy makers, food companies and the public choose better meat and dairy products, the report also calls on the government to "do more" to "encourage and reward" farmers for adopting more sustainable and higher welfare animal farming methods.
It also lists eight principles explaining how meat and dairy consumption impacts the climate, animal welfare, nature, health, worldwide access to food, effectiveness of antibiotics, resource use and waste, and farmers's livelihood.
Speaking to Cost Sector Catering, Eating Better executive director, Sue Dibb, explained: "Industrial livestock production is having a devastating impact on our health, animal welfare and the health of the planet. As people are becoming more conscious about what they eat, a less and better approach to meat and dairy provides a positive way forward.
Accompanying company-funded research which revealed that 44% of Brits are "willing or already committed" to eating less meat, Dibb added that "public sector caterers have an important role to play in helping their customers to eat healthily and more sustainably.
"Eating Better is encouraging caterers to develop 'less and better' menus to provide a greater choice of less meat/ more plant-based dishes that taste great, and to serve smaller portions of 'better meat', e.g. free-range, organic, pasture-reared, locally sourced meat.
"We'd like to see chefs further trained in plant-based cooking and recipe development."
Claiming it "urgently needs the government to play its part," Dibb concluded: "Brexit provides a timely opportunity to put our livestock production and consumption onto a more sustainable footing, and to support and encourage farming practices that benefit animal welfare, the environment and our health."