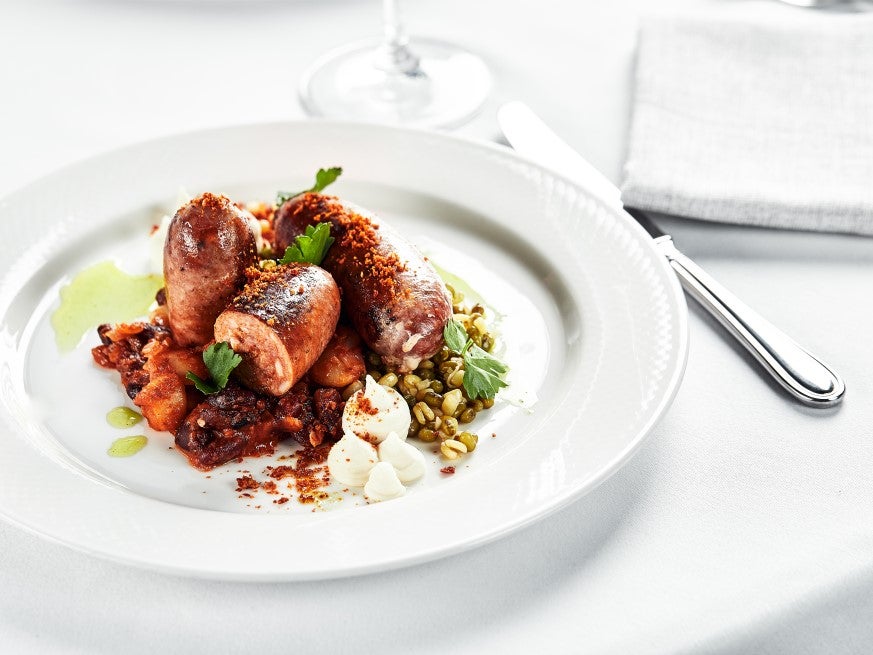 Germany was the largest outbound source market globally in 2020 due to the impact of COVID-19. Many tourism-related organisations will now be looking to attract more German travellers in the 'new normal' to accelerate recovery. Here are a few ways to achieve this:
Luxury offerings need to be marketed
According to GlobalData*, Germany had over a quarter of its respondents earning more than €50,000, in terms of their approximate annual household pre-tax income. This is higher than the likes of Belgium, France and Italy – which are important global source markets in their own right. This higher percentage of German households earning more than €50,000 means that more of the German market may be able to afford luxurious products and services on holiday, which bodes well for upscale destinations and travel companies.
Gastronomy experiences could act as an additional pull factor
30%* of the German market has either 'started' cooking meals from scratch at home or is 'doing this more' due to the pandemic. Cooking more meals from scratch at home will give German consumers a greater appreciation for a range of different cuisines and flavours. This greater appreciation could translate to an increased demand for gastronomy trips.
Marketing gastronomy experiences to German travellers also adds to a destination's cultural product. By trying different local and international food recipes and cuisines, it can take German travellers back in time and add to the historical significance of a place. Over one fifth (22%)** of German travellers typically undertake cultural trips, which means the addition of authentic gastronomy experiences could enhance touristic experiences.
Generate a sense of familiarity
51%* of Germans stated that they are now either 'often' or 'always' influenced by how familiar/trustworthy/risk-free a product/service feels, demonstrating that the need for familiar experiences is substantial. Due to this, countries sharing a similar culture to Germany, such as the Netherlands, Austria and Switzerland, will be at a distinct advantage when attracting German travellers in the 'new normal'.
Although other destinations cannot fully replicate German culture, they can keep on top of other trends to make sure the experience that German tourists are receiving is familiar. 42%* of German respondents said they will continue – or start – to undertake banking transactions online or switch to an online-only bank as a result of the pandemic. These figures highlight increasing demand for digitisation among the German market. Destinations and tourism-related companies competing for German tourists need to now ensure that payments for all tourism-related products and services can be done online. This will increase familiarity for German travellers and create a more seamless experience in the process.
*GlobalData's Q1 2021 Consumer Survey
**GlobalData's Q3 2019 Consumer Survey