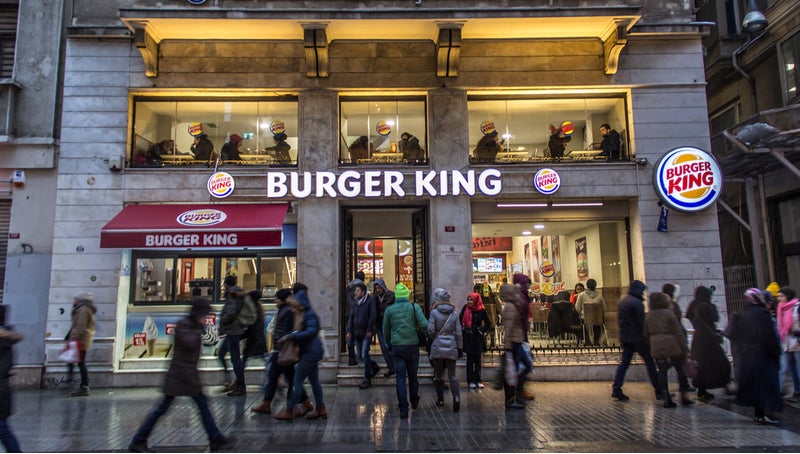 Despite a relatively muted response since its launch, Burger King's Café Coffee subscription service has the potential to be the biggest disrupter to the out-of-home coffee space since McDonald's launched McCafe in the US during 2001.
While its marketing boasts that customers can "enjoy BK Café for a month for the price ($5) of a large cappuccino from Starbucks" the devil is in the detail.
The subscription offer "permits you to receive one small cup of brewed hot coffee at any participating Burger King per day," that means no speciality, iced or frappe coffees.
Despite this, BK's subscription service is still a great deal and, at around 17 cents per coffee, drastically undercuts all other out-of-home coffee offerings. However while pleasing customers these prices are likely to anger franchisees.
Lowering caffeine fix price may raise competition
Franchisees will worry that the subscription service is undervaluing coffee which is traditionally a high margin product. Here they have a point; breakfast is typically the most profitable segment of the day for quick-service restaurants. Combined with other value-driven offers throughout the day, such as 10 chicken nuggets for $1.49 and two for $6 mix or match deals, franchisees will rightfully be asking where they can turn a profit.
However, BK will argue the ability to 'lock-in' regular customers through this service is priceless, especially when the industry has faced years of declining traffic. Consumers simply aren't visiting restaurants as often as they used to.
As such incremental sales will be the defining aspect of the subscription service. The ability to convince subscribers to buy a croissant or French toast sandwich will be the difference between success and failure.
Rather than going after its direct competitor McDonald's, BK has instead targeted Starbucks.
44% of US coffee and tea shop visitors claim 'price' to be the 'most important' factor influencing their purchasing habits. Here Burger King is hoping the subscription service will convince these consumers to 'trade down' their coffee occasions.
An area for improvement is convenience; customers will still face frustrating queues each morning for their coffee. Here is where self-service kiosks could be the difference between a good and great service.
The success and future adoption of similar coffee subscription models will depend on being able to find the right balance between protecting franchisees precious margins and offering a price that will convince customers to remain loyal to just one coffee provider. Although not perfect, Burger King's Café subscription service should worry speciality coffee shops such as Starbucks and, in North America, Tim Hortons.