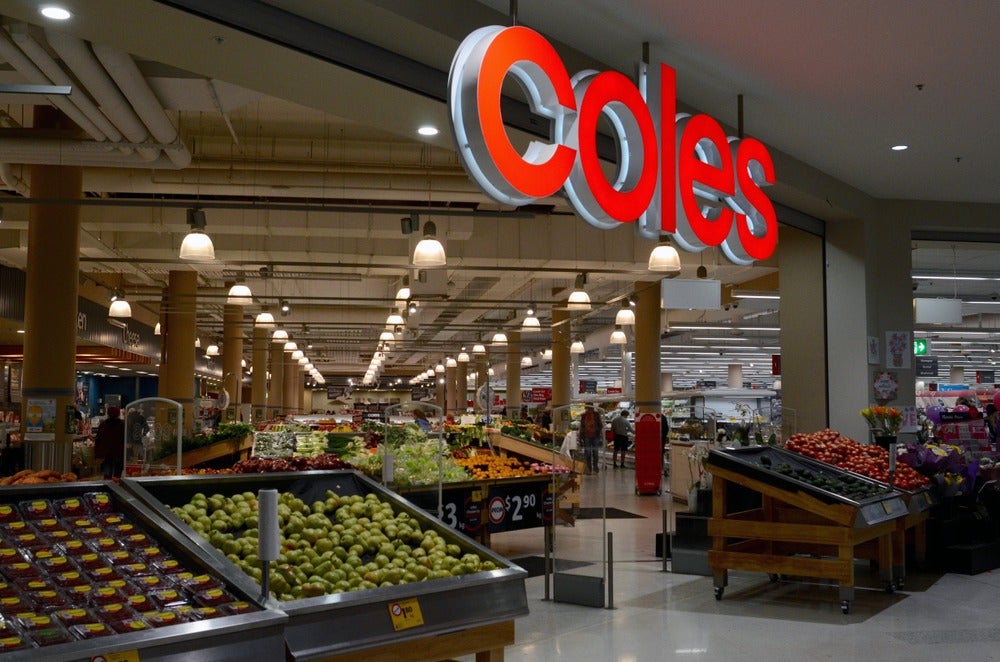 Just days after GlobalData proposed that Australian supermarkets partner with tech giants to stave off the Amazon threat, it was announced that Coles would begin selling its groceries via eBay in what represents a world-first.
The offering is currently a limited one, with a selected range of perishable and non-perishable items for sale and only one delivery option, however, this offering is likely to be expanded throughout the year.
The move is clearly intended to compete more directly with Amazon Australia, which expanded into groceries in October 2018. More significantly, however, the collaboration tackles an arguably bigger adversary – Australians' resistance to purchasing groceries online.
Coles eBay partnership: barriers to success
Currently, the take-up of online grocery shopping in Australia is low, with only 8% of Australian consumers habitually purchase food online, according to GlobalData's 2018 third-quarter Consumer Survey.
The main source of hesitation for shoppers remains concerns over the selection and storage of perishable items as well as delivery waiting times and cost.
For Coles, the online shopper segment is hardly worth fighting for until it expands considerably more, which is where its partnership with eBay comes into play.
By offering its grocery items for sale on the highly popular e-commerce site, Coles potentially expands its visibility to eBay's 11 million unique monthly visitors – consumers who are already accustomed to filling their virtual shopping carts with clothes and electronics and are now only a few clicks away from adding fruit and vegetables as well.
Coles eBay partnership: digital innovation
This is an important first step if Coles is to prove competitive in the Amazon-led online grocery battleground. The next step needs to involve proactively exploring digital innovations that optimise the online grocery shopping experience, whether it is via automated vending machines to retrieve online orders or shelf-scanning robots that can identify and pack the freshest produce.
Coles' partnership with eBay is less about leveraging technological capabilities than it is about expanding online brand presence and promoting online grocery shopping in Australia more generally. As the industry evolves at an exciting pace in Australia, expect to see more collaboration between brick-and-mortar retailers and online companies.