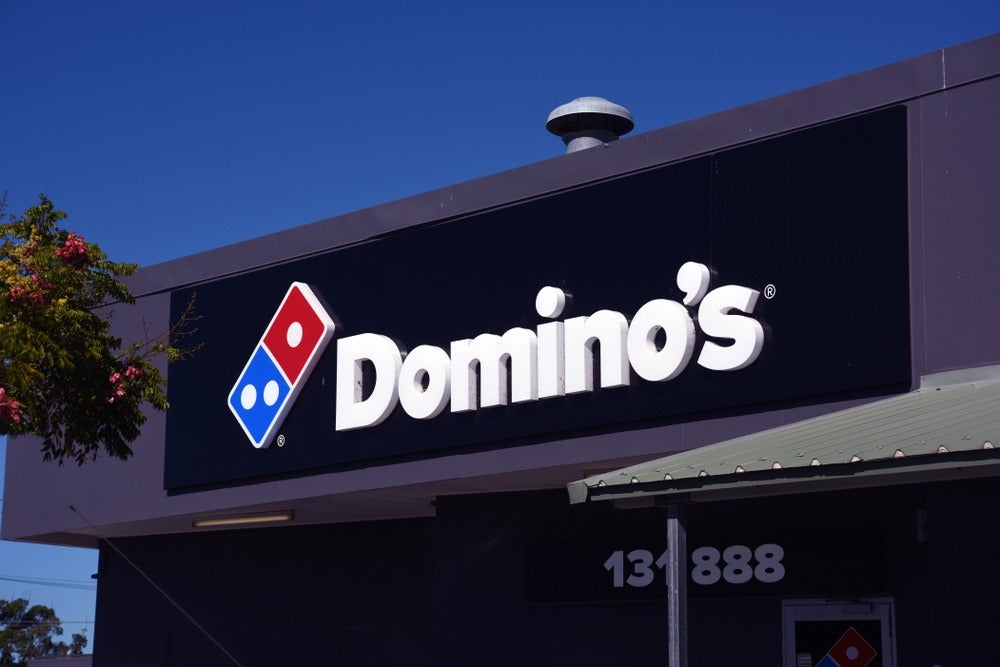 Domino's Pizza has outlined what it described as its "fortressing" US growth plans, which involve adding an additional 2,000 stores over the next seven to eight years, representing total outlet growth of a third.
Domino's growth
The expansion blueprint was announced at the ICR Conference in Orlando, Florida, recently.
However, the restaurant's bullish expansion plan draw worrying parallels with Starbucks' struggles in recent years, where rapid expansion resulted in cannibalisation of store sales due to oversaturation.
In the short term, Domino's is right to think there is sizeable space for expansion.
Papa John's woes
Direct competitor Papa John's has continued to bleed sales following a series of public relations gaffes last year that hit the company's stock and saw its founder step down as chairman.
In its Q3 earnings, Papa John's reported system-wide sales in North America had fallen by 9.8%.
Grubhub trend
Long-term growth in pizza delivery, however, remains questionable as food aggregators, such as GrubHub, allow consumers to access more exotic and 'exciting' cuisine types.
Indeed, GlobalData's annual foodservice survey highlights a notable decline in the number of consumers opting for pizza when ordering a takeaway. During 2017, 9% of takeaway consumers ordered a pizza, down from 18% during 2016.
A desire to fight for every potential pizza sale is partially linked to Domino's franchise model. Domino's primarily cares about the company's top line (revenue) since this is where they take a royalty fee of sales. On the other hand, franchisees are more concerned about the bottom line (profit) which is where their payments are derived from.
By opening additional outlets, Domino's are essentially 'splitting' a city or town's revenue between stores, potentially upsetting franchise holders. The wider foodservice industry is already gripped by franchisee unrest, with McDonald' and Subway restaurant owners have expressed frustration at the current foodservice market climate.
Outlook for 2019
TDn2K, a restaurant industry consultancy, has reported guest counts to have steadily eroded across the US throughout 2018 with comparable traffic falling by 1.9%. Despite this, average guest spending has risen by 2.6%. Although consumers are spending more per visit, they are visiting restaurants less.
This has rocked franchisee confidence, with only 63% of surveyed IRC Conference registrants feeling confident about the US economy, down from 93% during the previous year.
Additionally, any foodservice brand following an aggressive expansion plan is almost certain to run into labour issues, as recruiting and retaining staff has become a widespread headache for restaurant owners as unemployment continues to hit record lows.
While Domino's will point to consistent positive same-store sales throughout 2018 as proof that the market can withstand further expansion, there are enough warnings signs that they should heed the warning by Kona Grill CEO Marcus Jundt that the US restaurant industry is on the verge of a "bloodbath".