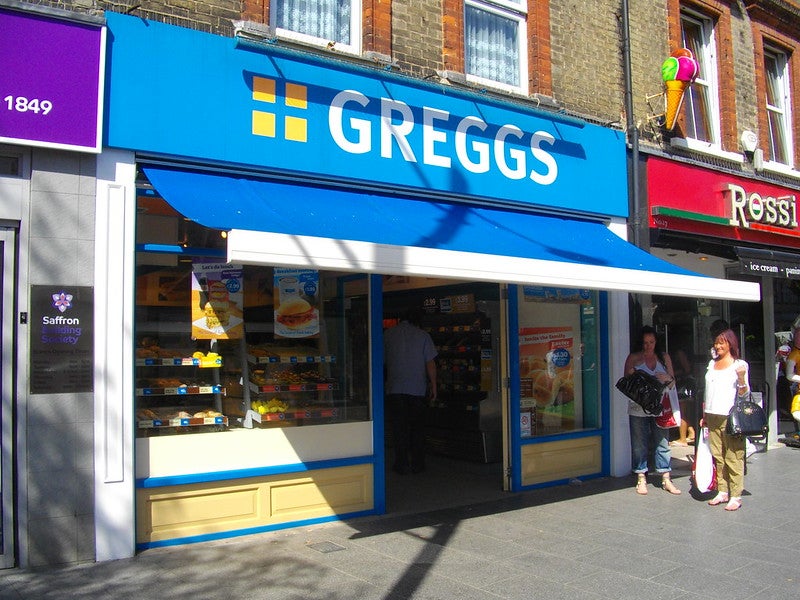 Greggs will introduce a 'click and collect' service that will allow customers to order online and pick up their food and drink. The company has launched the service with a reduced range, with the aim to widen the offering to more products over time.
The COVID-19 pandemic has led to an adverse impact on the economy and caused people to work at home to avoid the transmission of the virus. Greggs has adapted quickly to these new conditions of the "new normal", but some consumer behaviours remain out of its hands. Greggs is heavily reliant on high levels of footfall that remain well below pre-lockdown levels, forcing it to seek alternative methods of customer enticement back to the store. As a result, Greggs has turned its focus to digital channels in an attempt to recover from the coronavirus slump. After consumers have selected their favourite food and drink, the store will send customers an email to confirm the order; followed by messaging of when it is ready for collection. Consumers will then be asked to join the "Click + Collect" queue and follow social distancing measures when visiting the store.
This is not the first time Greggs has considered this option. In 2018, breakfast "click and collect" trials took place in Manchester to supplement its "on the go" service, later expanding to 14 stores across the city. Due to an unprecedented fall in footfall as workers largely remain at home, Greggs' hand has been forced by this new reality, forcing its leadership to identify new methods of consumer engagement. It now aims to roll out the 'click and collect' service nationwide in the coming months.
According to GlobalData's 2020 Coronavirus (COVID-19) UK Recovery Week 4 Consumer Survey, 45% of UK millennials somewhat/strongly agree they will purchase meals from restaurants for take-out more often than before. This represents the biggest tendency of any generation group, and is a significant insight for future evolution of the business as young adults are Greggs' core consumer base.
Quick service rivals like Leon and Pret were quick to announce a click and collect scheme during the lockdown period, in addition to opening stores to key workers and the homeless. Greggs' announcement is a smart reaction to the movement of its competition, clearly aware to the potential of physical store space for alternative operations. As home-deliveries have boomed in popularity during the pandemic, Greggs' new 'click and collect' service may well be the evolution of the 'on the go' – a step towards merging the grocery and restaurant trades directly to the consumer.