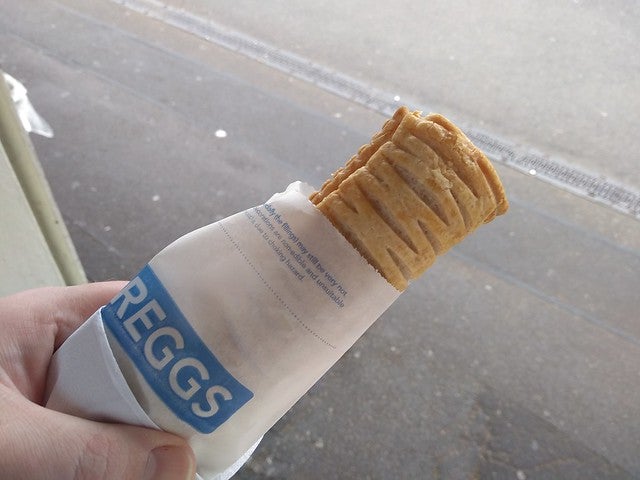 Despite initial controversy Greggs' vegan sausage roll has proven to be a success, fuelling a plant-based sales boom for the popular British chain, largely owing to rising consumer demand for plant-based food.
This success has emboldened the company, with plans to open drive –thrus nationwide to satisfy the insatiable appetites of consumers. According to their financial reports the introduction of the pastry has pushed sales to £1,029.3m, with 2018 being the first year in which Greggs generated revenues above a billion.
The tasty sausage roll, made with a 'bespoke Quorn filling in an oil based pastry', has helped the company change its reputation from haven for carnivores to a modern eatery where vegetarians and vegans can enjoy golden delights.
This further reflects how consumer tastes are shifting towards plant-based diets and how companies can benefit from introducing more vegan and vegetarian options which are on-the-go. Other high street cafes have followed the same path, with the most notable being Pret a Manger who have created the subsidiary Pret Veggie, which provides consumers only with vegetarian and vegan products.
When choosing food and drink products, consumers globally prioritize finding vegan and plant-based ingredients by 19% before exercising, this is according to GlobalData's 2018 Q3 Global Consumer Survey for Shopping Occasions & Locations. This shows that going forward consumers will be more interested in purchasing plant-based alternatives over dairy and meat products.
This trend will continue with consumers becoming increasingly aware and interested in the hidden nasties in ingredient lists, farming processes, as well as the environmental impact of meat and dairy based diets. According to GlobalData 70% of the world's meat eating population is reducing meat consumption, or forgoing it completely. This change is being driven by millennials, who are concerned with the issues that surround the industry and is affecting all age groups.
The industry must keep up with these shifts in demand by innovating and adopting recipes that satisfy consumer desires for healthier, plant-based protein products which are as convenient as they are delicious.