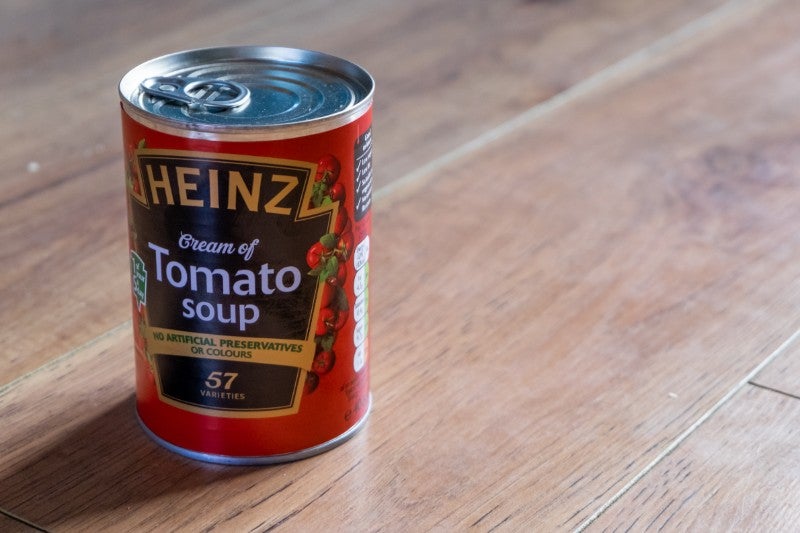 As more consumers are moving online to shop for their everyday needs, Heinz has recently launched its new delivery service 'Heinz to Home'. Their first-ever online shop will initially sell only canned goods before expanding to its sauces and moving on to bundled baby products in the future. These bundles will be priced at £10 plus £3.50 for postage and will be delivered within three days of ordering.
The lockdown has influenced consumers to move away from premium, single-serve and on-the-go products, and focus more on value and bulk-buys, especially for products that can be stored at ambient temperatures. With its new delivery service, the timing is just right for Heinz as consumers are looking to buy more of staple and essential products like soups, beans and sauces and intend to restrict their supermarket visits and minimise contact with other people. According to GlobalData's Covid-19 ten-week tracker consumer survey, in Week 3, 34% of UK consumers are buying same or more (includes bulk buying) quantities of other food products (non-dairy) online since the outbreak of coronavirus. The move will act as a benchmark for other companies who might be looking to take their businesses online.
According to the president of Kraft Heinz Northern Europe, Jojo de Noronha, "The shop is a first for us, and it comes in response to stories we've all heard in the last few weeks. Stories about people struggling to access food and basic necessities, where people are understandably upset about how they are going to eat and stay healthy during this pandemic, and about people who need food but can't access it in any of the usual ways".
Initially set up to help the essential workers, this will help the brand reach its consumers directly and build long term loyalty. Demand for home delivery has driven brands to explore new models and channels for their operations, key of which could be establishing a direct relationship with their consumers which be beneficial in the future.