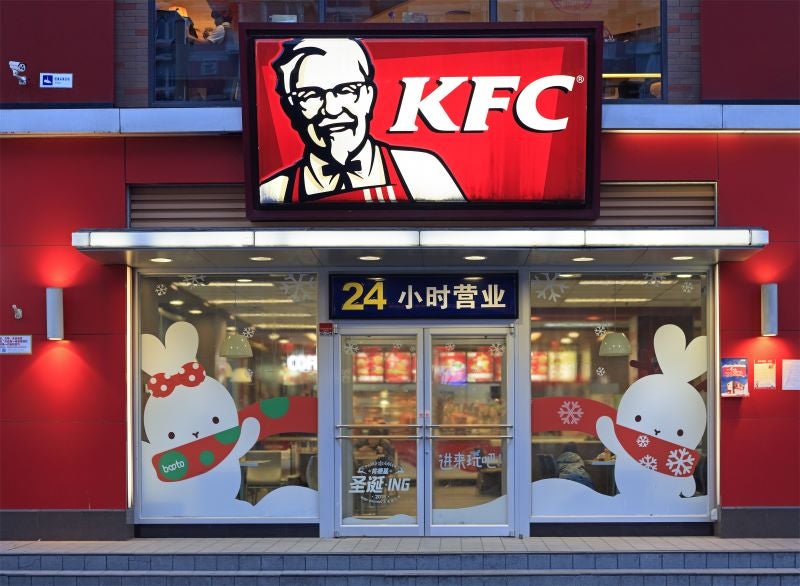 Fast food giant KFC's latest toy promotion has sent customers into a frenzy. Despite drawing criticism, its latest move is illustrative of its ongoing success in the Chinese market.
KFC launched the promotion last week, to celebrate the 35th anniversary of the opening of its first outlet in mainland China, partnering with Pop Mart, a Chinese toy maker known for its mystery boxes. When purchasing a set meal, customers have a chance to win limited edition versions of Dimoo dolls.
The promotion has been criticised
While the promotion's success is undoubtedly positive for KFC, it has drawn criticism from the China Consumers Association (CCA), which stated that the company "used limited-edition blind box sales to induce and condone consumers' irrational and excessive purchase of meal sets, which goes against public order, good customs and the spirit of the law".
Criticism from the state backed association follows the backdrop of growing concerns about food security during the pandemic. In response, in 2020, the Chinese government launched a major campaign against food waste, which was spearheaded by President Xi Jinping.
The CCA also reported that the enticing deal led one customer to spend CNY10,494 ($1,649) on more than 100 meals in one go to collect the toys. There were also reports of customers throwing away meals, a clear violation against the campaign against food waste.
KFC has continued to succeed in the Chinese market
According to GlobalData, Yum China's KFC is the leading brand in the quick service restaurant (QSR) channel, with value sales of CNY49.2bn ($7.1bn) in 2020, accounting for a 13.5% share of the country's QSR market. The company has gradually expanded its restaurant footprint and, in FY2020, the KFC brand had 7,166 units in over 1,500 cities in China.
China is by far the largest foodservice industry in the Asia-Pacific region, owing to its huge population and bourgeoning middle class, which has driven demand for foodservices and made it an attractive destination for global brands. The market is expected to be equally lucrative moving forward. According to GlobalData, in 2025, the Chinese foodservice industry is forecast to have a value of $572.3bn, an increase of 59% since 2020.
In order to drive growth in the country, Yum China has undertaken various strategic initiatives. In March 2021, the company announced the establishment of a Southwest supply chain support Centre in the Chongzhou district, Chengdu. The centre aims to enhance company's supply chain capabilities and cold chain logistics service in Southwest China.
In December 2020, the company added two centralised shared service (CSS) centres at Suzhou and Wuxi in China. The new CSS centres support the company's operations in Eastern China and strengthen its crisis management capabilities. These investment are indicative of the potential the company sees in the Chinese market.