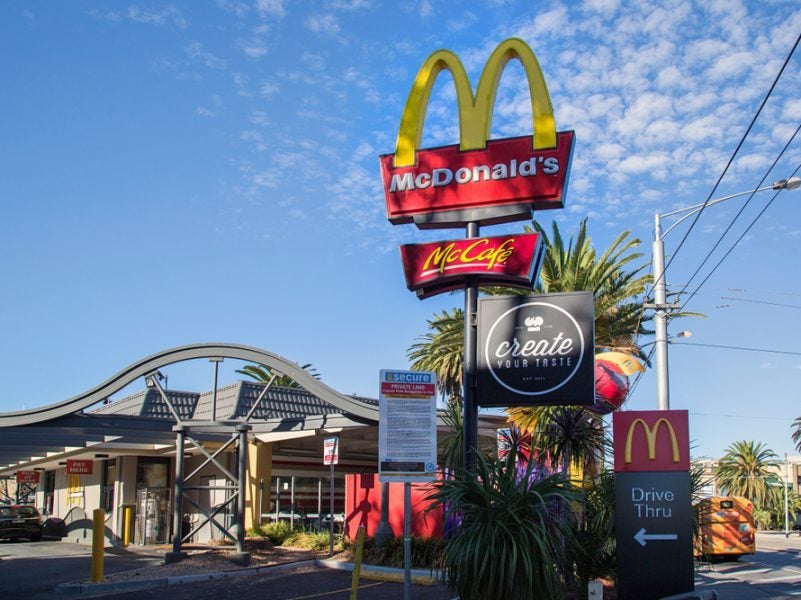 McDonald's Australia has begun offering hand sanitisers in its new convenience menu. Retailing for A$3.50, all profits will go to Ronald McDonald House Charities that support programs to improve children's health and wellbeing.
This new product comes on the back of McDonald's launching a convenience menu via drive-thrus at participating stores. The foodservice outlet has introduced this scheme to offer grocery staples outside of the supermarket. This welcome initiative provides the local community with another opportunity to purchase goods for their households, especially since panic buying and stockpiling has been commonplace in recent weeks.
The products on offer are 'essentials like milk, English muffins, gourmet bread rolls and Aussie cage-free eggs'. Each item comes from the same products used in the brand's restaurants, including burger buns from its breakfast menu. As dine-in services have closed, takeaways and drive-thrus provide an innovative way of promoting outreach with the local community, and enforce brand responsibility beyond food service. This also appears to be a smart method of promoting its goods outside of restaurants, whilst also cutting food waste on items that might otherwise be discarded.
These acts of corporate social responsibility will not go unnoticed as almost half (48%) of global consumers would like to hear news about brand initiatives adopted during the Covid-19 period, according to week 9 of GlobalData's Covid-19 tracker consumer survey. This consistently ranked as one of the highest priorities throughout the past eight weeks, second only to tips on health and wellbeing.
The promotion of hand sanitiser is a change from the food offerings promoted on McDonald's convenience menu. Fears of contagion have sensitised consumers to persistent cleanliness, before and after eating; and particularly in an outdoors environment. Hygiene will cement its position as a key emphasis when operations resume, with sanitisers likely to appear abundantly throughout stores in the future. Consumer demand for greater cleanliness will force outlets to adapt immediately, with similar widespread changes expected right across the foodservice industry.