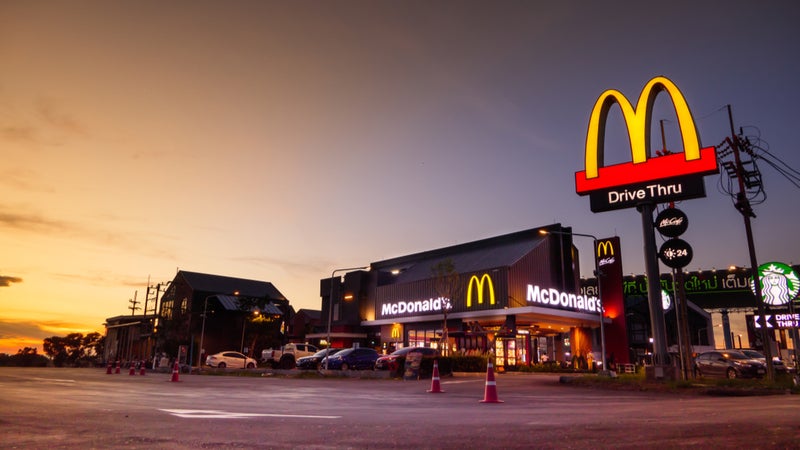 McDonald's has traditionally taken a 'wait and see' approach to plant-based burgers. So far they have been happy to allow competitors such as Burger King, White Castle and Dunkin' to secure first mover's advantage. They then make their move relying on brand trust and recognition to make up for lost time.
However, last week the Chicago-based operator announced it would test the P.L.T (Plant, Lettuce and Tomato) burger at 28 restaurants across South-western Ontario, Canada. The location was chosen because it has "geographic and representative spreads that we can take and measure against other demographics".
McDonald's have usually fared poorly when launching health-driven products. For example, ex-CEO Don Thompson claimed its salads account for less than 3% of sales. Similarly, its previous attempt at a healthy burger, The McLean Deluxe, is regarded as one of McDonald's greatest failures.
With the P.L.T facing major headwinds in terms of pricing and lacking a clear value proposition, it's difficult to see where demand for this burger will come from.
Suitability for vegetarians/vegans?
For the P.L.T to be truly suitable for vegetarians McDonald's would have to free up one grill for vegetarian products across all restaurants, slowing down overall service. Instead, the company has chosen to cook the P.L.T burger on the same grill as its meat-based products.
While this is typically the norm for fast food operators' 'meat-free' offerings (White Castle being a rare exception) it takes away a potential unique selling point of the burger.
'Health halo' of faux meat
Consumers aren't entirely convinced of the health benefits of meat-free providers such as Impossible or Beyond. According to GlobalData's 2019 Q3 consumer survey, just 27% of US consumers draw parallels between 'naturalness' and plant-based ingredients. Instead, consumers associate naturalness with 'real ingredients' (69%), being 'free from synthetic ingredients (53%) and being 'preservative-free' (43%).
Paying the price
The fast-food industry has, and always will be, value-driven. Indeed, according to GlobalData's foodservice survey, 49% of US consumers cite 'price' to be the 'most important' factor influencing their decision making at quick-service restaurants.
However, meat-free offerings remain significantly more expensive than traditional alternatives across the entire industry.
As it stands, there's little incentive for any consumer to opt for a P.L.T over its closest alternative of a double cheeseburger. So while the burger may receive a boost from experimental consumer seeking out a novel one-off, it's unlikely to build long-term loyalty in its current form.
Related Reports:
Success Case Study: Greggs' Vegan Sausage Rolls