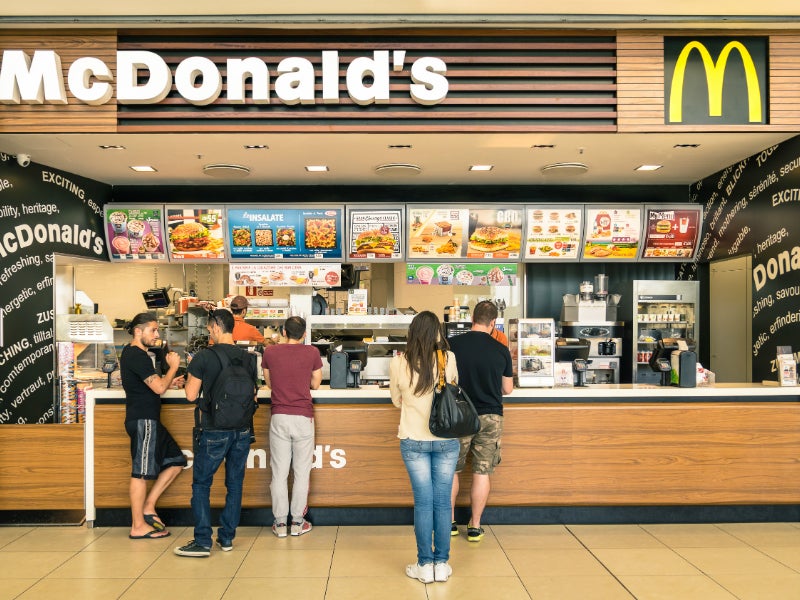 As businesses begin to reopen across the US and the foodservice industry is starting mirror its former shape again, many consumers may expect to see some of their favourite items from McDonald's return to its menu. However, with the need for employees to maintain safe working practices on-premise remaining high, many of the brand's franchisees are calling for the simplified menu to remain.
The company simplified its menu amid the peak of the pandemic as a way to support its staff, speed up food preparation time and help employees maintain safe distances while working – overall streamlining its operations so that it could continue to provide efficient and safe services that consumers have come to expect from the multinational brand.
While the move may cause a few broken hearts along the way as many are looking forwards to the return of a full-force McDonald's, ultimately, it will not impact the company's sales significantly. Indeed, according to the GlobalData's latest weekly Covid-19 tracker survey, published on 3 June, 61% of the US consumers agree that they are currently trying only to buy products from their favourite brands.
Globally, this stands at 53%. Familiarity and nostalgia can often translate to perceived better quality and trustworthiness, and this will drive sales for established brands such as McDonald's, despite having a comparatively limited menu to what consumers may be used to. If anything, the uncertainty around these times may stimulate further loyalty among consumers as people opt for what they know and can trust.
What is more, over the past few months, consumers have actively engaged with brands more than ever with many closely watching how brands respond to the current crisis. Nearly half (48%) of consumers in the US want to hear about initiatives adopted by brands during the pandemic period. Corporate social responsibility may be the new buzz word, but that does not make it any less impactful.
At the end of the day, consumers are far more accommodating to brands that they deem ethical and responsible. McDonald's has largely maintained a positive relationship with its consumers during these trying times via consistent updates and announcements on its services that bridged the gap between consumer and brand. Engagement such as this is vital in periods of uncertainty, as it creates a sense of reliability and allows the company to remain relevant, even when its doors were closed.
Consequently, McDonald's will likely gather praise for keeping a simplified menu as it demonstrates an acknowledgement and attempts to safeguard both employee and customer safety. In this time of need, consumers expect the best from their favourite brands.