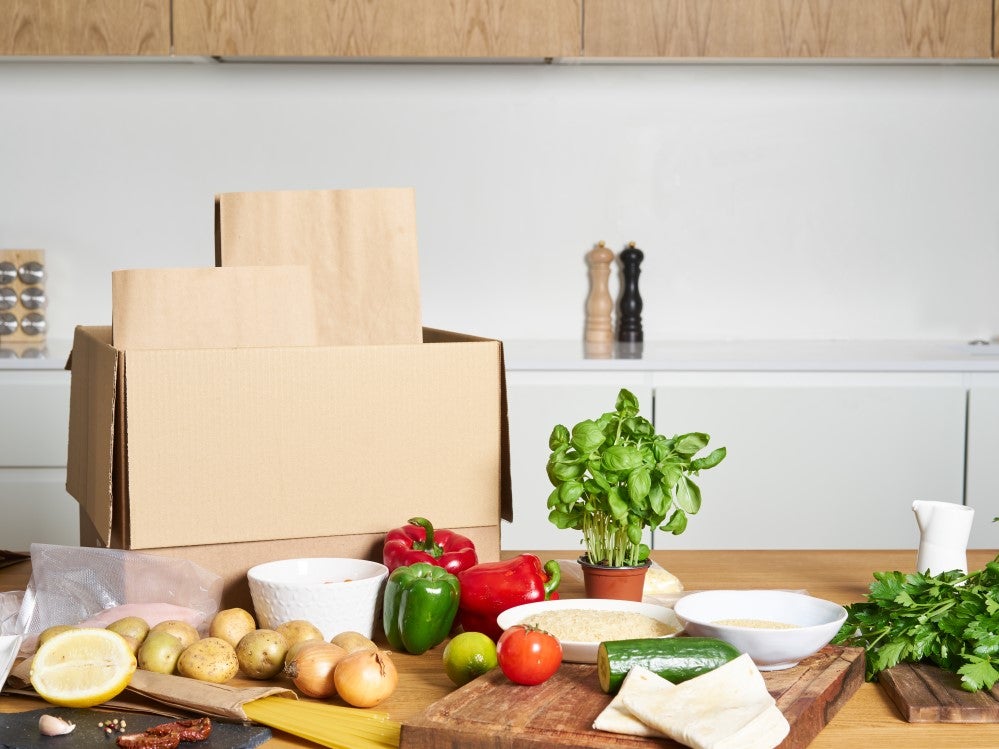 The global meal kit industry has witnessed a significant boom in recent years, in response to growing consumer demand for healthy and convenient meals at affordable prices.
The COVID-19 pandemic has further accelerated market growth, offering an alternative to grocery shopping amid concerns about virus transmission through in-person supermarket experiences.
Bolstered by technological advancements in online food delivery, meal kit services enable consumers to choose from a selection of recipes online or through an app which is then delivered directly to their door, complete with instructions and pre-measured ingredients.
The ease with which nutritious meals can be purchased and prepared is highly appealing, particularly for busy working professionals and young families. A growing number of companies have emerged onto the scene over the past decade, with key market players including HelloFresh and Gousto.
Overall, this has contributed to the success of the industry and many services have seen substantial growth prior to the pandemic. For example, in 2018 alone HelloFresh increased its revenues by 41% and delivered 44% more meal kits than the previous year, reaching 200 million.
The success of meal kits has been accelerated by the pandemic
While a number of businesses have been adversely impacted by the COVID-19 pandemic due to nationwide lockdowns and a general decline in consumer confidence and spending power, the meal kit industry has thrived.
As a result of the pandemic, consumers are spending more time than ever at home. This has drastically changed cooking and dining habits for many, not only because supermarket shopping now carries a much greater risk due to virus transmission, but also because restaurant and café closures have prevented eating out.
Meal kits are also seen as a cheaper and healthier alternative to takeaways, given the emphasis on fresh, sustainable produce that companies such as Gousto promote. This further aids the appeal of meal kit services as consumers are typically becoming more health-conscious during the pandemic.
Growing consumer demand for meal kit services during the pandemic is reflected by the boom in revenue seen by companies such as HelloFresh and Gousto in 2020. According to GlobalData, HelloFresh saw a 122.6% Y-o-Y revenue growth in Q2 of 2020, a trend that the company was positive would continue over the remainder of the year. Similarly, Gousto saw sales rise by 129% over the year and achieved 'unicorn' status, following losses in the previous year.
Market growth in the meal kit industry will continue beyond the pandemic
While market growth in the meal kit industry may not quite match the outstanding pace seen in 2020, it is likely to remain a lucrative sector in the years to come. According to a survey conducted by sustainable London-based meal kit company, Mindful Chef, 7 in 10 customers stated that they would continue using the service after the pandemic. This suggests that consumers' grocery shopping and cooking habits have been permanently altered.
Rapid market growth in 2020 has also created a strong basis for competition between players, which will continue to drive market growth going forwards. Gousto's high-profile partnership with fitness influencer Joe Wicks, as well as the procurement of £33m ($41.38m) in funding led by Perwyn will enable the company to expand its reach, improve its offering and attract and maintain a growing customer base.