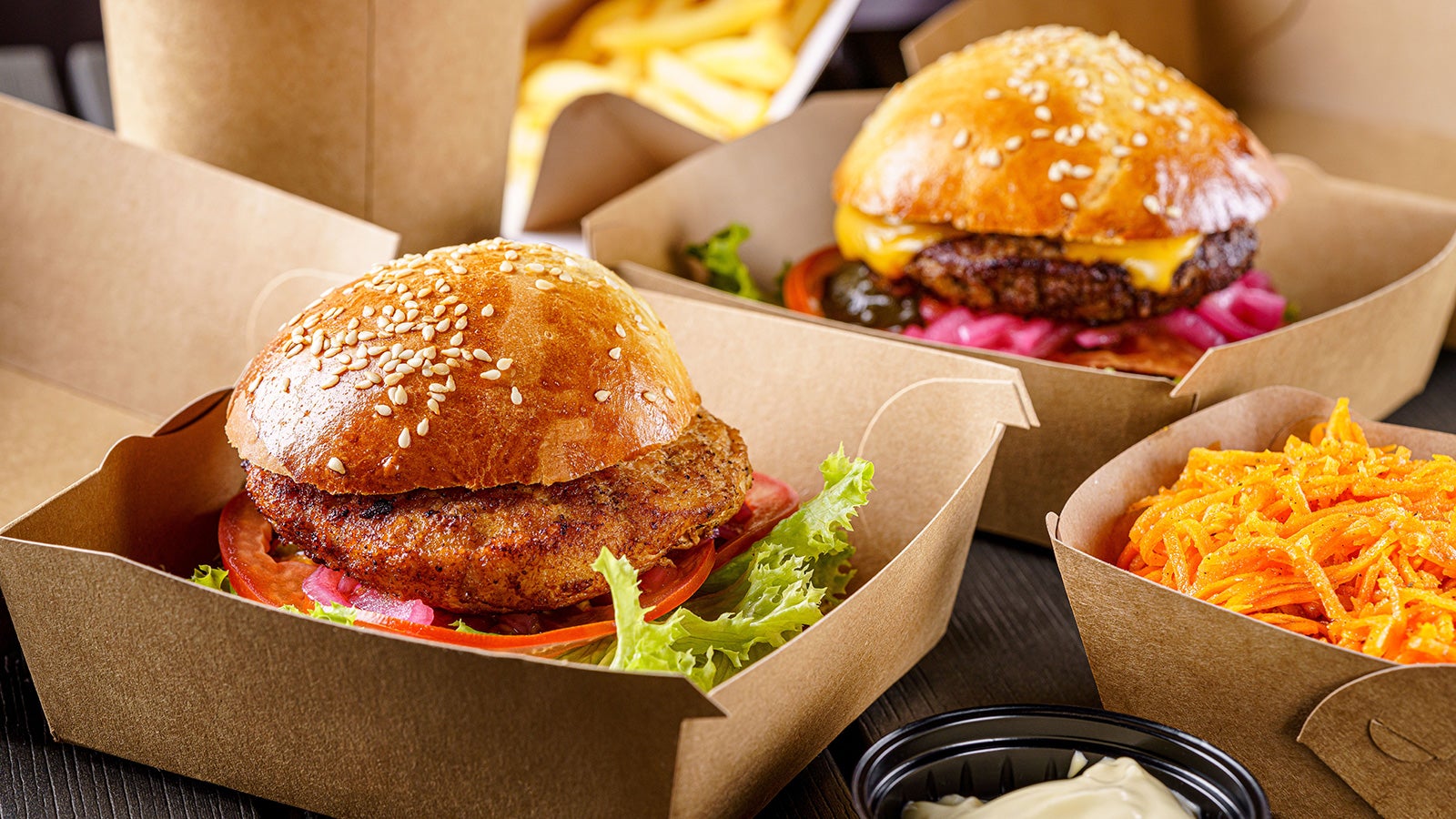 With the COVID-19 outbreak exacerbating revenue downfall, many Thai foodservice operators are facing an existential crisis. Two US and one Japanese fast-food chains announced their exit from the Thai market within the first quarter of 2022, and more restaurants are set to follow suit.
After 39 years in Thailand, Global Consumer Plc plans to withdraw its US fast-food chain A&W outlets across the country due to a progressive decline in A&W annual sales revenues since 2018. Although the business was underperforming pre-pandemic, the onset of COVID-19 containment measures in 2020 and 2021 effectively cut off consumers from shopping malls and petrol stations where most of the A&W outlets are located, decimating its sales.
Similarly, Carl's Jr. Thailand, an American burger chain founded in 2012, aims to close all six Thai outlets in March 2022 as revenues plummeted in 2020 due to the high cost of its imported ingredients, and the dearth of foreign tourists amid the pandemic. Marugame Seimen, a chain of Japanese udon (noodle) shops that opened in Thailand in the year 2000 has also announced the indefinite closure of its three Thai venues in March 2022.
The exit of these multinationals reveals the deeper structural issues festering in Thailand's foodservice industry over the last decade. With competition intensifying, the toplines of dine-in restaurants have been grappling with wafer-thin revenues amid rising costs. Moreover, Thai youths are less loyal to the brands of their predecessors and are increasingly gravitating towards newfound eateries in search of novel consumption experiences.
Time-crunched, financially constrained, and convenience driven youths are opting for cheaper ready meals and snacks at convenience stores instead of established dine-in restaurants. While online food ordering surged during the pandemic, the high commission charged by online food aggregators such as Uber Eats, Grab, Gojek, Food Panda, LineMan, Robinhood, and TrueFood is further eroding the toplines of restaurants. GlobalData's 2022 survey captures this dilemma gripping the Thai HoReCa industry, with a far higher share of respondents consuming food at least once a week from food delivery services and retail outlets than full service restaurants or quick service restaurants (QSRs). Food delivery services seem to dominate meal times having captured a share of almost four in five (79%).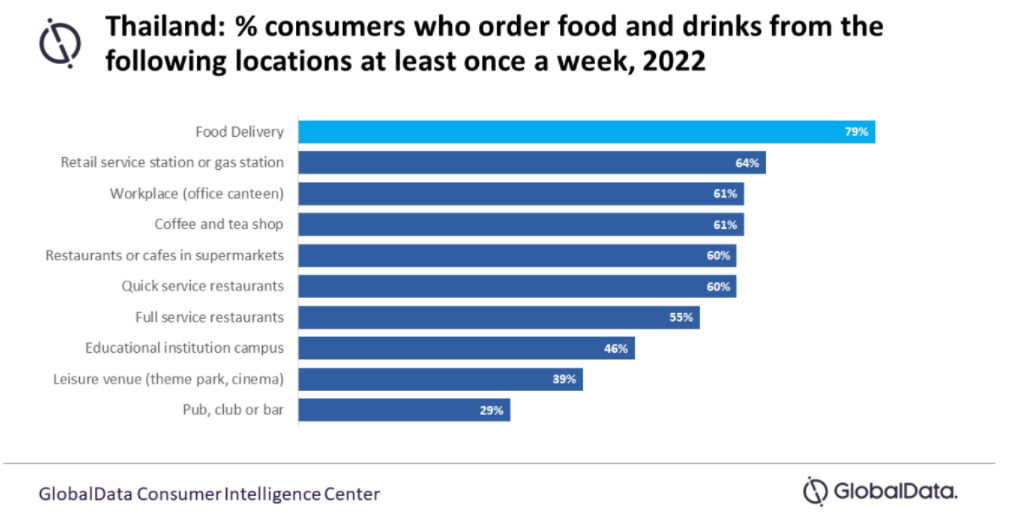 Due to the lean revenue inflows, most foodservice operators were left with little cash in hand when the global health crisis struck the hospitality industry. On a positive note, the QSR channel bounced back quickly from the pandemic-induced lull in 2021, buoyed by the increasing vaccination coverage, and relaxation of pandemic restrictions on eateries.
However, the post-COVID-19 recovery of the QSR channel will be punctuated by the underlying challenges, particularly low profit margins. Accordingly, GlobalData forecasts Thai QSR revenues to remain well below the pre-pandemic levels for the immediate future. Ultimately, the onus is on HoReCa operators to reach a consensus on floor prices for food and services to ensure long term business sustainability and resilience against shocks such as the pandemic.