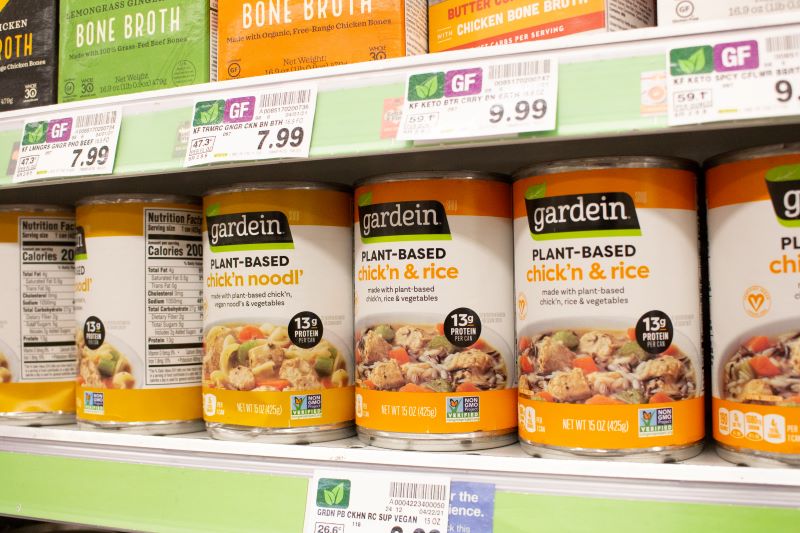 Solar Biotech (a US biotech start-up) and Motif Foodworks (a food technology company) are expanding their development and manufacturing partnership to advance the taste and nutrition of their plant-based foods. This announcement came shortly after Motif unveiled that their beef-like heme-binding protein, Hemami, received GRAS (Generally Recognised as Safe) approval from the FDA.
The two companies started their strategic partnership in 2020, when Motif turned to Solar Biotech to increase its production capacity. Motif utilised Solar Biotech's development and precision fermentation capabilities for pilot-scale production of a yeast-derived heme protein, Hemami. The companies now plan to scale the production.
Under the agreement, Solar Biotech will continue supporting Motif's growth into new plant-based product areas with the use of new food technologies to improve the taste, texture, and nutrition of alternative dairy and other plant-based foods.
Precision fermentation is making no-kill meat a reality
The heme protein Hemami is a breakthrough food-tech, which provides a savoury flavor and meaty aroma to plant-based alternatives. It is produced through precision fermentation without animals, also known as recombinant protein production.
It can be synthesised using microorganisms through advanced biology, which allows scientists to make natural heme protein, rather than a synthetic additive. The product is free from antibiotics and hormones, which are often used in animal rearing. This process is cruelty-free and avoids the pitfalls of extensive synthetic organic chemistry. The microbes are cultivated using a fraction of the resources needed for traditional agriculture.
According to the producers, the results are indistinguishable from farmed food, except they are not taken from slaughtered livestock. Precision fermentation also promises reduced carbon emissions and land use, compared to conventional agriculture, and removes the waste involved in meat farming.
Advantages of lab-based agriculture attracts investors and entrepreneurs
The ethical, health, and environmental advantages of lab-based agriculture are attracting investors and entrepreneurs. Additionally, the pandemic's cultural and economic consequences have increased investors' interest in precision fermentation.
Precision fermentation companies have increased rapidly in number over the past decade and secured significant investments over the last three years. For example, Perfect Day, located in California, raised $300m in 2020 for making real vegan dairy ingredients. Another California based brand, The Every Company, received $175m to scale their animal-free eggs in 2021. In the same year, Berlin-based Formo broke European records with a $50m financing round to develop lab-grown dairy products. Currently, the main obstacle to a wider roll out is production scaling. Precision fermentation companies remain in their pre-market R&D, or small-batch stage.
However, it is estimated that 35% of all meat consumed globally by 2060 will be cultured, with fermented products first conquering the ingredients segment (for example, butter and eggs in baked goods), before replacing directly consumed items like steak or yoghurts.