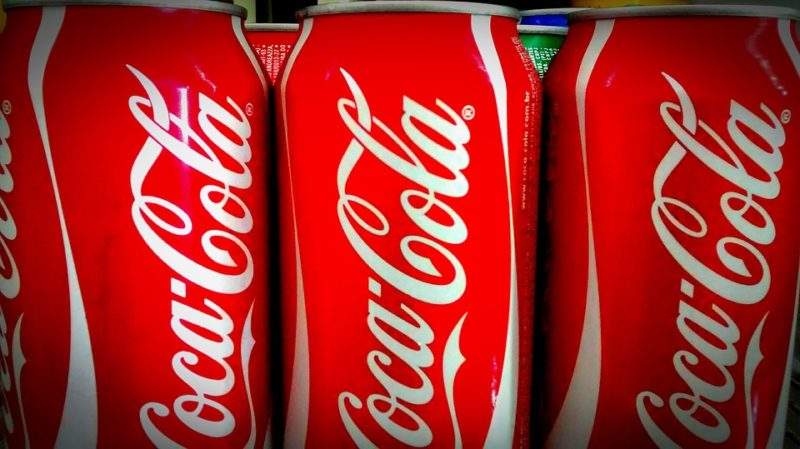 Coca-Cola is showing that it is adapting to the new low-sugar environment, with its quarterly results beating analyst expectations.
Despite first quarter revenues falling by 16% to $7.6bn, this was above analyst expectations and the company is undergoing major structural transformation away from bottling and distribution. Revenues fell in Western Europe, which includes the UK, although overall organic revenues grew 5%, and the company managed to increase its operating margin and net profit compared to the previous year.
The company has also been exploring alternatives to soda, rebranding Diet Coke in its home market of North America and targeting millennials with some success. New flavours such as 'twisted mango' helped drive quarterly sales growth in the region for the first time in eight years and despite US soda consumption being expected to continue to shrink in the future. MarketLine data for US carbonated soft drinks predicts that the market will decline with a compound annual rate of change of-1.5% between 2016 and 2021, and an overall decrease of 7.3% since 2016.
The company is also investing in alternatives to soda, particularly in emerging categories such as tea or water. Ice tea drink Fuze Tea was launched in an additional 37 countries in the quarter. Increased marketing spending on Fuze Tea in Europe weighed on the company's operating incomes. Nonetheless, strong results elsewhere in the Europe, Middle East, and Africa segment saw Q1 operating income grow 6% compared to the same quarter in the previous year.
Governments are increasingly targeting sugar consumption
The new anti-sugar trend isn't limited to consumers – governments are beginning to target companies in a bid to tackle public health issues. Coca-Cola's turn towards alternative beverages will be crucial to maintain long-term relevance. This is evident in the company's quarterly growth report, where volumes for tea and coffee where the strongest performers, growing 5% versus an overall growth of 3% in the quarter.
In April 2018 the UK implemented the Soft Drinks Levy in hopes of reducing obesity and limiting the consumption of sugar among children. The new rules introduce a £0.18 tax for beverages containing between five and eight grams of sugar per 100 millilitres. The tax increases to 24p per litre for beverages containing more than eight grams of sugar per 100 millilitres. The Treasury expects £240m to be paid into the budget.
Exchequer Secretary to the Treasury Robert Jenrick claims the levy has been successful, as over half of the soft drinks on sale in the UK have reduced sugar content. The move follows other tax introductions in France, Mexico and Norway.
While Coca-Cola has reformulated some of it products so the majority will avoid the levy, the original Coca-Cola won't be altered, and so will incur the tax. The company reduced bottle sizes to meet legal requirements.
https://store.marketline.com/report/ohmf1186–carbonated-soft-drinks-in-the-united-kingdom/