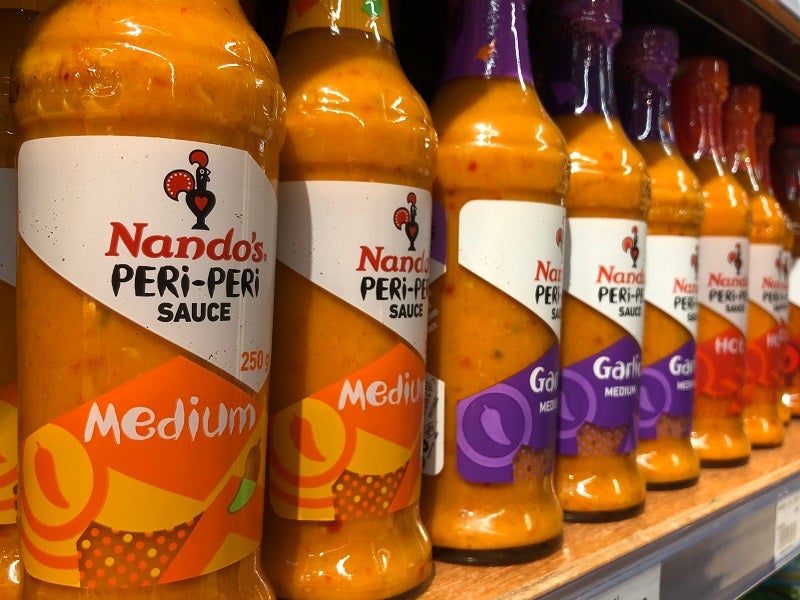 What if Plankton's, the comical down-on-his-luck super villain from SpongeBob SquarePants, dream suddenly came true?
No longer does he have to steal the infamous Krabby Patty recipe, but instead got it for free on his Twitter thread. Well, that's what big names in the foodservice industry are resorting to in order to say afloat whilst their onsite restaurants remain indefinitely closed.
It's been mentioned before, but digitalization is bridging the gap between consumers and operators like never before, fiercely driven by the COVID-19 outbreak, which has forced operators to change-up long-running strategies and enter a new, digital era. The latest example of how social media is being used in this way comes from Nandos, which has shared the secret behind its peri-peri rice bowl recipe.
But why would a company willingly give up its 'secret' recipe to the public domain? Doesn't this limit its competitive edge? Well no, not really. There is much more to these moves than a simple marketing gimmick, or maintaining consumer engagement.
Of course, whilst the recipe itself is simple and easy to make, it requires one very special ingredient – Nando's very own peri-peri sauce. This offers operators an opportunity to flaunt their recipes whilst cleverly selling their merch, much in the same way Hollywood movies are used to sell kid's action figures. In order to perfectly replicate the taste of their favourite dish, consumers are often willing to buy a branded product, even if similar, cheaper alternatives exist – as per GlobalData's Coronavirus (COVID-19) Tracker Consumer Survey, 50% of consumers worldwide stated that they are currently trying to only buy from their favourite brands*.
This further ties into the increasing trend of Cocooning that has been reported since lockdown measurers were implemented, as consumers attempt to replicate on-trade experiences and products within the comfort of their own homes.
What's more, players such as Nandos have garnered a strong and loyal following, principally on the basis of having one clear speciality – that is chicken! Therefore, it is no surprise that consumers will be willing to splash out to replicate this familiar taste, as well as show their support for the company during tough times. And as for Nandos, the company is able to maintain a steady flow of revenue, even if somewhat small, through what was originally a side business of the brand, advertising its sauces and salts in a subtle and creative way.
Sources:*GlobalData Coronavirus (COVID-19) Tracker Consumer Survey – global – Week 2 (April 6, 2020)