Following the lull due to Covid-19 in the past two years, multinational (MNC) fast-food chains in Southeast Asia are going all out, having customised their menus for the iftar feasts during the month of Ramadan and Hari Raya Aidilfitri (Eid Al-Fitr) festivities. MNC operators are leveraging fusion foods, blending Western and local cuisine, to attract the sizable Muslim consumer cohort in the region.
For instance, in April 2022, Pizza Hut Malaysia relaunched its limited-edition 2021 'Kari Raya Pizza', which it had first unveiled during Ramadan in 2021. Domino's Pizza Singapore introduced the halal-certified Truff-Elation Pizza and Truffle Chicken Mac & Cheese topped with truffle cheese sauce, while in Indonesia, the company rolled out an Arabic Kebab Feast, positioning it as an iftar feast fit for a sultan. Similarly, McDonald's Indonesia unveiled 'Ayam Lengkuas McD with Sambal Bajak' made with Indonesian sambal sauce for Ramadan.
While online food orders and takeaways surged during the pandemic-induced lockdowns and quarantines, the loss of dine-in visits crippled most eateries and even drove the closure of many eateries. However, with the restrictions on public mobility and HoReCa operations being relaxed in most Southeast Asian countries, foodservice companies are striving to bring guests back to their restaurants.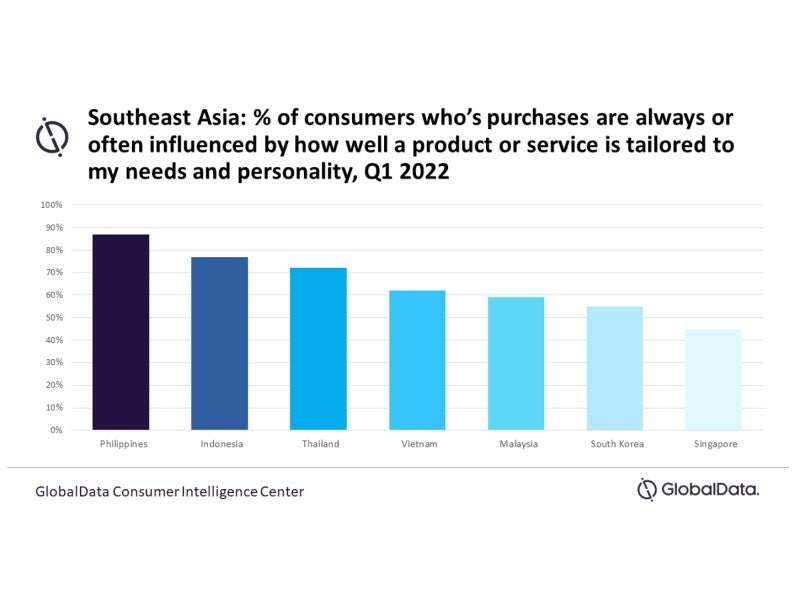 One of the strategies these MNC food chains are adopting is to hyperlocalise menus with traditional dishes, ingredients and flavours, which offer a sense of familiarity and comfort. Limited-edition offerings with themed dine-in experiences that are exclusively available during key occasions and festivals, such as Ramadan and Hari Raya, are a common strategy to generate excitement and motivate consumers to celebrate at eateries with family and friends. Such customised offerings can appeal strongly to 77% of Indonesians, 59% of Malaysians and 45% of Singaporeans, as revealed by GlobalData's Q1 2022 consumer survey.
Southeast Asian countries, such as Indonesia and Malaysia, offer a promising market for MNC fast-food brands, such as KFC, Pizza Hut, Domino's and McDonald's, owing to the high affinity for Western brands and lifestyles. As a result, fusion fare, which integrates elements of authentic cuisine into Western fast-food formats, is gaining appeal among Southeast Asian consumers. MNC players that 'globalise' their enterprise by 'thinking global and acting local' are poised to retain customer loyalty.