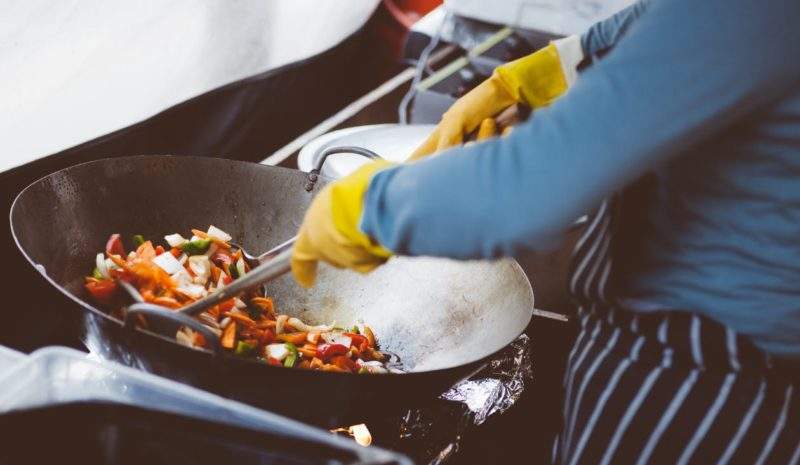 Erik Fjellborg, CEO and founder of tech company Quinyx, discusses the importance of the 'pink collar' working force and how a focus on these workers can help the hospitality industry thrive.
Pink collar workers are the lifeblood of the UK economy. And nowhere is this more evident than in the food and drink industry. They are the servers who wait on tables in restaurants, the crew members who work round the clock in fast-food outlets, and the baristas who fuel the country with coffee every morning. In short, they are the professionals whose daily work keeps the UK alive and kicking.
And yet, for far too long, these workers have been relegated to second place when it comes to making working lives better. From investment in research through to advances in technology, the primary focus has always been on 'white collar' professionals in 'typical' careers – and how to make their professional lives better, so that the UK economy continues to thrive.
A shift in focus
But now, more than ever, this needs to change. The time has come to 'unforget' the forgotten workforce, put their happiness back to the top of the agenda and deliver work that works for them.
With Brexit closing in, more and more questions are asked each day around how the UK will keep the engine running and compete on the global stage, as access to labour – particularly pink-collar workers – is restricted.
For the food and drink industry, which is heavily reliant on migrant workers from the EU, the impact of Brexit could be catastrophic. Willis Towers Watson predict that without free movement of labour, as many as 25% of the industry's workforce could be lost.
So, what can be done to ensure the sector is fighting fit and weathers the Brexit storm? With Britain set to leave the EU on 29th March 2019, a date that is just a matter of months away, it's imperative that employers in the industry take action. They need to ensure they are retaining the workforce they already have whilst attracting new, skilled staff at the same time.
And the answer to achieving this is by empowering the 'forgotten' pink collar workforce – giving them a voice, control and sense of happiness in their working lives.
Flexibility is the key
From my experience, the most effective way of empowering staff is through flexibility. Flexibility is predominantly associated with the younger workers – but in reality, it's important for every level of the food and drink industry's multi-generational workforce. True, if you're Gen Z or a Millennial, you'll demand control and convenience when it comes to managing your schedule. But we also need to remember the returners and the carers – the older members of the workforce – who also need to make sure their job fits around family life, caring responsibilities or other interests.
By giving workers the flexibility and freedom to choose the schedule that works for them and provides their desired work-life balance, employers will find themselves with happier staff members, who are more willing to stick around and ride out the potentially turbulent times ahead.
And, flexibility is also good for business. HSBC's recent productivity study found that 89% of British workers believe flexible working motivates them to be more productive.
A happier and more flexible future
So why isn't flexible working the norm? The problem is that it still has a bad reputation. We're stuck in an impasse in which employers associate flexibility with spiralling costs and scheduling nightmares. But the truth is far from this. With the right tools and technologies in place, flexible working can allow businesses to improve productivity, reduce costs and, most importantly, boost employee happiness.
Employees who enjoy their jobs become brand ambassadors for the companies they work for – and in the end, that means a better service, more satisfied customers and increased company loyalty.
There is a clear incentive for bosses in the food and drink industry to boost the happiness of their employees. But, regardless of business objectives, I strongly believe that happiness at work should be for everyone – no matter your job title, industry or place of work.
This means ending unfair demands on personal lives and opening up as many scheduling options as possible to as many workers as possible. It is only when we bestow pink collar workers with the same working privileges that white collar workers have, that we will really show that we have unforgotten the forgotten workforce.