Tudor Tea and Coffee offers a wide range of high-quality coffee machines and ethnically sourced hot beverage products for the UK foodservice industry.
Using more than 25 years of experience, we provide the highest quality teas, coffees and other enticing drinks using the most cost-effective and well manufactured and supported equipment.
Ethically sourced hot beverages for foodservice providers
Tudor Tea and Coffee provides freshly roasted coffee beans, teabags and hot chocolate products. Ground coffee and loose leaf teas are available on request.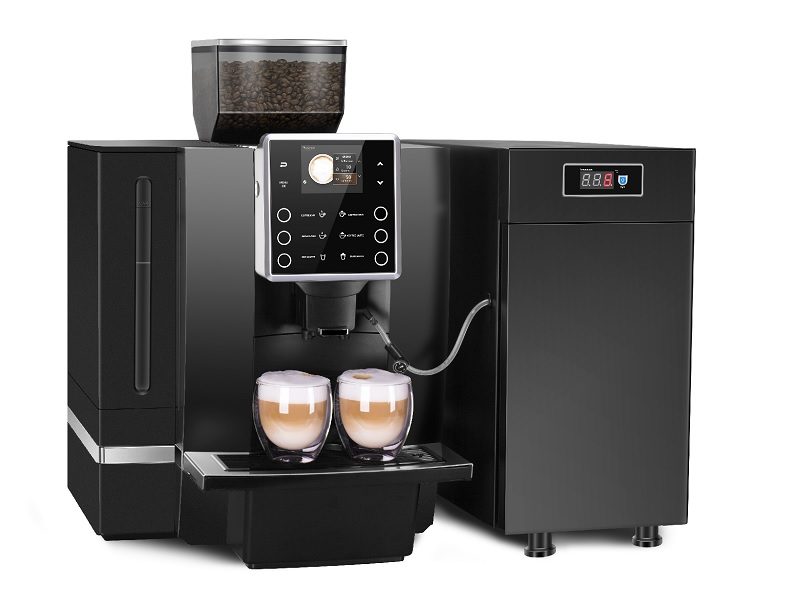 The Tudor Inspire Plus is capable of simultaneously making two high-quality drinks.
The Promac 2 Group Tall Espresso machine package includes a coffee grinder and Brita water filter.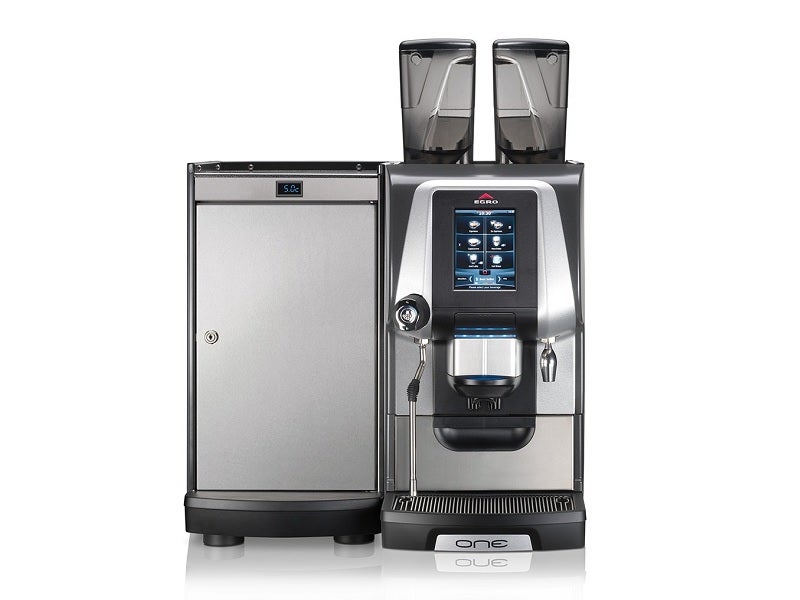 The Egro bean-to-cup coffee machine can make up to 400 cups a day.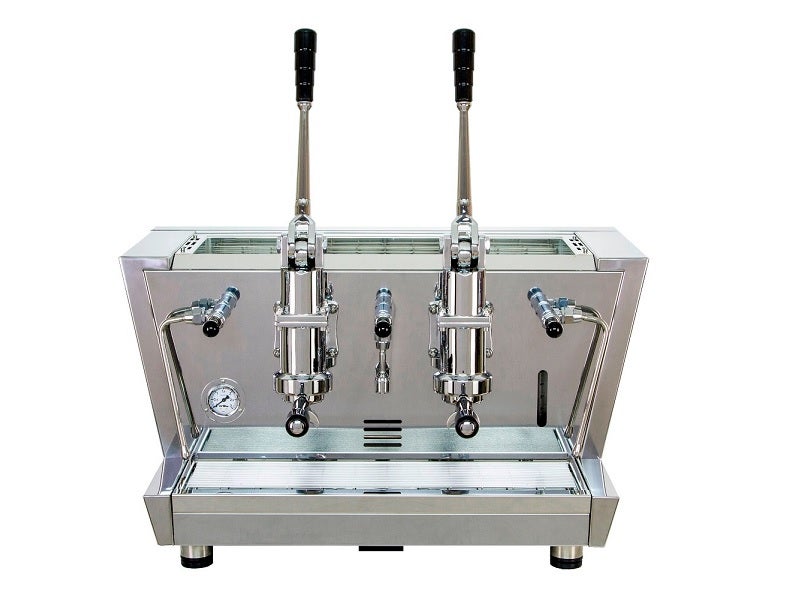 The Valchiria Two Group Lever machine ensures a high-quality espresso.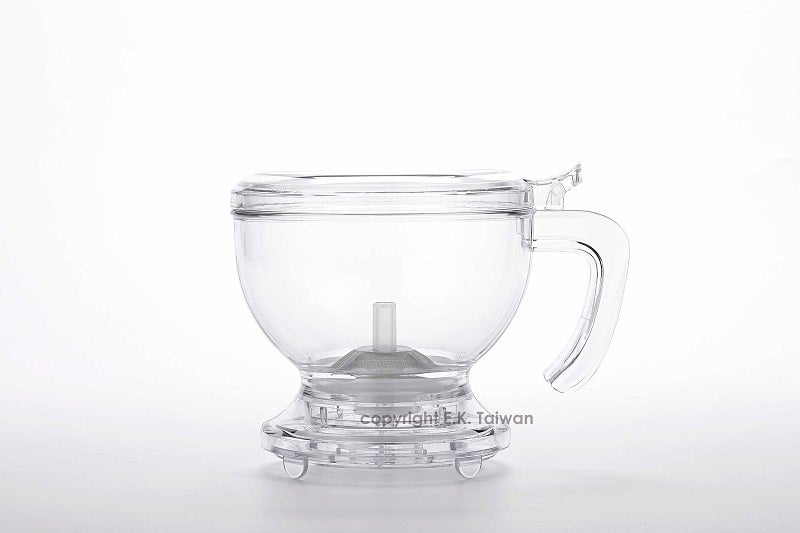 The Thumbs Up infuser allows customers to brew teas to their preference.
Our 100% Arabica Rainforest Alliance Amazonian and Roma espresso coffees have won two Gold Stars in the Great Taste Awards, along with our Milano coffee beans, which have also won two Gold Stars. We can also roast our high-quality coffees to order for optimal freshness.
Tudor's ethically sourced products include RFA-accredited hot chocolate and tagged teabags.
Ensuring that our products have been grown under the strict sustainable planting methods upheld by the RFA. The accreditation conserves natural resources, allows indigenous wildlife to flourish, and protects that the rights and welfare of the workers and local communities.
We can also now offer our Rainforest Alliance Amazonian Light for customers who desire a lighter roast for a more subtle taste profile.
Automated coffee roasting capabilities
Tudor Tea and Coffee's recently installed fully automated coffee roasting plant is capable of producing 25 tonnes of coffee a week. This enables unique blends in bean or pre-ground format. Our award-winning ethically sourced coffee can also be roasted to order.
We endeavour to offer our customers consistently high-quality products at competitive prices, supported by a first-class delivery service. We can roast your orders directly after an order is placed for maximum freshness.
In addition, we have a coffee machine showroom, where you can taste and sample our products. We can demonstrate the high-performance and ease-of-use of our range of coffee machines. Please arrange an appointment to enjoy this experience.
UK-wide coffee machines purchase and leasing services
Tudor is the UK agent for Tudor Inspire, Egro, Izzo, Promac, Rancilio, Reneka and Animo. Our equipment is available with various supply schemes such as outright purchase, lease-rental, and rental with maintenance and free loan scheme (volume linked criteria).
Our nationwide service cover is provided by fully trained engineers and our engineers carry full sets of spare and replacement parts.
All fitted with Brita water protection, we offer fully automatic bean-to-cup systems, traditional espresso machines, includine the eye-catching retro Lever style water boilers, bulk brew and filter coffee equipment.
Automatic espresso machines
The stylish, stainless-steel Izzo 2 Group Espresso machine (a 112mm Portafilter Cup clearance) features a unique 'water bath cup warmer' and doubled walled steam wands.
Equipment is supplied with a digital on-demand coffee bean grinder, a knockout drawer, and a Brita water filter to ensure that your baristas are up and running straight away (including staff straining subject to agreement).
Tea brewers for infusing loose leaf teas
The innovative and stylish Thumbs Up leaf tea infuser allows your customer to pour their tea when they feel that it has brewed sufficiently.
It also enables you to deliver personalised customer service.
Fully automatic bean-to-cup coffee machines
The compact Tudor Inspire Plus produces the highest quality cappuccinos, lattes and espressos at the simple touch of a button.
Capable of making two milk-based coffees simultaneously, it features a large screen for displaying drink images, a 1kg bean hopper and a bespoke milk chiller unit with a digital thermostat.
The Tudor Inspire Plus is available in non-plumbed (six litre tank option) or plumbed (fitted with Brita water treatment unit) formats. It has a 165mm cup clearance to accommodate 12oz cups and can make up to 100 cups a day (on a five-day a week basis). Available on lease rental at £3.39 +VAT a day for three years (subject to status).
Fully programmable button options and programmable switch on and off times are available.