Mastercharge specialises in concealed wireless charging technology that can be implemented throughout the hospitality industry.
Our award-winning technology is a fast-charge induction charger designed and developed to be installed or retrofitted to the underside of tables, bars or worktops in restaurants, cafes and hotels without affecting appearance.
The Mastercharge Invisible® QI wireless charging range can also be easily integrated with your electronic point-of-sale (EPOS) system using our Data+ solution. This not only allows customers to easily charge their phones, headphones, smartwatches and other devices on a clean surface while increasing dwell time, but also order, pay, review and receive push notifications, as well as remaining socially distant from other customers and staff.
Fast-charge wireless charger and Power+
Mastercharge Invisible is capable of transmitting a fast-charge wireless charging signal up to a 35mm distance. It is compatible with wood, stone, glass and many other materials. Using our Power+ battery solution, the fast-charge wireless charger can be placed anywhere without needing a mains socket. This allows for more freedom with placement of the device and furniture.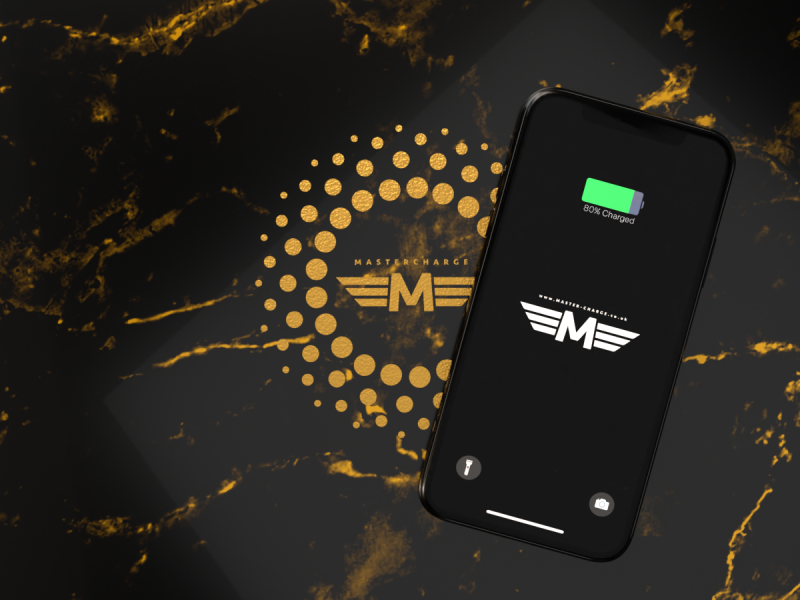 Our advanced long-range wireless charging is compatible with more than 600 devices.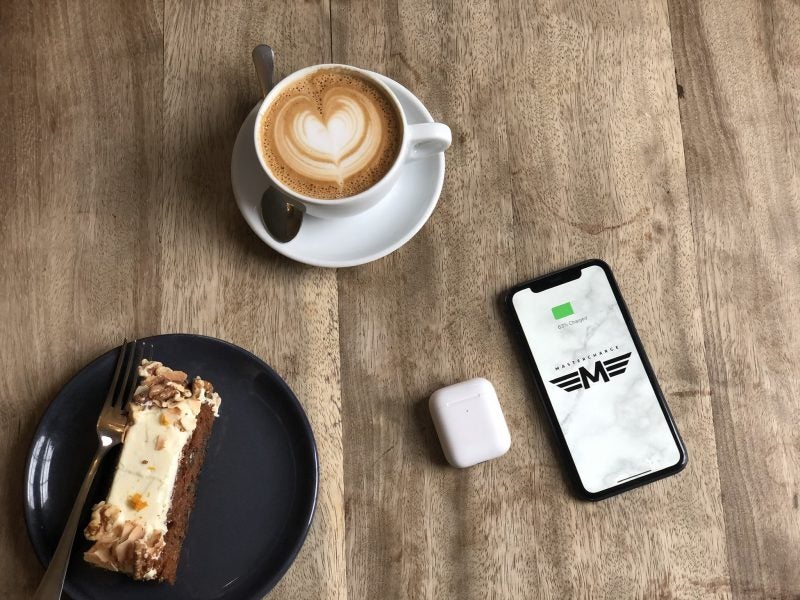 Our invisible wireless chargers can be installed underneath tables, bars or worktops.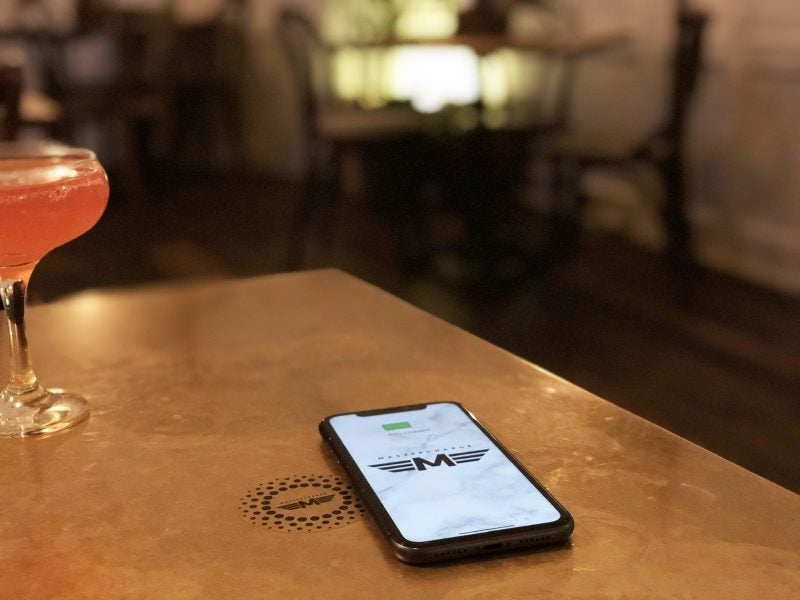 Mastercharge Invisible® QI wireless charging also offers integration with electronic point-of-sale systems.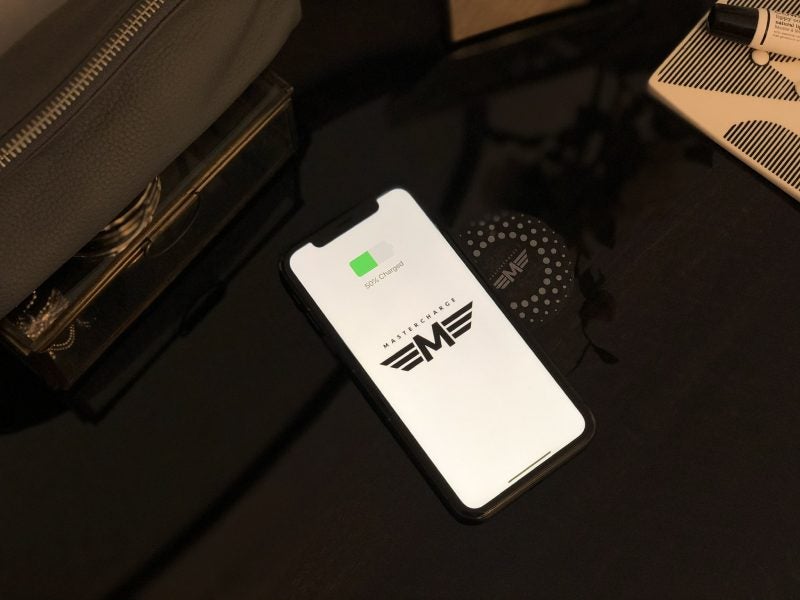 Mastercharge provides hidden induction charging technology for the hospitality industry.
Award-winning induction charging technology
Our award-winning technology is already in use by many recognised brands worldwide.
We are able to customise both our induction charging hardware and software to fit in with your brand and help you meet more than just your charging needs. Whether you want more customers to download the app, connect to your Wi-Fi, leave a review or anything else, we can tailor this to suit your requirements.
Data capture and customer engagement
With Data+, you are able to gain a better understanding of your customers and collect valuable data. Additionally, Data+ improves your customer engagement and helps with stock control and key business management decisions. Bring in real-time user behaviour you can act on.
Hygienic long-range wireless charging
Our long-range wireless charger can be easily installed to both existing and new furniture without any invasive or damaging alterations.
Long-range wireless charging means no holes need to be drilled into your furniture. This removes surfaces where bacteria would usually build up, leaving you with an easy-to-wipe surface and one of the most hygienic wireless charging solutions on the market.
Self-service and EPOS integration
Allowing customers to use their own device to order food or drinks to their table, business can save significant costs on self-service touchscreens. Our technology can be integrated effortlessly with most current EPOS systems.
Customers using Mastercharge Invisible will also have access to one-touch reviews and instant social media. This has also been proven to help boost positive online reviews and increase interactions.
Compatibility with the latest devices
Major technology manufacturers such as Samsung, Google, Huawei, Sony, Nokia, Asus and Panasonic has supported wireless charging for many years, and with Apply backing QI wireless charging in 2018, the technology has gained popularity.
There are more than 600 devices compatible with induction charging, ranging from smartphones and tablets to headphones and smartwatches.