QuickOrder provides management software for restaurants that collects and processes data for the optimisation of operations.
The range includes QuickPOS for point-of-sale (POS) management, the QuickServe handheld device for order organisation and the QuickMenu self-ordering kiosk. These solutions utilise machine-learning technology tools to support business growth, including access to statistics and operation recommendations.
High-performance point-of-sale restaurant management software
QuickPOS guides restaurant operations with high-quality business insight. It utilises state-of-the-art technologies to identify key performance indicators (KPI) such as the cost of goods sold, wage percentage, waiter performance, best and worst selling items, and how the weather is affecting sales.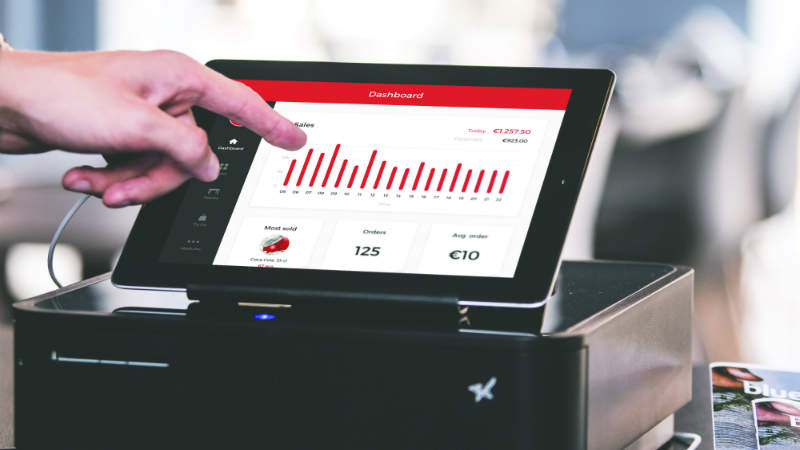 QuickPOS is a point-of-sale management system for restaurants.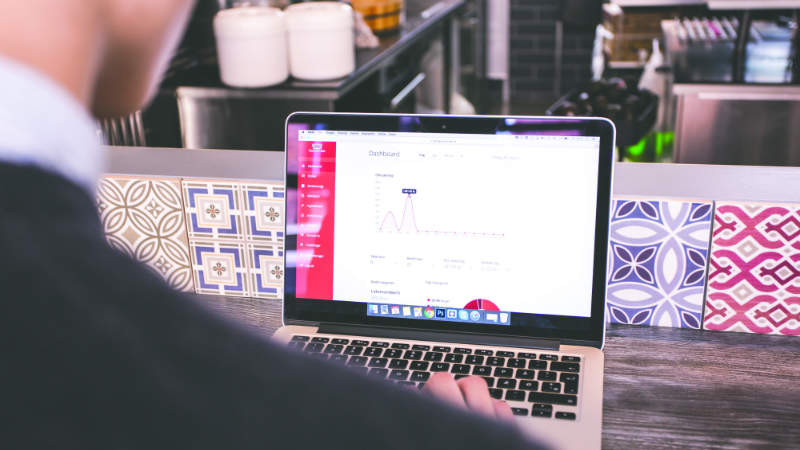 The system uses state-of-the-art software to optimise operations.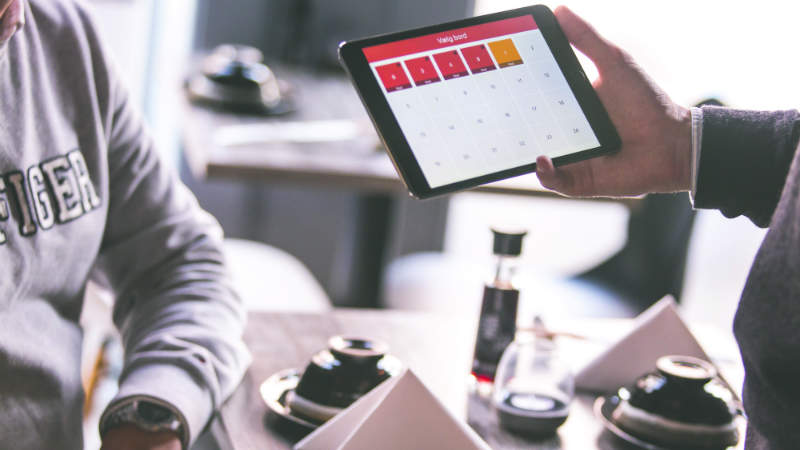 QuickPOS collects key performance indicator (KPI) data and information from the register, cash printer and payment terminals for a comprehensive overview of restaurant operations.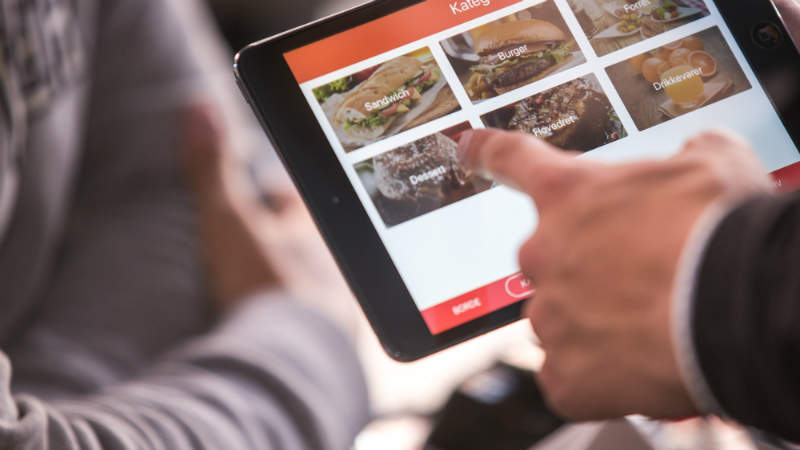 QuickServe is a handheld order management device for waiters.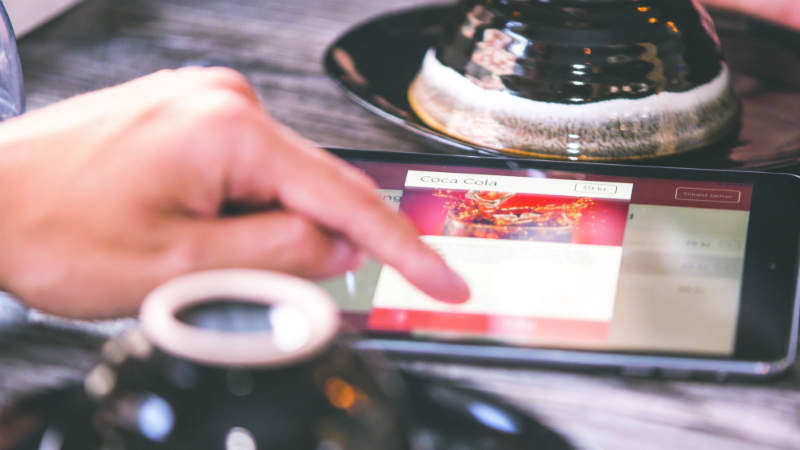 QuickMenu is a self-ordering incorporated into kiosks or tabletop electronic menus.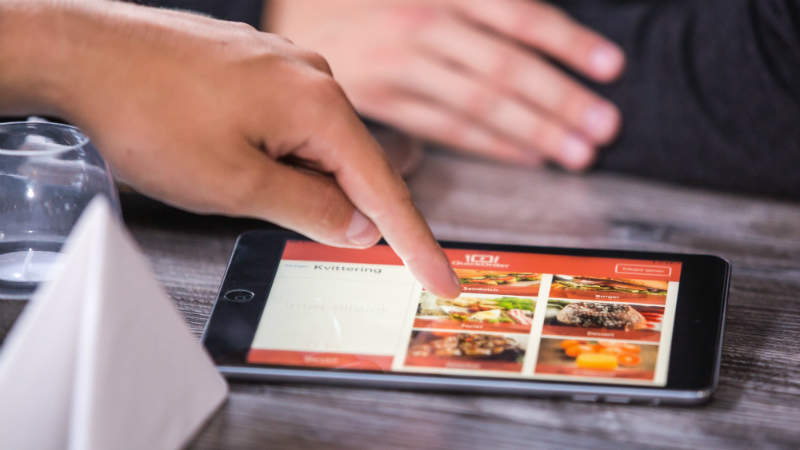 Allowing guests to use a self-ordering system gives waiters more time for customer service.
The system collects KPI data and information from cash registers and payment terminals in one location for easy access and optimisation. Sales figures are also automatically synchronised with no need for manual data entry.
In addition, the data can be accessed remotely in real-time through the E-conomic account. Data collection, analysis, recommendations and accounting are completely automatic.
QuickPOS can also provide traditional POS activities such as creating orders, taking payments, splitting bills between multiple people, providing table overview, balancing cash drawers and processing gift cards.
Portable handheld devices for order management and customer service
QuickServe is a handheld order terminal for waiters that sends orders directly from the table to the kitchen, resulting in a faster and more manageable order flow. This also increases table turn.
The easy-to-use software provides flexible ordering, including the removal of ingredients from a dish, a choice of different dish variations, application of limited-time offers, and other special demands.
In addition, the system can record payment preferences and take payments from a wide range of methods, including Apple Pay and card payments.
Self-ordering kiosk or tabletop electronic menus
QuickMenu is a self-ordering system for restaurants that allows customers to order from an electronic menu on a tablet, giving waiters more time for customer service.
The software also optimises the re-ordering process and minimises waiting time. QuickMenu can also be incorporated into a tabletop electronic menu.
Safe and secure software for restaurant management
QuickOrder performs consistent internal and external monitoring to its systems to ensure stability and data security. Data is stored in six different locations worldwide and protected by strong security algorithms.
The system can be integrated into apps such as E-Conomic, Billy, iZettle and Yourpay.