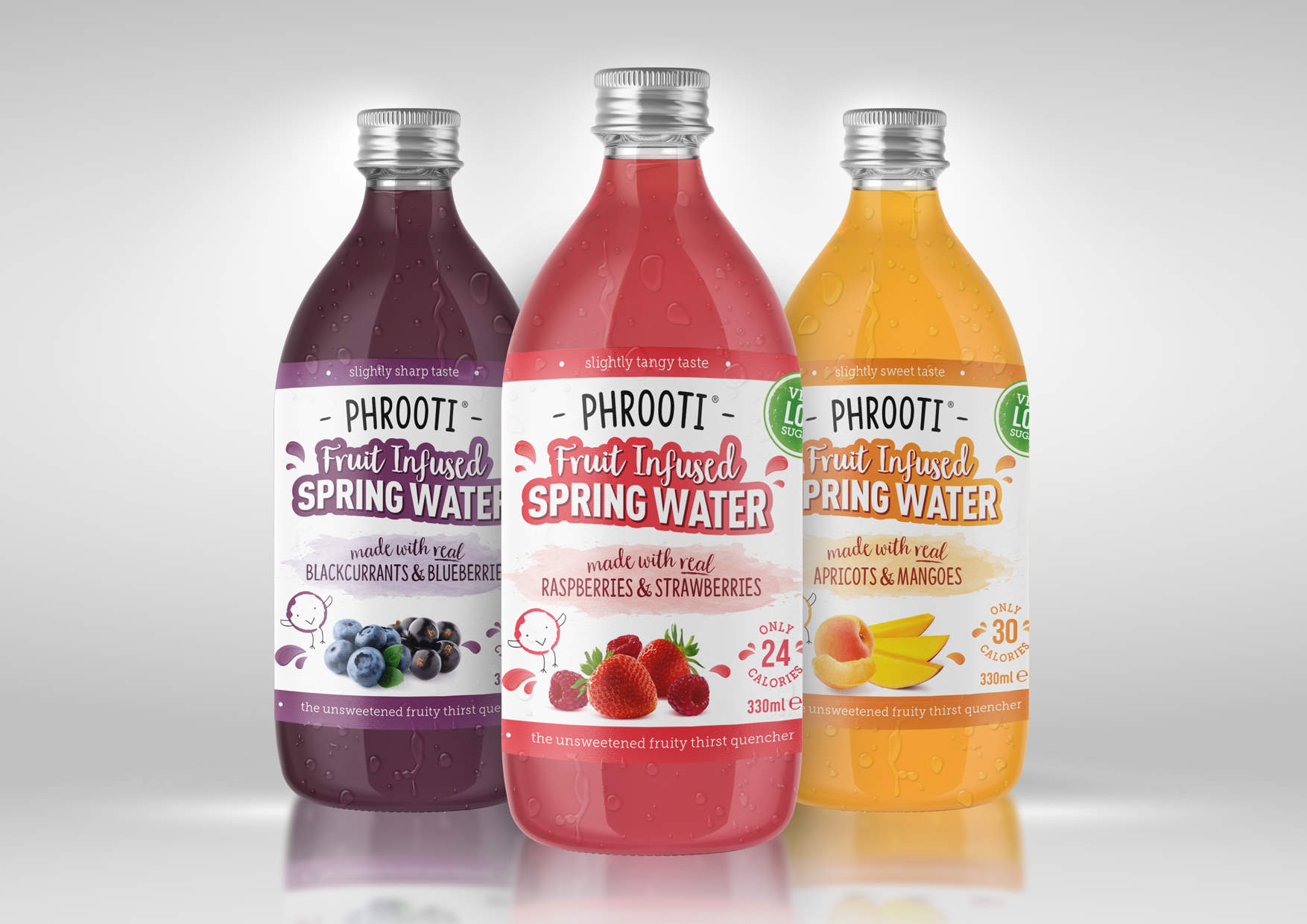 The rise and rise of juice bars has seen them rival the presence of coffee shops on the high street, ensuring that those not requiring a caffeine hit have a tasty and varied choice of beverages to drink in or take away. Catherine Chetwynd reports
And that does not mean offering the esoteric, as Waring brand manager for Nisbets Paul Siouville points out: "Operators need not opt for the latest celebrity trends such as clay shots or charcoal drinks but they do need to demonstrate a health-conscious and varied approach to their drinks menu," he says.
And the introduction of the sugar tax next year has highlighted the need for tasty, low sugar cold drinks. "The new breed of soft drinks can offer refreshment with lower sugar content, fewer calories and added health benefits – and they are full of flavour," says operations manager for Funnybones Foodservice Marja Lawrence.
Funnybones is an American and Mexican food specialist and creates options that are popular in these regions and the Caribbean. Funnybones Coconut water comes in flavours such as mango, pink guava, pomegranate and lychee & pineapple. It contains up to 5.5g of sugar per 100ml, against 9.3g in orange juice, is high in potassium and at 20 calories per 100ml is low in calories.
The company's Grace Say Aloe drink is rich in antioxidants and vitamins, and is available in original, strawberry and mango. The latest addition is Grace Say Aloe Zero Sugar which, as the name suggests, contains no sugar and has only 5 calories per 500ml bottle.
Phrooti water infused with real fruit was relaunched in July after consultation with customers and is available via distributor Cotswold Fayre in three flavours: raspberries & strawberries, blackcurrants & blueberries and apricots & mangoes.
"Having secured greater investment for the business, we have been able to act on customer feedback and take a fresh look at our products," says founder of Phrooti Jerome Jacob. "We have increased the size of the bottles, tweaked our recipe by adding more fruit to give a stronger taste and added a third variant." More variants are in the pipeline, as is a plastic bottle variety.
Alcohol-free versions of popular alcoholic drinks always hit the mark and microbrewery St Peter's has launched just that in Without Gold, a hoppy, golden ale craft beer. "In Without Gold, we have created a beer that will appeal to a nation of ale drinkers who love a good, full-bodied golden ale, as well as lager drinkers looking for a delicious alcohol-free beer," says CEO of St Peter's Brewery Steve Magnall. St Peter's Without Gold is available nationwide in 500ml bottles and on tap.
"We expect the alcohol-free drinks market to grow to 10% of the overall drinks category within the next 10 years and we want to be leading the way for high quality, great-tasting zero-alcohol craft beers," he says.
Even coffee shops are upping their game and newcomer TAB x TAB will be continually changing the interior, thanks to partnerships with local artisans and designers, starting with use of hand crafted ceramics by KANA.
Fresh fruit and vegetable drinks do not only owe their success as drinks to well sourced foodstuffs but also to equipment. The Spin range by Carpigiani produces slush sherbet and other cold drinks from a compact counter unit with a capacity of 12 litres. "A quality slush offering not only provides the ultimate refreshment but can also be created to offer exotic flavours, vibrant colours and an ideal consistency," says sales director at Carpigiani UK Scott Duncan.
"In addition, the visual theatre will add to the appeal and is guaranteed to generate a buzz, particularly if quirky flavours are on offer," he says. Spin appliances come with one, two or three hoppers and a fast-freeze version with an enhanced refrigeration system that cuts down on preparation time.
Kuvings has launched CS600 Whole Slow Juicer Chef, a cold-press machine that can extract juice from soft and hard fruit and vegetables, thanks to its chew and press masticating process. This also ensures that less oxygen enters the juice, allowing it to stay fresh longer – it can be kept in the fridge for up to 48 hours. The CS600 can produce up to 40 litres of juice per hour.
The Waring Xtreme High Power Blender MX1500XTXSEK from Nisbets processes hard items such as ice, frozen fruits or thick spreads, as well as softer products. "Its heavy duty 2HP motor and ultra-aggressive blades ensure super smooth consistency and fantastic results, even when using hard foods," says Paul Siouville. The machine is reprogrammable, has adjustable speed controls, dual pulse functions and a "virtually unbreakable" sound enclosure, reducing the amount of noise it makes. It also incorporates a drinks counter to aid stock control.
Customers are already becoming more health conscious and the sugar tax will create a further move in this direction, raising the profile of speciality drinks – a think then drink approach.