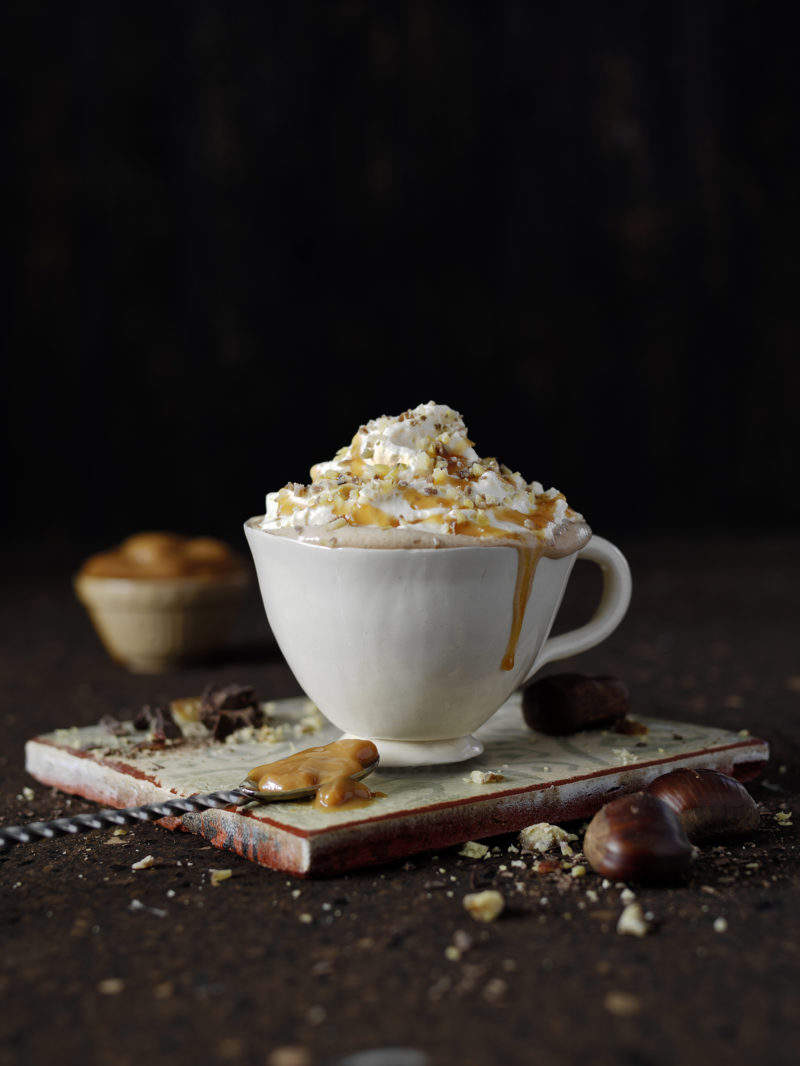 Matching a hot beverage with sweet and savoury accompaniments is an important part of upselling. Sheila Eggleston reports on the trends
Accompaniments to hot drinks make a huge difference – and something free is always welcome, according to Lavazza sales and marketing director, Barry Kither.
However, as much as coffee with food has a lot of potential, operators need to weigh up the costs, he says. "For instance, it can leave them short changed when considering the profit margins they have," he explains.
Meanwhile, he advises operators to keep things fresh with new coffee and accompaniments, and to grab ideas from London's hot spots.
Samantha Winsor, assistant brand manager at Lantmännen Unibake UK (LUUK) says a third of out-of-home hot drink purchases are associated with catching up with friends, and pastries offer an opportunity to piggyback on this trend as 80% of pastry consumption is social and 50% of sweet bakes are eaten with hot drinks.
"Cross-promoting them with hot drinks will tempt consumers to buy into trendy pairings," adds Winsor. "Effective point of sale material and messaging can help communicate this to customers."
LUUK recommends pastries and drink pairings such as: all butter croissants with a flat white, mocha or hot chocolate; pain chocolat with latte; maple pecan plait with black coffee; apricot crown with herbal tea; cinnamon swirls with chai tea; and vanilla crème crowns with black tea.
Frances Booth, category marketing manager at Lotus Bakeries, says that its Lotus Biscoff biscuits were designed to complement the flavour of coffee and as a result the coffee and biscuit enhance each other. The UK now gives away more than 130 million of these biscuits every year, she adds.
"They cost mere pence to buy in, allowing caterers to offer them as complementary accompaniments, and they are individually wrapped," comments Booth. "The biscuits also don't melt when placed next to hot cups like other chocolate-based products."
Tetley says that its breakfast guide offers insight into the breakfast market and the importance of hot beverages for this meal occasion, and provides recipes to meet different needs.
"The insight shows that consumers are more likely to drink tea with breakfast than any other hot beverage," comments senior brand manager – out of home, Marshall Kingston. "The guide offers menu ideas that all pair perfectly with a different Tetley blend."
Fabien Levet, national account manager – foodservice at Pidy UK, says small sweet accompaniments offer consumers' "quick pick-me-ups", and recommends tartelette cases as a carrier.
He says its sweet Telline tartelette cases have thinner pastry that provides just the right filling to pastry ratio while maintaining a sturdy form, and are ideal bases for creative combinations and fillings, from lemon to salted caramel and chocolate.
Tipiak international development project manager, Marie-Emmanuelle Chessé, who says that in the last year the business has seen growing demand for its mini macarons, echoes this view. Eclairs are another trend operators will be seeing more of, she adds, and recommends French Pop Eclairs, a mini version of thechoux classic, in crème brȗlée, chocolate orange, lemon, and raspberry-blackcurrant.
Additions to hot beverages such as syrups, sauces and whipped cream are easy to apply, and, with Brits spending £54m a week on speciality coffee according to Beacon Purchasing's research, are worth investing in.
Simon Muschamp, head of marketing at Pritchitts, says using instant cream like Millac dairy whipping cream aerosol removes all prep and delivers luxury cream at a push of a button. "With a longer shelf life, ambient storage waste is kept to a minimum, as well as offering the added benefit of complete portion control," he adds.
Tom Noonan, senior brand manager for DaVinci Gourmet, says many consumers want to enjoy coffee without its natural bitterness, especially younger people, who as a result look for sweeter tastes. "Introducing the option of flavour combinations for speciality beverages is essential for operators to keep up with the trends," he adds.
Recently the company launched five syrups made with real botanical extracts and free from artificial colours, flavours and preservatives to add variety to drinks menus.
Noonan says that dessert-inspired drinks are also popular as a replacement for a full dessert, and advises using garnishes of cream, chocolate sprinkles and extra toppings to transform beverages.
Upsell to boost profit

A recent report by UCC Coffee UK & Ireland reveals that operators are missing out on food sales because their menus are falling short, and, with more than two thirds of consumers buying coffee shop food regularly, it was important to maximise their sales.
The report, created in conjunction with UCC's chef ambassador, pastry chef Sarah Hartnett, shows how operators can go beyond coffee to create a point of difference.
Key findings from the report include:
• 25% of consumers eat and drink inside coffee shops
• Consumers are willing to pay more for quality food
• Breakfast products are most in demand
• 74% of consumers ordering food with coffee opt for cakes or pastries
• Top food purchased with coffee: (1) cakes; (2) sandwiches; (3) pastries
• Top cakes purchased with coffee: (1) chocolate; (2) carrot; (3) cheesecake
• One in three regularly buy healthier food with coffee
• A lack of healthy options means missed food sales opportunities on 1 in 7 visits